Live updates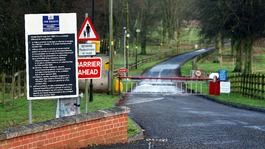 A prisoner has been mistakenly freed by a Midlands jail because he had the same surname as another inmate.
Read the full story
Police updates
Police have re-arrested a man from Sandwell who failed to return to prison while on day-release.
Paul Cook went missing in West Bromwich on Saturday (7 June).
The 33-year-old was on day release from HMP Prison Hewell in Redditch.
Cook was sentenced to four years in prison in February 2012 for burglary.
He is due to appear in court Wolverhampton Magistrates this morning charged with being unlawfully at large.
Advertisement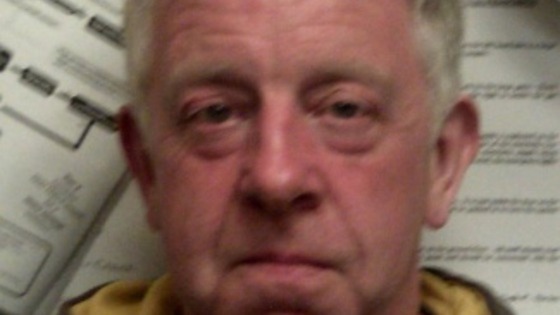 The Ministry of Justice is set to tighten rules on day release from prisons following a series of offenders committing serious crimes - or even absconding from jail - whilst away from prisons.
Birmingham child killer Alan Giles was among the offenders who went on the run, prompting the rethink from the Ministry of Justice.
Giles, 56, was serving two life sentences for the kidnap and murder of 16-year-old Birmingham student Kevin Rickets in 1995 when he went missing last year.
He was captured after nine days and returned to HMP Hewell near Redditch.
Prisons minister Jeremy Wright said the system had been too lax up until now:
"We're not prepared to see the failures of last summer repeated and public safety compromised.
"Temporary release can be an important tool in helping offenders reintegrate but it should not be an automatic right."
Day release prisoners will now only be allowed out for a specific purpose such as gaining work experience and will also have to wear electronic tags, once technology is made available.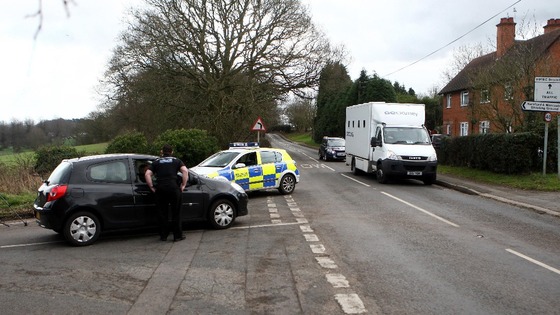 Two men have been found guilty of breaking a "ruthless and resourceful criminal" out of custody after prison staff took short-cuts with security.
John Anslow, an alleged murderer, was being taken to court in Stafford in January 2012 when he was freed from his secure van.
The court heard the two men who helped him were wearing balaclavas and had sledgehammers and a shotgun.
Anslow, 33, who has admitted conspiring to escape from custody, had moments earlier left HMP Hewell near Redditch in Worcestershire.
Stuart Reid, 52, from Coventry, and Robert Riddell, 41, from Birmingham, have been convicted by a jury.
Police hunt escaped murderer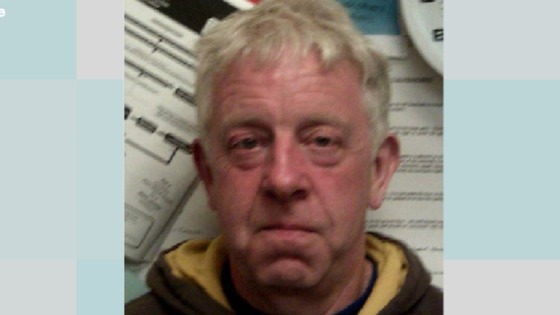 Police have released a new photograph of an escaped child killer on the run in the West Midlands.
Alan Giles, 56, absconded from HMP Hewell, Redditch, last week.
He was serving two life sentences for the kidnap and murder of Quinton student Kevin Ricketts, 16, in 1995.
West Mercia Police believe Giles is probably in the south Warwickshire or south Worcestershire areas and may be sleeping rough.
Police hunt escaped murderer
For the past six years, Sue Ryder has successfully been running a Prisoner Volunteer Programme working with risk assessed prisoners, who are eligible to work out in the community. This partnership with the prison service has helped raise vital funds from its shops, whilst supporting the prisoners' resettlement. We can confirm that Alan Giles was a former volunteer as part of the programme, and that we are supporting the police with their investigation
Mr Giles volunteered in the Alcester shop in June this year, in July he was transferred to our Leamington Spa shop. In August a decision was taken in consultation with the prison to end Mr Giles volunteering with Sue Ryder. All prisoners that volunteer at Sue Ryder have been through a robust and rigorous risk assessment process to ensure the safety of Sue Ryder staff, it's volunteers and shoppers.
– Sue Ryder Spokesperson
Advertisement
Police hunt escaped murderer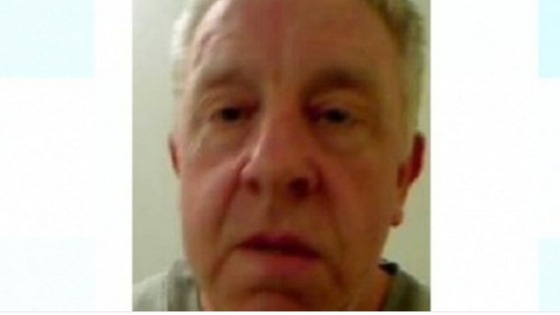 The Sue Ryder charity has confirmed that Alan Giles, who absconded from HMP Hewell this week, near Redditch, was a volunteer at two Warwickshire charity shops.
He was serving two life sentences for the kidnap and murder of 16 year old Quinton student Kevin Ricketts in 1995.
Police hunt escaped murderer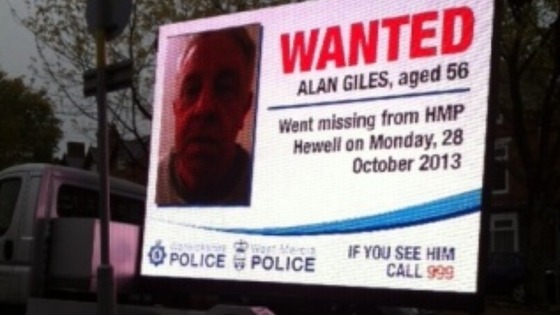 Police hunting for missing prisoner Alan Giles are driving a large TV screen around South Warwickshire today, in the hope that someone will recognise his picture.
Giles left HMP Hewell on Monday morning.
Specialist search teams, including dogs and the police helicopter, are also being used in the man hunt.
Giles was at HMP Hewell, near Redditch, serving two life sentences for the kidnap and murder of 16 year old Quinton student Kevin Ricketts in 1995.
Police hunt escaped murderer
Police dogs are being used in the hunt for escaped killer Alan Giles after a number of "possible sightings" reported across South Warwickshire.
Detectives investigating the convicted murderer's disappearance from prison say they are searching caravan sites in the area and carrying out house-to-house inquiries in the search.
Officers have confirmed one of the positive sightings was in Inkberrow, and searches are continuing there today.
Det Ch Insp Paul Judge thanked the public for their help and urged people to keep ringing in with any possible sightings.
Police hunt escaped murderer
A manhunt for escaped murderer Alan Giles continues today, as police believe he may be hiding out in Warwickshire.
West Mercia Police and Warwickshire Police are searching for the 56-year-old, who went missing from HMP Hewell in Redditch earlier this week.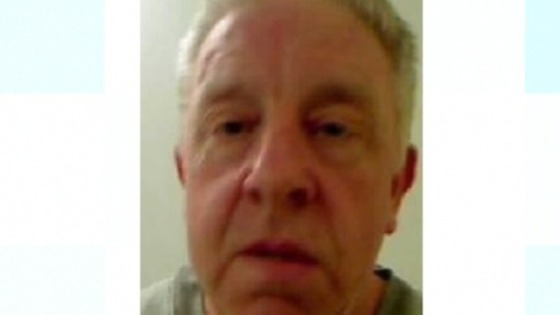 Giles, from Oldbury, was serving two life sentences for the murder and kidnap of 16-year-old Quinton student Kevin Ricketts in 1995.
He walked out of an open area of the prison on Monday.
Load more updates
Back to top