Shocking food test results expose 'lamb' takeaway fraud
National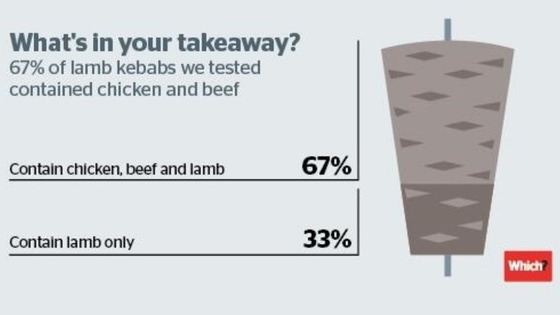 Forty percent of all lamb takeaways are 'contaminated' with other meats, according to a survey by consumer group Which?.
The research - timed to coincide with a similar study from the Food Standards Agency - showed that lamb kebabs were particularly affected, with 67% containing chicken and beef.
The watchdog said that, of 60 takeaway lamb curries and lamb kebabs tested in Birmingham and London, 24 were found to contain other meats, while seven were said to contain no lamb at all.
Which? is calling on the government, local authorities and the FSA to crack down on 'food fraud' in order to restore trust following last year's horsemeat scandal.