Live updates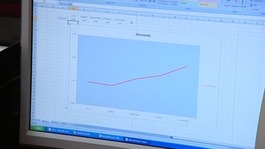 There's bad news on the cost of living today. In a bigger than expected jump, inflation now stands at 2.7%.
Read the full story
Budget 2012
"Just even in terms of shopping for the childrens' clothes it's kinda been out of the question a lot of the time so we just have to rely on people handing clothes down to us.
Household bills, everything;s going up, food costs we find really difficult with four children, we find it really difficult making ends meet at the end of the month"
Jonathan Girling speaking about the pressures on his family
Advertisement
Back to top