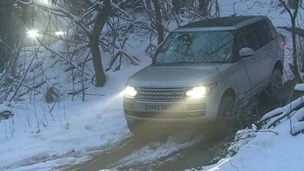 Jaguar Land Rover launches its new Range Rover today - the company's most expensive luxury Range Rover at over £100,000.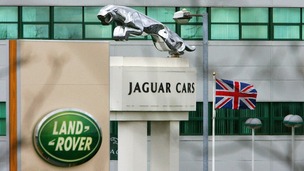 Jaguar Land Rover is taking on 800 more people to build new models at its factory in Solihull this year.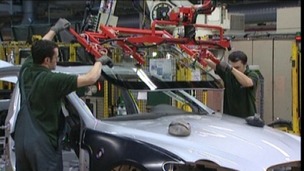 Jaguar Land Rover today took a step which could lead to the firm building cars in Saudi Arabia.
Live updates
More jobs at JLR i54 plant
JLR to double workforce at new factory taking on 1,400 people
by Mark Gough
Jaguar Land Rover has announced it's doubling its workforce at its new engine plant near Wolverhampton which is still being built.
It was going to employ 750 people. The firm now says it will take on 1,400 people because it will need more engines over the next few years - and it's doubling the size of the assembly line.
The announcement is being made at the Geneva motor show today.
Ken Close, Operations Director at JLR, has been talking to ITV News Central about the announcement.
More jobs at JLR i54 plant
JLR on verge of extra jobs announcement, full report
ITV News Central understands Jaguar Land Rover is on the verge of announcing extra jobs in the Midlands.
750 people were going to work at its new engine factory near Wolverhampton. It's now thought it's going to be double this figure as demands for its cars continue.
Mark Gough reports.
Advertisement
More jobs at JLR i54 plant
JLR to create extra jobs in the Midlands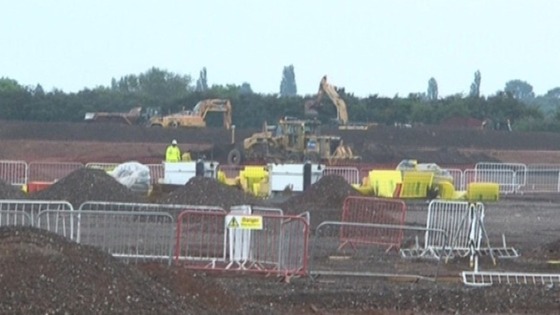 Jaguar Land Rover is expected to deliver a giant boost to the automotive industry by revealing it is doubling the size of its new engine plant in the Midlands.
The company is set to create extra jobs at its new i54 plant in Wolverhampton.
The £500 million investment is said to come following continued global demand.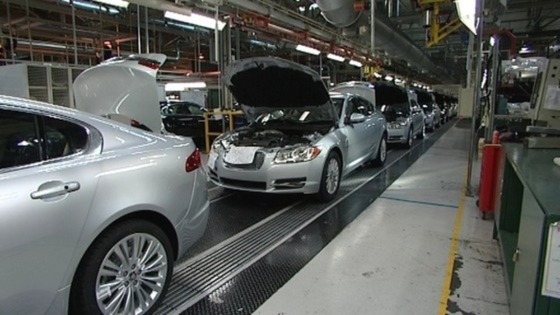 More jobs at JLR i54 plant
850 new jobs to be created by construction of i54
Roger Lawrence the leader of Wolverhampton City Council says the construction of i54, the new junction off the M54, is the biggest single investment in the UK in the last decade.
Jaguar Land Rover are building their new engine manufacturing plant on the site.
It is hoped that they will help to draw more businesses onto the site, creating more jobs.
More jobs at JLR i54 plant
New junction off the M54 creates new jobs in Staffordshire
The i54 is the new motorway junction that is being built off the M54 in Staffordshire.
The leader of Staffordshire County Council, Philip Atkins says the junction will create new jobs both in construction and in the businesses that move there.
More jobs at JLR i54 plant
New motorway junction to be unveiled which could create hundreds of jobs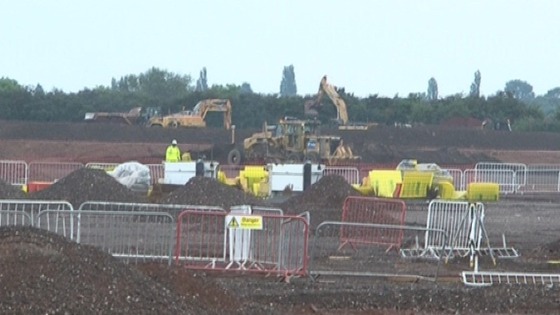 The details of a £40 million unique project to build a dedicated motorway junction for a business park will be revealed today.
The junction will be on the M54 to the i54 South Staffordshire Business Park, which is home to Jaguar Land Rover's new engine plant. It's hoped that the new junction will create hundreds of jobs and help local businesses.
It's a joint venture between Staffordshire County Council, Wolverhampton City Council and South Staffordshire Council.
Advertisement
JLR female engineers course
Jaguar Land Rover launch course for female engineers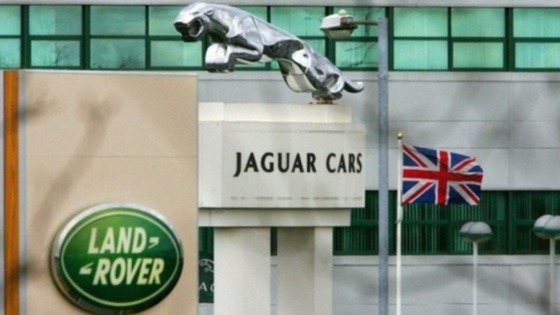 Jaguar Land Rover is launching a new course for female students interested in engineering, technology and manufacturing careers.
They will be offering the students an insight into the world of work.
During the week-long course, 16-18 year olds will be invited to Jaguar Land Rover manufacturing plants.
Strong financial third quarter for Jaguar Land Rover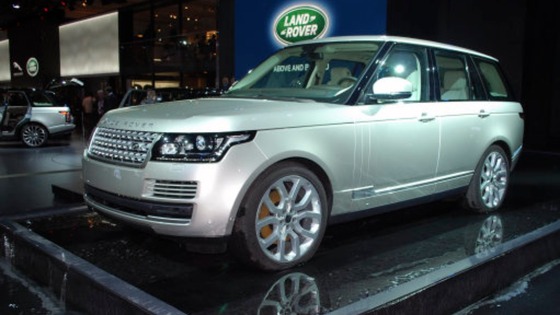 Jaguar Land Rover has reported pre-tax profits of £404m for the three months to the end of December 2012.
The results reflect a 14% increase in retail sales volumes globally. There were 88,658 vehicles sold in total.
Ken Gregor, Jaguar Land Rover Chief Financial Officer said:
"Jaguar Land Rover has produced another solid set of results supported by the
continued success of the Range Rover Evoque, launch of the all-new Range Rover and
further growth in China and other markets."
Sales at Jaguar Land Rover up immensely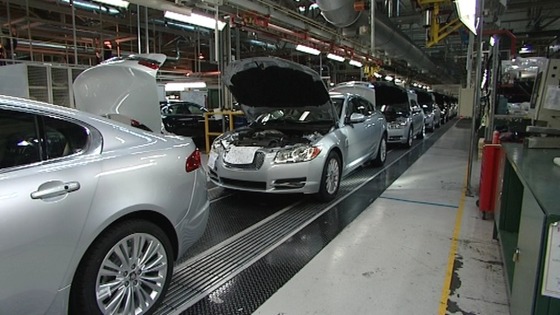 Jaguar Land Rover has today announced that it has sold almost 35,000 vehicles during the first month of 2013 – an increase of 32 per cent compared to January last year.
Land Rover sales alone were up in all major markets with record January sales scattered across the globe, including the UK, USA and Germany.
In 2012, Jaguar Land Rover sold 357,773 vehicles – up 30 per cent on 2011.
Most Expensive Range Rover
The launch of the new Range Rover, full report
Jaguar Land Rover's latest car went on sale today and they describe it as the most important car the company has launched.
In an exclusive interview with our Business Correspondent, Mark Gough, the boss of the firm in the UK revealed the firm wants to make smaller cars for the mass market.
Load more updates
Back to top