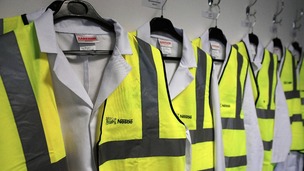 Nestle are recruiting 300 more staff as sales in its home coffee range rise by 40% in the last year.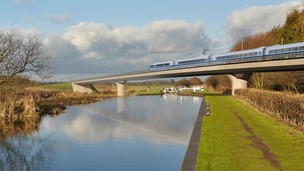 At a cost of £33 billion, this train line is neither cheap nor very popular with those living along its route.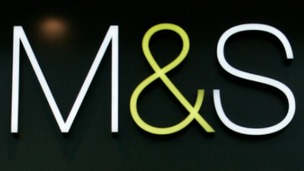 Marks and Spencer has announced it is to create 1,000 jobs in Leicestershire over the next year under plans to boost its online operations.
Live updates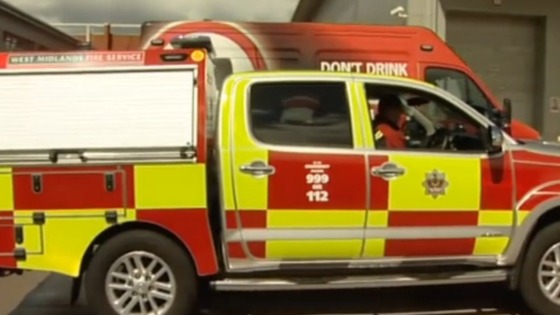 Nearly 2,000 people have applied for 50 new firefighter jobs in one week.
Those who are successful will become the first recruits to join West Midlands Fire Service since 2010, and will start their training later this year.
David Johnson, Director of Human Resources for WMFS, said: "We were expecting a massive amount of interest, and that's just what we've had. It's great news that so many people want to join the brigade and to help make the West Midlands safer.
360 people completed their application in the first 24 hours of the process opening.
Applications have to be submitted by 11:59pm on Wednesday 26th June.
JCB lands new contract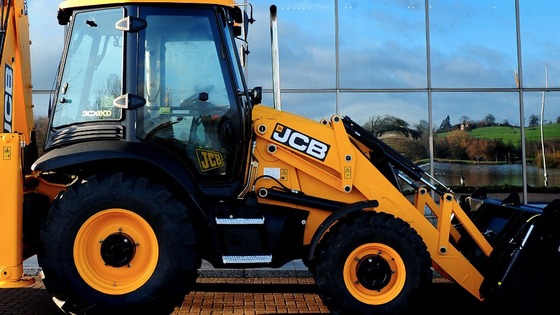 JCB has won a new contract with a nationwide equipment rental firm, in a deal worth more than £27 million.
Eight-hundred machines have been bought by equipment hire company A-Plant.
The latest deal comes on the back of 550 machines ordered by A-Plant last year. It means the company has now bought 7,500 machines in a trading relationship with JCB stretching back 25 years.
Advertisement
Hovis bakery closes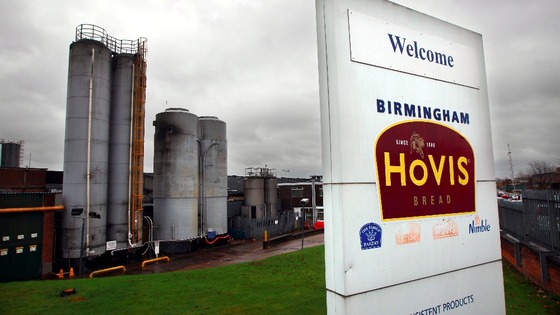 The Hovis bakery in Birmingham will finally cease production today, leaving hundreds of people out of work.
The decision to shut the Garretts Green factory came after owner Premier Foods lost a £75 million a year contract to supply Co-operative supermarkets.
Unemployment in the East Midlands fell by 15,000 in the three months to February. The Office for National Statistics said that 175,000 people were looking for work in the region between December and February. Nationally unemployment increased by 70,000 to 2.56m.
Latest figures show that the jobless total in the West Midlands increased by 6,000 in the three months to February. The Office for National Statistics said that 252,000 people were unemployed in the region between December and February. The region's unemployment rate is 9.1%
MIRA to create 2,000 jobs
A training academy in Warwickshire is opening its doors to the next generation of engineers and technicians.
MIRA, a vehicle testing company, plans to create 2,000 jobs in the next seven years.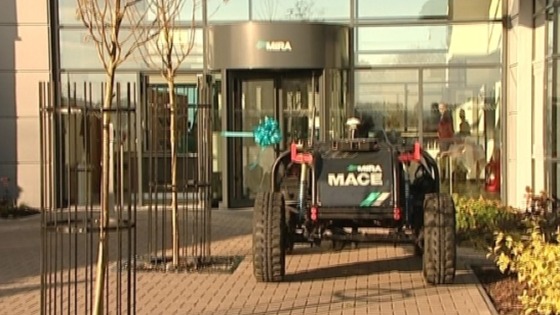 Advertisement
Jobs rise in the West Midlands
There are more jobs available now in the West Midlands, compared with the first three months of last year.
Figures released today show that the number has gone up by almost 10 percent.
The biggest rises have been in the accountancy and education industries, whilst the number of available jobs in the customer services industry has gone down.
Although a rise in employment opportunities is welcomed news, we continue to see a fall in full-time permanent positions, rising underemployment and increases in inactivity.

The government, local authorities and businesses must continue to work together to strengthen the fragile recovery and return unemployment figures back to precession levels in the West Midlands.
– Roma Aitken, Regional Manager for totaljobs.com in the West Midlands.
New jobs at Siemens gas plant
Calendar
Lincoln's biggest private sector employer has officially opened a new workshop and office complex which it hopes will help it expand and provide even more jobs. Siemens has now moved into its new turbine service centre at Teal Park on the outskirts of the city. James Webster reports.
New jobs at Siemens gas plant
Calendar
The head of Siemens' service division in Lincoln has been setting out his hopes for the future at the opening of the new turbine service centre at Teal Park. Neil Corner says the facility should enable them to expand the number of staff they already employ as work demand increases.
New jobs at Siemens gas plant
Calendar
Siemens' director of service in Lincoln has paid tribute to all those who have worked towards the opening of the firm's new turbine service centre:
From the start our vision has been to create a world-class facility and environment of service excellence to meet our customer service needs. The focus of the centre is on continuous improvement and we are proud to have developed a facility that offers a modern working environment for our customers and employees. This together with the great work we are doing with the University at the Engineering Hub really helps put Siemens and Lincoln at the centre of engineering innovation in the UK.
– Siemens' Director of Service for Lincoln, Neil Corner
Load more updates
Back to top