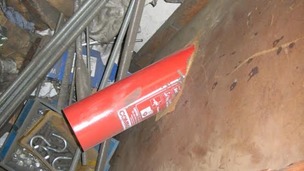 Clive Dainty was working at an engineering company when a 335-litre vessel exploded.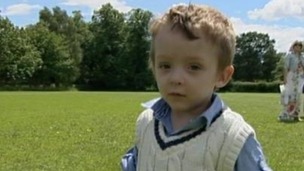 The funeral for a two-year-old boy from Kidderminster who lost his battle with leukaemia will take place this afternoon.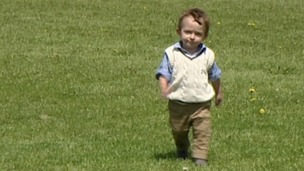 A minute's applause was held before the Kidderminster Harriers' match today in memory of Charlie Harris-Beard who died yesterday.
Live updates
Carpet firm invests millions
Don Coates, Managing Director of Brintons Carpets has confirmed that factories in the West Midlands will benefit from investment.
The firm, which almost collapse two years ago is investing millions in new technology and creating jobs and apprenticeships.
Carpet firm invests millions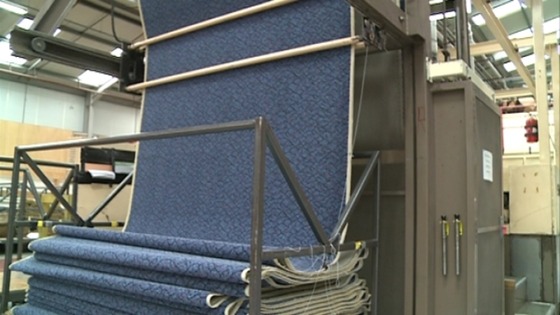 A carpet firm which was near collapse just two years ago has announced a multi-million pounds investment and new jobs and apprenticeships.
Brintons make carpets for hotels, cruise ships and casinos. It was bought by a private equity firm two years ago and is now being seen as one of the most successful corporate turnarounds in the UK.
Advertisement
The RSPCA is warning people about the dangers of rat poison after a cat was poisoned in Kidderminster.
18-month-old Maisie left her home as usual on July 20. When she returned, she was lethargic but her owner thought she was drowsy because of the heat. Maisie was found collapsed by her owner the next morning.
The examining vet believes that rat poison was the most likely cause of death.
"People have a legal responsibility to use rat poison only in places where it cannot be accessed by domestic animals.

"It may be that Maisie came into contact with a rat that had been poisoned but we will never know which is why we are urging people to act within the law to prevent more animals suffering the same ordeal as this poor young cat."
– RSPCA inspector Kelly Lake s

The RSPCA says anyone using rat poison is legally required to take all reasonable precautions to prevent death or injury to non-target animals like pets or protected wild animals.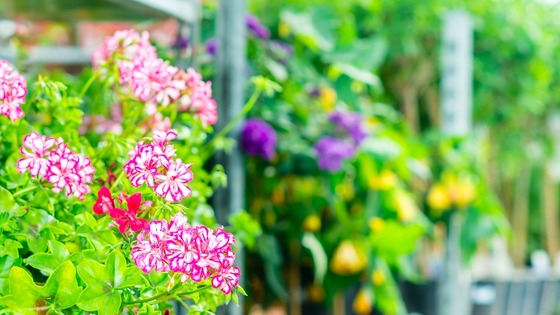 Police believe a couple driving around Kidderminster may be responsible for stealing flowerpots and plants from outside houses.
West Mercia Police say a Vauxhall Corsa was spotted in Ox Bow Way at 1am last Friday with the boot lid up.
Officers says there's been a big increase in the number of potted plants being stolen in Kidderminster over the last few weeks.
Large fire in Kidderminster
The Environment Agency has been on site since Sunday:
Containing the fire-fighting water on site and preventing it from escaping into the nearby canals and rivers.
Using aerators to restore oxygen where contaminated water did escape into the waterways.
Moved 300 fish to healthier water upstream in the centre of Kidderminster.
Severn Trent have also confirmed that drinking supplies have not been affected by the fire.
The Fire Service and the Police are still investigating the cause of the fire.
Large fire in Kidderminster
One fire engine and one pumping unit are still on the site of a fire which broke out a recycling centre in Kidderminster on Sunday 16 June. It will take several days to extinguish it completely.
The Environment Agency says they have detected no raised levels of hazardous material in the smoke coming from the site, but that people should continue to keep doors and windows closed as any smoke is an irritant.
We are aware there have been claims about longer term health risks to residents affected by the fire, from chemicals such as dioxins. The clear scientific advice, based on experience gained from numerous fires worldwide, states that, in relation to this fire the levels of such chemicals released over the time it has burnt and may continue to burn, do not pose any significant short or long term risk to the health of residents.
– Dr David Kirrage, West Midlands Health Protection Team
Advertisement
Large fire in Kidderminster
Crews could remain at the scene of a fire at a Kidderminster recycling plant for days.
There are fifteen firefighters currently at the Lawrence Recycling site after the large blaze which started on the 16th June.
The cause of the fire is still being investigated.
See pictures of the blaze which took 80 firefighters to bring under control.
Large fire in Kidderminster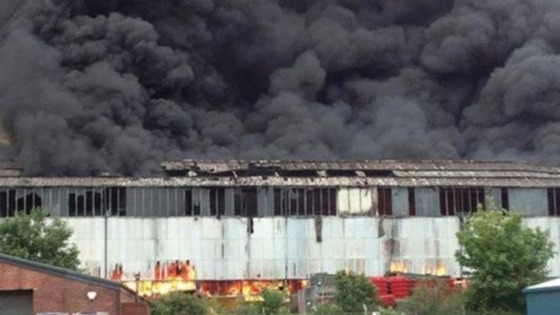 There are still about ten crews on the site, where there is a thick pall of smoke hanging over the area, although the fire has been brought under control.
Residents living near the plant in Stourport Road in Kidderminster, have been advised to keep doors and windows closed although the burning waste itself is not toxic.
At one point the huge column of smoke could be seen up to 30 miles away.
One major concern is that the water being used to fight the fire could run into the nearby canal carrying toxins from the waste.
The cause of the fire is still under investigation.
Large fire in Kidderminster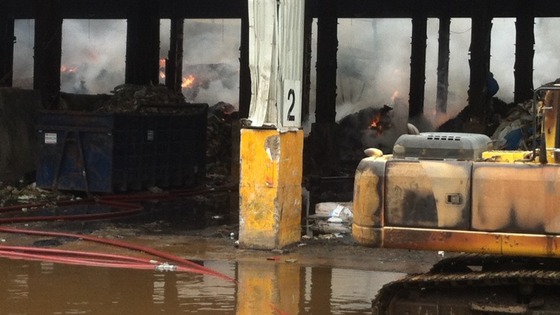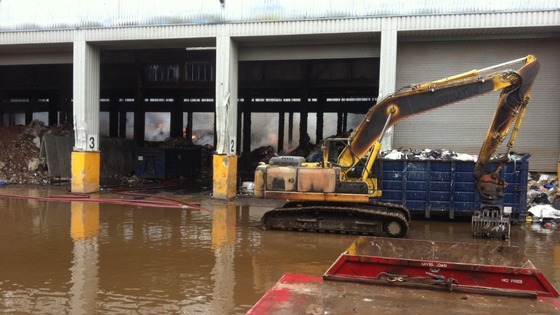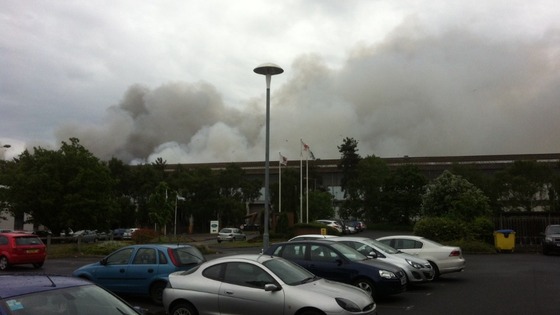 Large fire in Kidderminster
Firefighters have brought a large fire at a Kidderminster recycling plant under control after tackling the blaze for over 14 hours.
Roads around the Stourport Road site have been reopened though firefighters remain at the scene to dampen down.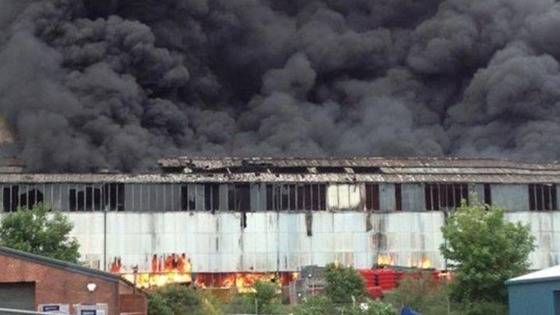 Residents in the area are being advised by Hereford and Worcester Fire Service to keep windows and doors closed due to the large amount of smoke.
Anyone who has a pre-existing medical condition and concerned about their health is being advised by health agencies to contact their GP or NHS Direct.
Load more updates
Back to top