Members of the public will be able to visit King Richard III's tomb at Leicester Cathedral from tomorrow afternoon.
It's after the king's casket was reburied at the reinterment service this morning, attended by around 2,000 people.
Between Monday and Wednesday 20,000 people queued for up to four hours to catch a glimpse of the coffin itself as it lay in repose.
Advertisement
Speaking to ITV News before the reburial service of King Richard III got underway at Leicester Cathedral, the Archbishop of Canterbury Justin Welby said the whole experience felt 'fairly surreal'.
He also went on to say that King Richard III remains should be treated with respect.
"We have to remember that this was a human being, lots of stories about him, good ones, bad ones, but he was a human being who breathed lived, loved, hated, fought, died and therefore we have to treat his remains with respect. And he was a king"
– Archbishop of Canterbury
Hollywood star Benedict Cumberbatch had read a special poem written for the reburial ceremony for his ancestor, former King Richard III.
Watch his tribute:
Scientists at the University of Leicester have revealed they believe the Sherlock actor is a second cousin of the king, 16 times removed.
The service, held at Leicester Cathedral, saw the mortal remains of the last Plantagenet king lowered into a tomb where he will lie in rest.
A coffin carrying the mortal remains of last Plantagenet king, Richard III, has been lowered into the ground by armed servicemen.
As a specially-composed anthem was sung by the choir at Leicester Cathedral, the men lowered the coffin into position.
Prayers followed, before the soldiers slowly dropped the former monarch's remains into the tomb where he will be interred.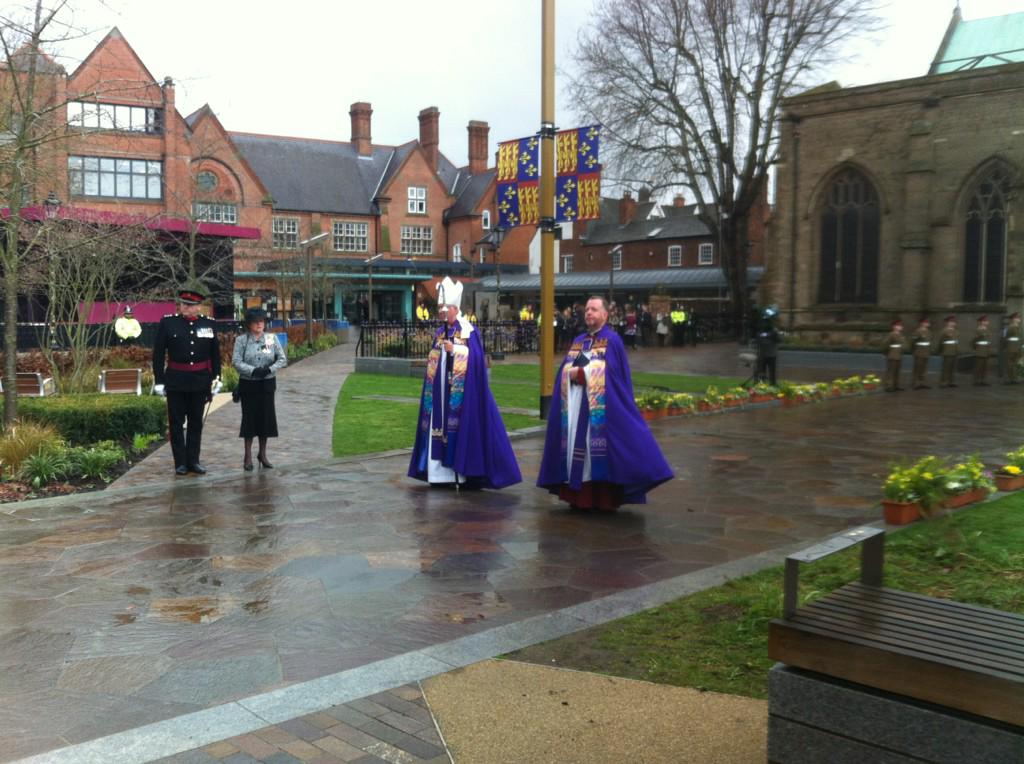 Advertisement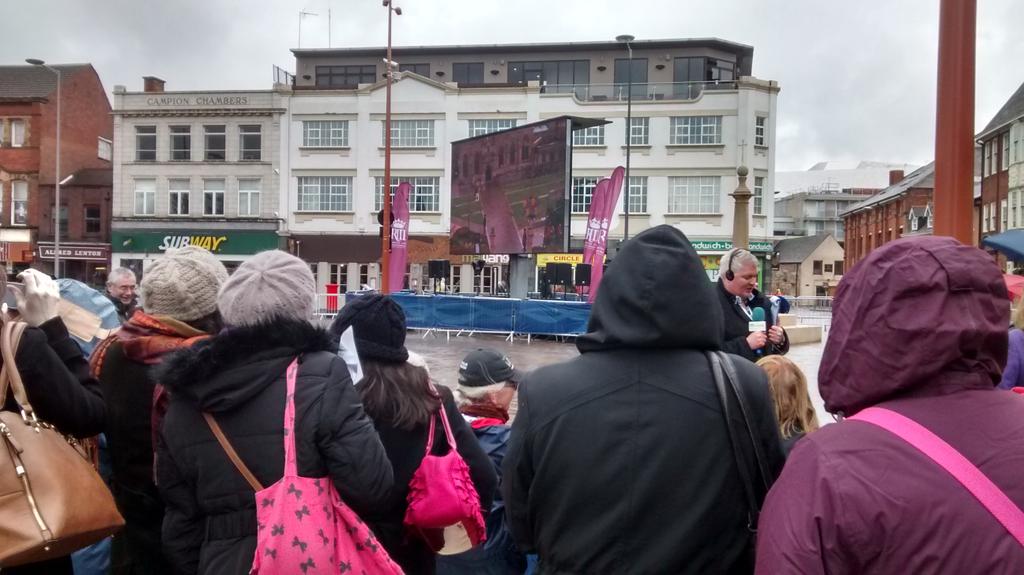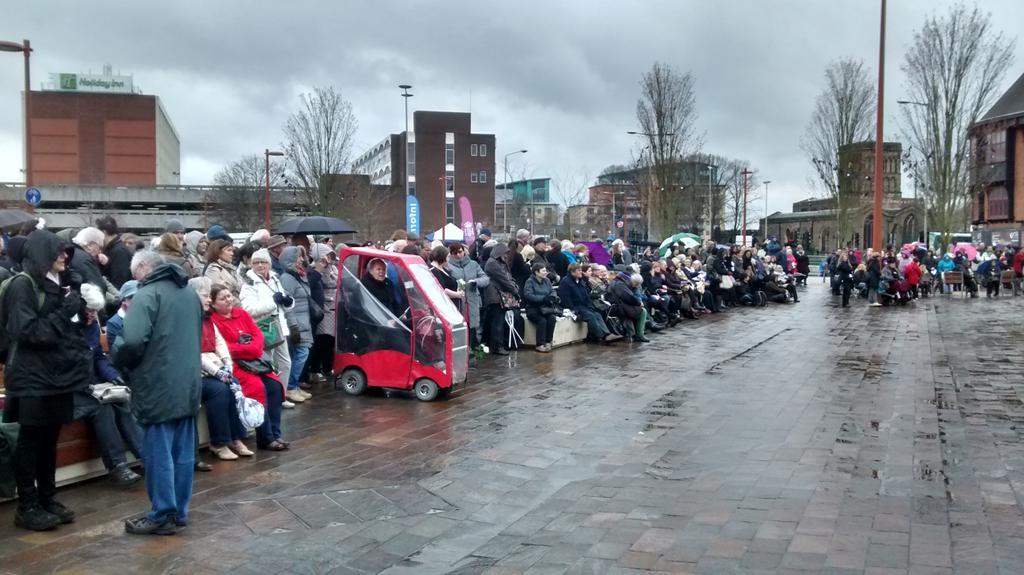 King Richard III's living descendants have arrived at Leicester Cathedral for the medieval monarch's reburial service.
Wendy Duldig, and Michael & Jeff Ibsen, can be seen here slowly walking into Leicester Cathedral.
Michael's DNA was used by scientists at the University of Leicester to confirm the skeleton found underneath the council car park in 2012 was that of the king.
A march of honour has taken place through the centre of Leicester, ahead of a service to mark the reburial of former King Richard III.
Archbishop Justin Welby will lead the reinterment service, which is set to begin at 11.30am.
Load more updates