The deadline for nominations for the next Labour Leadership expires today.
Leicester West MP Liz Kendall will find out for certain who she will be up against in the Labour Leadership contest as nominations close.
Shadow Health Secretary Andy Burnham and Shadow Home Secretary Yvette Cooper are also in the running.
Each candidate needs the support of at least 35 MPs.
The Labour Party politician Vernon Coaker has arrived in Burton.
The Shadow Defence Secretary has been launching Labour's campaign.
Advertisement
Labour in East Midlands quietly confident of gaining a second MEP. That would see Leicester Dep Mayor @rory_palmer elected.
Alison Mackenzie Political Correspondent
Friends family and supporters from the world of politics gathered to pay tribute to the former Chesterfield MP Tony Benn at his funeral today in Westminster. One mourner described him as a man who had inspired ideas humour and hope for generations.
Tony Benn's funeral drew a kaleidoscope of political persuasions united to pay tribute to his life's work and his enduring legacy.
Read the full story ›
Figures from across political divide have arrived in Westminster for the funeral service of Tony Benn.
Mr Benn's coffin arrived at St Margaret's Church to applause and some tears as politicians and activists made up the amassed crowds.
Arthur Scargill, Rory Bremner, Lord Heseltine, Gerry Adams and Andrew Mitchell are among those at the ceremony, ITV News' Political Correspondent Carl Dinnen reports.
Advertisement
Devoted crowds are waiting outside in Westminster as the funeral service of former Labour cabinet minister Tony Benn gets underway.
One banner describes the left-wing MP as "truly irreplacable", while another calls him "our Tony Benn".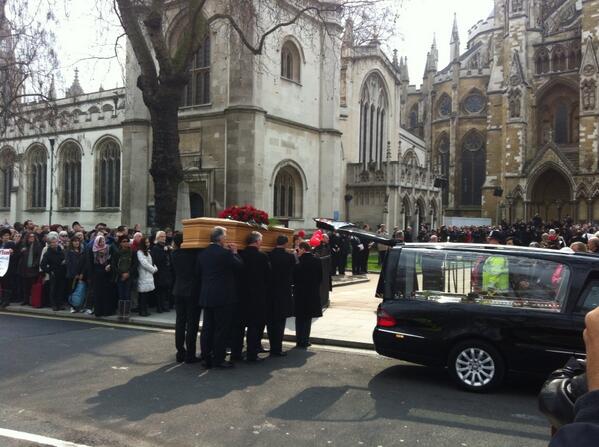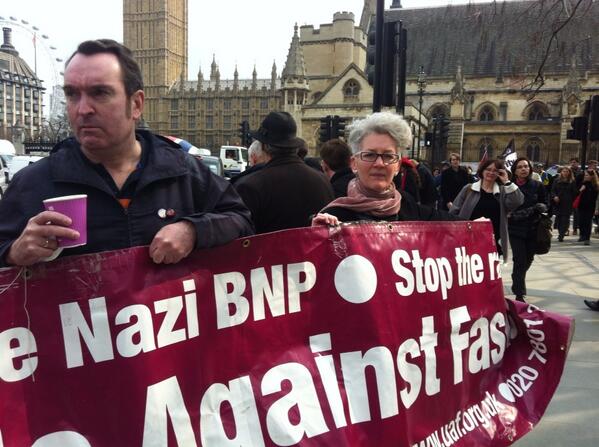 The friends and family of former Chesterfield MP, Tony Benn, are preparing to say their final goodbyes at his funeral later this morning.
A service for the long-serving Labour politician will be held at St Margaret's Church in Westminster at 11am.
It's expected he'll then be buried at his family estate in Essex.
Load more updates