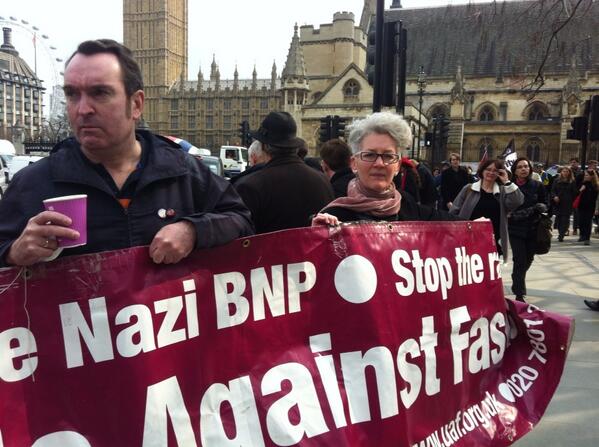 The friends and family of former Chesterfield MP, Tony Benn, are preparing to say their final goodbyes at his funeral later this morning.
A service for the long-serving Labour politician will be held at St Margaret's Church in Westminster at 11am.
It's expected he'll then be buried at his family estate in Essex.
Advertisement
Former Labour minister Tony Benn will be laid to rest today after a funeral held opposite the Houses of Parliament.
The father-of-four will be remembered in a service at St Margaret's Church during a service beginning at 11am.
His body will be taken by hearse from the gates of New Palace Yard, with family members following on foot.
The left wing politician, who died aged 88 earlier this month, was allowed to lie in Parliament's Chapel of St Mary Undercroft with MPs, peers and passholders allowed to pay their respects.
Tony Benn's coffin arrived in Westminster tonight as he made his final visit to Parliament.
The former Labour cabinet minister's body lay in rest in Parliament's Chapel of St Mary Undercroft, as family gathered round for a private ceremony to mark his death.
His children Stephen, Hilary, Melissa and Joshua were among around 30 close relatives who attended the service conducted by the Speaker of the House of Commons' Chaplain Rose Hudson-Wilkin in the crypt chapel.
The chapel has been also been briefly opened up to MPs, peers and passholders to allow them to pay their respects ahead of tomorrow's funeral.
Mr Benn's funeral will take place tomorrow at 11am opposite parliament at St Margaret's Church after his coffin is taken by hearse from the gates of New Palace Yard, with family members following on foot.
A memorial meeting will be held later in the year.
A tribute to Labour politician Tony Benn will be held in the Commons today.
The former Chesterfield MP died at home last week aged 88. The Commons speaker has also asked the Queen if his body can rest in the parliamentary chapel overnight before his funeral.
Wesley Smith recalls the time he spent with the former MP for Chesterfield, Tony Benn, who died at his home today at the age of 88.
Read the full story ›
Advertisement
Education Secretary Michael Gove has paid tribute to former Chesterfield MP Tony Benn, describing him as a "spellbinding" speaker with a "luminously generous" personality.
During a visit to schools in the East Midlands, Mr Gove told ITV News Central that Benn had made politics a "noble calling".
Alison Mackenzie Political Correspondent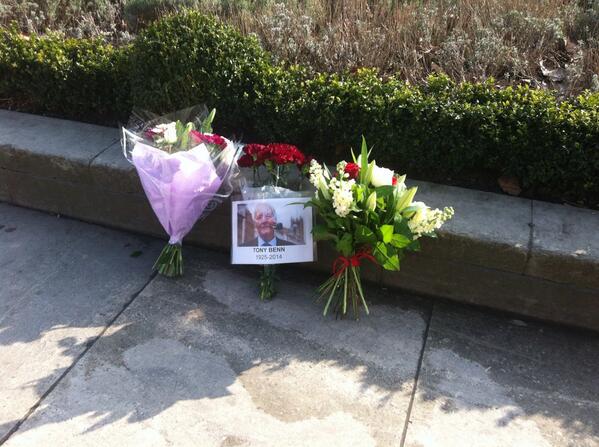 David Cameron has said Tony Benn's death is a "sad day for British politics" and described the former MP as "an extraordinary man, a great writer and a brilliant speaker".
Voted several times the 'most popular politician in Britain,' Labour stalwart Tony Benn continued campaigning and making speeches well into his 80s.
Political Correspondent Romilly Weeks looks back at his life in politics:
Load more updates