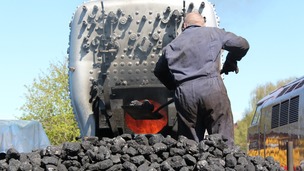 Not long ago it would seem unthinkable...the Midlands running out of coal. But that's exactly what's happening.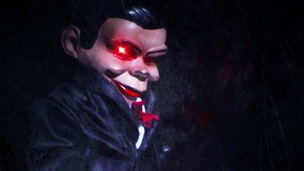 A tube that almost killed a sword swallower and a 'cursed' ventriloquist's doll go under the hammer in a bizarre Leamington Spa auction.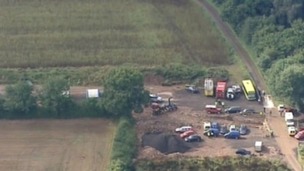 The jury has reached its verdicts in the case of five people who died in a crash between two planes over Warwickshire four years ago.
Live updates
'Family killed' in Kenya
National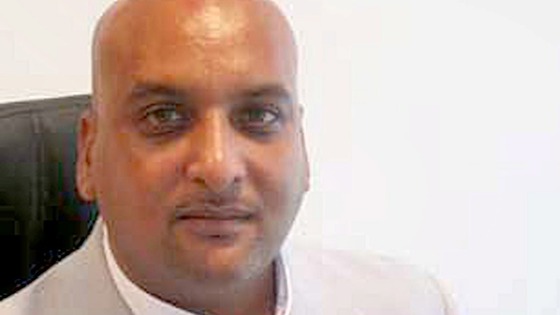 Louis Bawa, from Leamington Spa in Warwickshire, is understood to have lost his eight-year-old daughter and his Kenyan-born wife Zahira in the Nairobi mall siege.
'Family killed' in Kenya
The wife and daughter of a man from Warwickshire are feared dead in the terror attacks in Kenya.
Louis Bawa, of Leamington Spa, is understood to have lost his daughter Jenah, eight, and Kenyan-born wife Zahira, in the attacks, which have left more than 60 dead.
Earlier, Prime Minister David Cameron chaired a Cobra meeting to review the situation and said reports now indicated six British casualties.
Advertisement
'Family killed' in Kenya
National
The family of Zahira and Jennah Bawa, killed in a terrorist attack in Nairobi, have spoke of their shock and devastation following the news of their death.
Read: British mother and daughter killed in Kenya named
Louis Bawa, from Leamington Spa in Warwickshire, is understood to have lost his 8-year-old daughter and his Kenyan-born wife Zahira in the attacks. Local media are reporting he flew over to Nairobi on Saturday after he could not reach his wife on her phone.
Speaking from her home in Leamington Spa, Mr Bawa's aunt said the family were shocked and devastated.
We can't believe it... They are a very nice family, very lovely. Everybody who knew them is shocked.
91 year-old attacked by burglar
A 91 year-old man is in hospital after being "badly beaten" during a burglary in Leamington, Warwickshire.
The man was found by his relatives at his home on Gordon Street which had been ransacked.
He is receiving treatment for his injuries at University Hospital Coventry and Warwickshire.
A 38-year-old man arrested by police in the early hours of Monday for an unrelated offence is currently being interviewed in relation to the incident, Warwickshire Police said.
Award-winning independent developer Blitz Games Studios has ceased trading after 23 years in business.
Existing management have been unable to secure enough funds to sustain the business in its current form.
However, two of the developer's current projects are self-sustaining financially so Blitz senior management will be forming a new company to work with these clients and safeguard approximately 50 of the 175 jobs.
A Midlands father-son sailing team have posted one of the biggest results in this year's Cowes Week regatta.
John Mander and his son Rupert, from Offchurch in Leamington Spa, have finished in first place every day over the past week - except Sunday when John fell overboard during the race.
The pair have been racing their Flying 15 since 1987, and - despite being one of the smallest boats in the event - have only twice missed out on the regatta trophy.
And this year will be no different as they prepare to come home with the challenge trophy once again.
Advertisement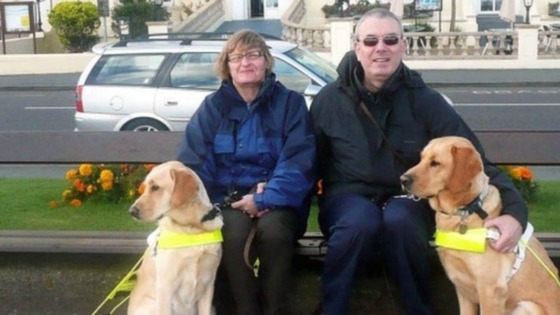 A fun day is taking place at a guide dogs training school in Leamington today, after it was featured on an ITV documentary.
On Wednesday night, the centre in the town was featured on "Me and My Guide Dog".
Around 4,000 people are expected to visit today's event, with Steve Cunningham and Mahomed Khatri who appeared in the programme, due to be present as well.
A former police constable has pleaded guilty to making indecent images of a child.
Warwickshire Police said Robert William Tedds also admitted five counts of outraging public decency when he appeared at Redditch Magistrates' Court today.
Tedds, of Grange Road, Leamington Spa, asked for ten other counts of outraging public decency to be considered.
The 58-year-old, who no longer works for Warwickshire Police, was bailed to appear for sentence at Worcester Crown Court on August 2.
New travellers sites plans
Controversial plans are being discussed tonight to provide up to 31 permanent sites for travellers - and twelve thousand new homes in parts of Warwickshire. Some of the development would be in Greeen Belt areas.
There's opposition to the schemes. But a council leader says they've no option but to tackle the shortage of traveller sites and affordable homes.
The Department for Communities and Local Government's response to the plans can be seen here.
View from steam train
Have you ever wondered what it's like to travel at high speed in the cab of a powerful steam locomotive?
Very few get the chance to ride at up to 75 miles an hour on the mainline.
Our transport correspondent Keith Wilkinson is one of those lucky few and he filmed from the cab of a GWR Castle class locomotive, Earl of Mount Edgcumbe, as it roared between Leamington Spa and Didcot.
Here are the dramatic video pictures from the footplate.
Load more updates
Back to top