Leicester City are less than 24 hours away from their huge match which could see them be crowned Premier League champions.
These were the scenes outside the King Power Stadium earlier as crowds of supporters gathered to wave the players off as they set off on their travels up to Manchester.
The trophy itself has already been on tour in the city and excitement has been building all week. A win against Manchester United at Old Trafford will see Claudio Ranieri's side become champions.
Foxes supporters have been flocking to Leicester City's club store this weekend. So much so that the shelves are bare ahead of their crunch tie with Manchester United on Sunday.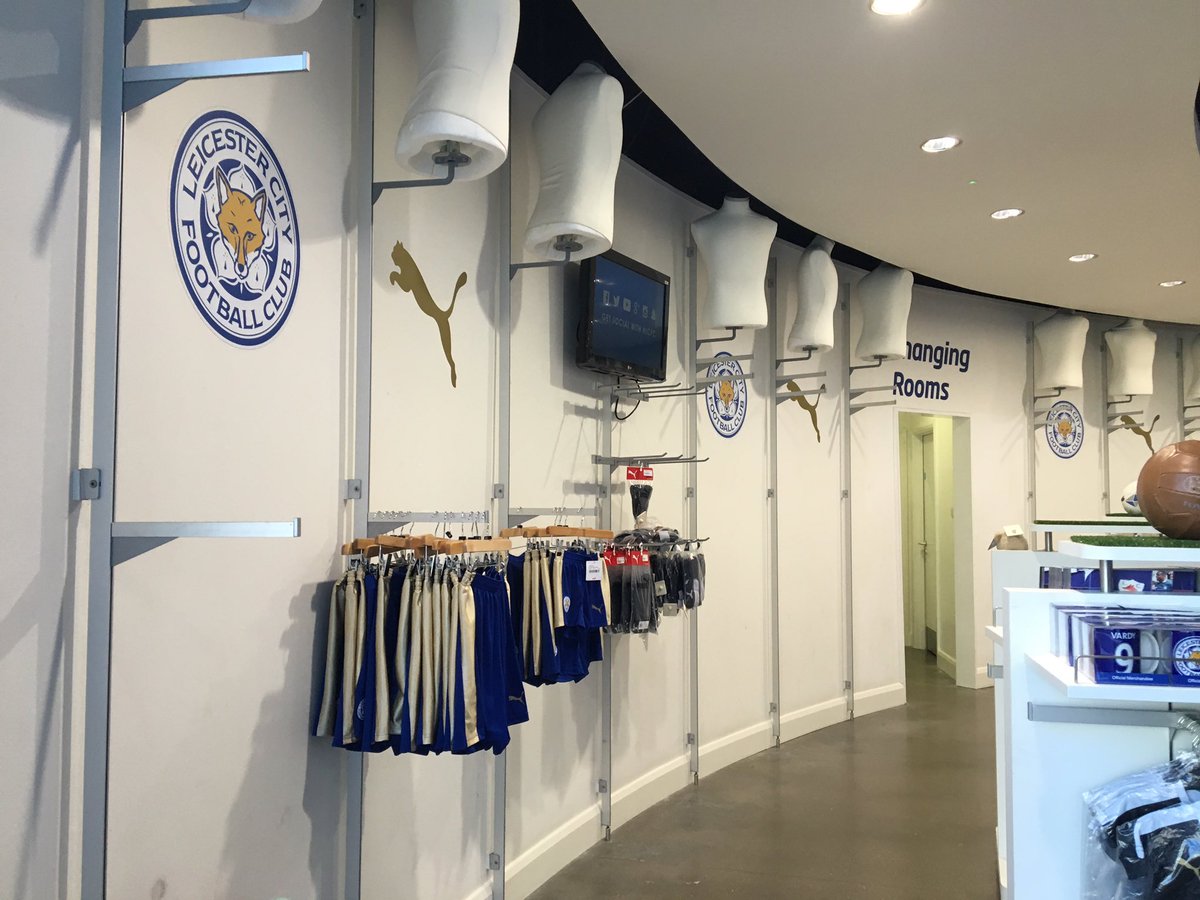 A win at Old Trafford would see Leicester claim the Premier League title on Sunday. The club also need just one more victory in their three remaining games to be crowned Champions.
Advertisement
The football club will make history if they beat Manchester United this weekend - and Gary Lineker will present MOTD in his undies.
Read the full story ›
An Everton supporter has donated his tickets to Leicester v Everton to a Foxes fan after seeing tickets for the match on sale for thousands.
Read the full story ›
The coach and sporting director of RB Leipzig Ralf Rangnick has claimed he turned down the chance to sign Jamie Vardy two years ago - because the Leicester striker was too old.
Vardy has scored 22 goals in 34 Premier League appearances for leaders Leicester this season, but the 29-year-old might have been playing in the German second tier had Rangnick refused to sign players over a certain age.
"We desperately wanted to sign Joe Gomez, who later chose Liverpool, and we were flying back from London to Leipzig with his agent," Rangnick told Sport Bild magazine.
"In the plane, the agent said to me 'Mr Rangnick, it's a crying shame that you are so radical about who you sign and only go for players who are under 24 because I've got somebody who would be just perfect for you. I can guarantee he would become a national team player under you, but he's already 27 and he's also spent time in prison after a little fight.'
"It was Jamie Vardy."
Rangnick recalled himself replying: "No, he's 27 - we're not doing it."
Leicester striker Jamie Vardy has been given an extra one-match suspension and fined £10,000 following his red card against West Ham on April 17, the Football Association confirmed on Tuesday.
Vardy will miss Sunday's Barclays Premier League trip to Manchester United, where a victory will see the Foxes win the title.
He was hit with an improper conduct charge, one which he admitted, following his reaction to referee Jon Moss after being sent off for diving in last week's 2-2 draw with West Ham.
Vardy, Leicester's 22-goal top scorer, requested a personal hearing as he wanted to explain his outburst but will sit out another game.
The club has also been fined £20,000 after admitting an FA charge of failing to ensure its players conducted themselves in an orderly fashion.
Following an Independent Regulatory Commission hearing, Jamie Vardy has been given a one-match suspension with immediate effect, fined £10,000 and warned as to his future conduct.

The Leicester City forward had accepted an FA charge of improper conduct following his second half dismissal against West Ham United on Sunday 17 April .
– FA statement
Advertisement
The former Leicester City striker vowed to host Match of The Day in his underwear if the Foxes won the Barclays Premier League.
Read the full story ›
Vardy hit with extra one game ban and won't feature in crunch game against Manchester United.
Read the full story ›
A video has been posted on Facebook of a line of cars honking following Leicester City's win against Swansea.
On the 100% Leicester Fan TV Facebook page, it reads "We win...We Honk!!! Leicester fans on the way home from an amazing win!!"
Leicester City are a step closer to winning the Premier League after beating Swansea four nil at the King Power Stadium.
They are eight points clear at the top with three games to go.
Last night Riyad Mahrezwas named PFA Player of the Year.
Load more updates