Leicester City council expects to pick up 20 tonnes of rubbish after last night's celebrations.
Sorry, this content isn't available on your device.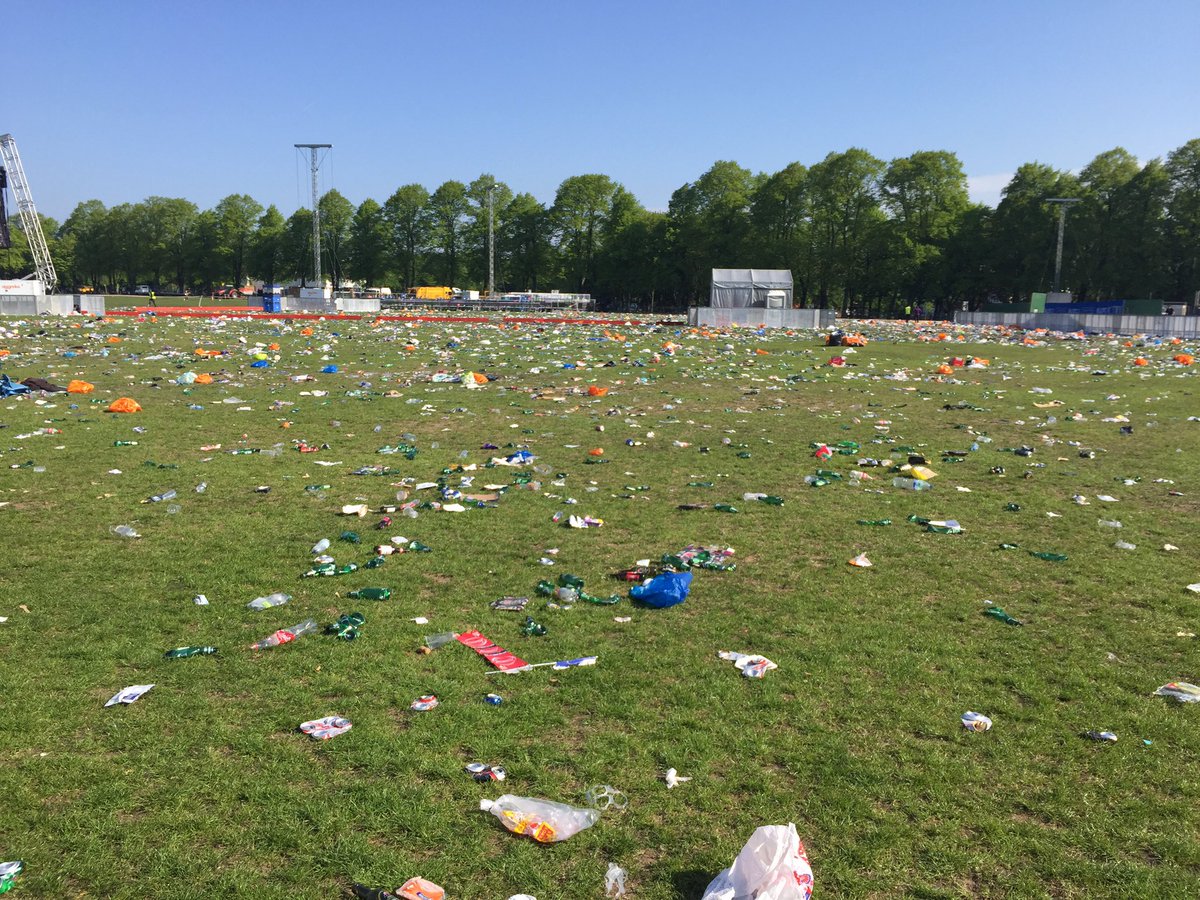 Leicester City defender Christian Fuchs shared this great video from the stage at last night's title winning party in Victoria Park.
Sorry, this content isn't available on your device.
Advertisement
A slideshow of some of the best moments in Victoria Park last night.
Credit: PA Images
Gary Lineker has said he has no regrets about pledging to host Match Of The Day in his underwear following Leicester City's title victory.
Read the full story ›
It's exactly two weeks now since Leicester were confirmed as Premier League Champions for the first time in their 132 year history.
When they discovered they were champions thousands of fans took to the streets in a spontaneous outburst of uncontrolled joy.
The club's rise from third-tier disaster to Premier League Champions is a remarkable one that's captured the imagination of football fans around the world but Leicester City is a club with a long history.
Founded in 1884, their success this season hasn't been a one-season journey, it's been 132 years in the making. Michael Sibert now reports on Leicester's history of ups and downs.
Today 240,000 people are in Leicester to celebrate Leicester winning the Premier League title.
Huge numbers lined the streets for the bus tour and the unexpected success of the underdogs has won them an army of admirers around the world.
But as Nick Smith reports no where is that pride felt more than in Thailand - home of the owners of Leicester City.
Advertisement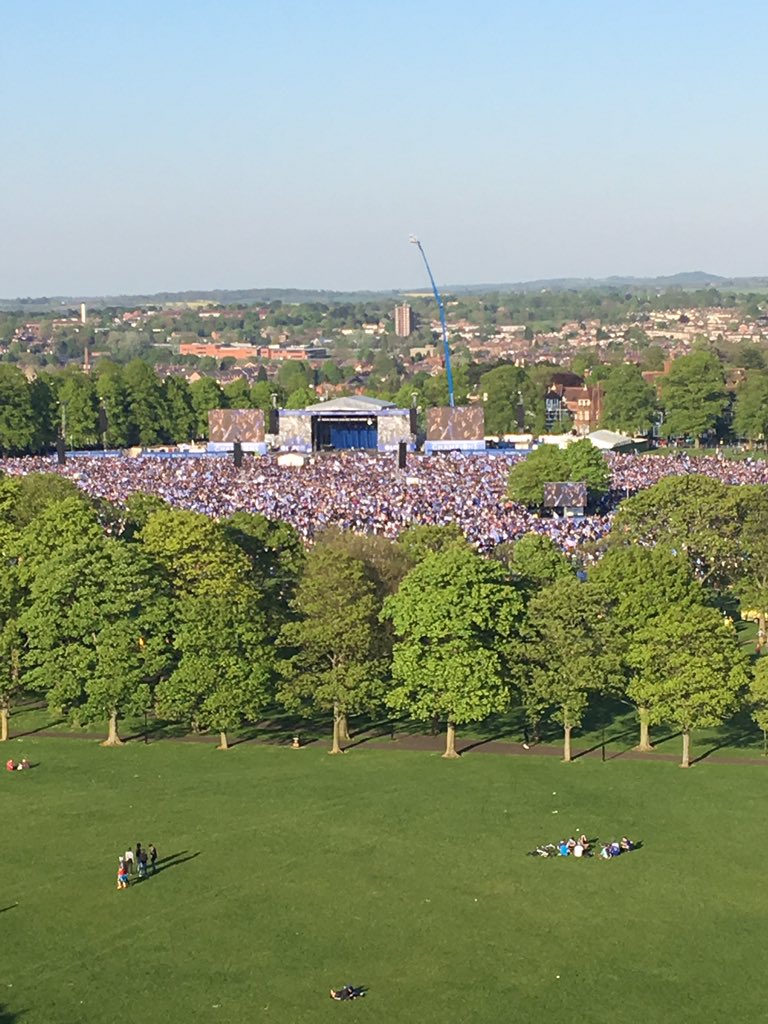 A whopping 240,000 people are having the party of a lifetime in Leicester right now - which is pretty incredible considering the population of the city is 330,000!
Organisers confirmed the numbers on stage tonight as Kasabian rocked the crowd with a string of their hits in a surprise gig in Victoria Park.
Leicester City players have been getting used to being showered with glitter cannons over the last few weeks, but no doubt this moment will be one of their most memorable, and so too will it be for the tens of thousands in the crowd
In scenes more reminiscent of Glastonbury than Leicester city centre, Leicester rock band Kasabian are treating thousands of football fans to a surprise gig in Victoria Park, on a day many of them thought couldn't get any better.
And to think the fireworks spectacular is yet to come!
Speaking on the stage at Victoria Park at the culmination of an amazing day in Leicester, Claudio Ranieiri has thanked Leicester City's fans for their unwavering support this season.
Load more updates