Justice Goddard has today announced that she will be examining all the evidence the Crown Prosecution has gathered
Read the full story ›
The count down is on to the bank holiday weekend. Will you be sizzling sausages in the sunshine? Find out here
Read the full story ›
Advertisement
The independent inquiry into historic child sex abuse will investigate the allegations made against Lord Greville Janner, it has been confirmed.
Justice Lowell Goddard, the New Zealander appointed to head the inquiry, has asked the Director of Public Prosecutions for the full files held on Lord Janner, who is accused of a string of abuses during the 1960s, 1970s and 1980s.
Justice Goddard said that "the depth of public concern" over the Janner case "exemplifies the need for a thorough and wholly independent investigation into the adequacy of institutional responses to child sexual abuse, particularly where persons in positions of influence are alleged to have abused children in institutional settings and have, for one reason or another, escaped prosecution over a number of years."
A sign language teacher from Leicestershire, charged with torching his own home, has pleaded not guilty in court today.
Michael Broderick from Burbage, who is profoundly deaf, has been charged with arson, fraud and arson with reckless endangerment.
The 54-year-old remains on unconditional bail. A date for the trial is yet to be set.
Chelsea FC are the Premier League leaders. Leicester City have climbed out of the relegation zone for the first time since November.
Read the full story ›
Firefighters from Leicestershire are expected to arrive in Nepal today to support the international relief effort.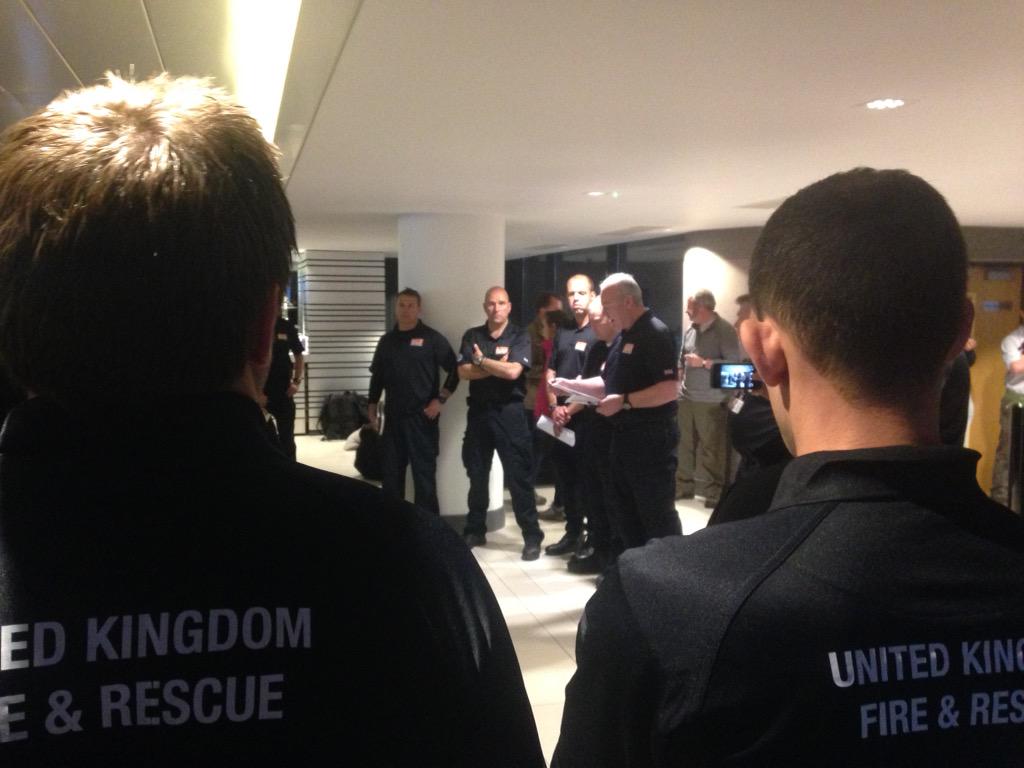 It comes after an earthquake, measuring more than 7.8 on the richter scale, erupted on Saturday killing more than 5 thousand people.
The team have been held in New Delhi after being diverted from Kathmandu airport.
Advertisement
Alleged victims of Lord Janner are seeking a formal review of the decision not to prosecute the former MP over child sex abuse claims.
Read the full story ›
It is reported Kate and Gerry McCann will use damages awarded in their libel case to help continue the search for their missing daughter.
Read the full story ›
Leicester East candidate Keith Vaz has been caught up in a noise pollution row after rivals complained of hearing his campaign's loudhailer
Read the full story ›
Kate and Gerry McCann, the parents of missing Madeleine McCann have been awarded damages in their libel case against a former Portuguese police chief.
They claimed former detective Goncalo Amaral made defamatory statements about Kate and Gerry McCann in a book he wrote.
The couple claimed 'The Truth Of The Lie' published in 2008, damaged the search for their missing daughter and added to their anguish.
A court in Lisbon ruled against Mr Amaral, and ordered him to pay damages to the McCanns.
Madeleine went missing in May 2007 from the couple's holiday apartment in Praia da Luz in the Algarve, and despite a worldwide hunt, she has never been found.
Last year, British and Portuguese police examined patches of ground in the resort, but had no success.
Load more updates