Aston Villa and Stoke City both feature in the top 30 richest clubs in the world, ranked by audit and finance firm Deloitte.
Read the full story ›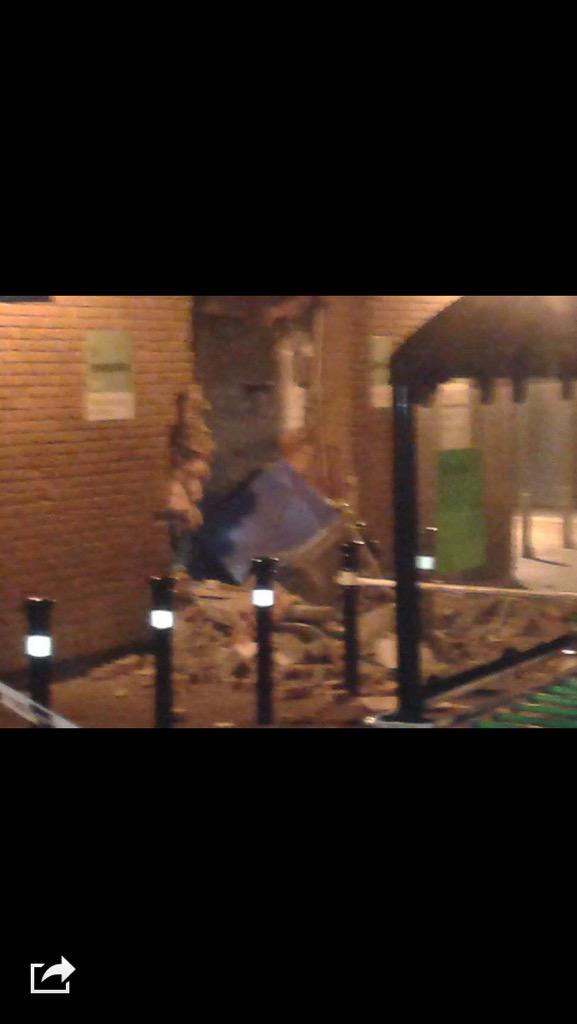 Detectives are investigating after thieves stole a cash machine from a supermarket in Ibstock.
The Co-op, in Ashby Road, was targeted at about 2.50am this morning where a vehicle was used to pull the cash machine from the wall.
Two vehicles were seen at the scene around the time of the incident and enquiries are being carried out at the scene.
"Our investigation is in its early stages and we are in the process of trawling CCTV and speaking to people in the area.

I would appeal to anyone with information about the incident to call police immediately."
– Stuart Palmer, Detective Constable Leicestershire Police
Anyone with information is urged to call Leicestershire Police on 101 or Crimestoppers anonymously on 0800 555 111.
Advertisement
The family of man from Leicestershire who died eight years ago at Stafford Hospital are meeting with Health Secretary Jeremy Hunt today.
Read the full story ›
A body found in an allotment in Leicestershire is that of missing Sameena Imam, West Midlands Police has confirmed.
Her body was discovered at the site at Groby Road, Leicester on Friday.
The 34-year-old from Cardiff was last seen in Coventry on Christmas Eve.
Two men have been charged with her murder.
One lane closed due to emergency repairs on M1 Southbound between J21 M69 / A563 (Leicester) and J20 A4303 / A4304 (Lutterworth).
Advertisement
We've received an amazing photograph taken by ITV News Central viewer Mark Humpage at Lutterworth in Leicestershire. It was taken over 1500 exposures combined for a 7 hour star trail from the clear sky weekend.
Winter is good for these photos which show the effect of Earths rotation, as seen through the stars.
– Mark Humpage
A weather warning has been issued for snow forecast tonight as rain moves in from the west and hits colder air in The Midlands.
Read the full story ›
Twycross Zoo in Leicestershire will host activities today as part of Penguin Awareness Day.
It hopes to teach visitors about the birds and the threats they face in the wild.
The zoo holds 19 Humboldt penguins which are classified as vulnerable species.
In some species, the male penguin incubates the egg while the female goes out to hunt for food. For that reason, pudgy male penguins - who have enough fat to keep warm without eating - are the most desirable.
In order to stay alive during the harsh Antarctic winter, emperor penguins huddle together in groups of up to 5,000 to keep warm.
Fossils place the earliest penguin relative at some 60 million years ago, meaning an ancestor of the birds we see today survived the mass extinction of the dinosaurs.
Unlike most sea mammals—which rely on blubber to stay warm—penguins's feathers trap a layer of hot air next to their skin. This serves as insulation.
One lane closed due to broken down vehicle on M6 Northbound at M1 J19 / A14 (Catthorpe Interchange).
Load more updates