A labour lasting almost 40 hours turned out to be a life saver for a police officer from Lichfield.
Read the full story ›
Police are issuing a nationwide appeal after ornaments worth around £100,000 were stolen near Lichfield.
Read the full story ›
Advertisement
Sir Tom Jones is to perform in Lichfield this summer, it has been announced.
The legendary Welsh singer is bringing his huge repertoire of hits including It's Not Unusual, Kiss, Delilah, Sex Bomb, What's New Pussycat, Green, Mama Told Me Not To Come and Green Grass Of Home to Beacon Park on 12 June.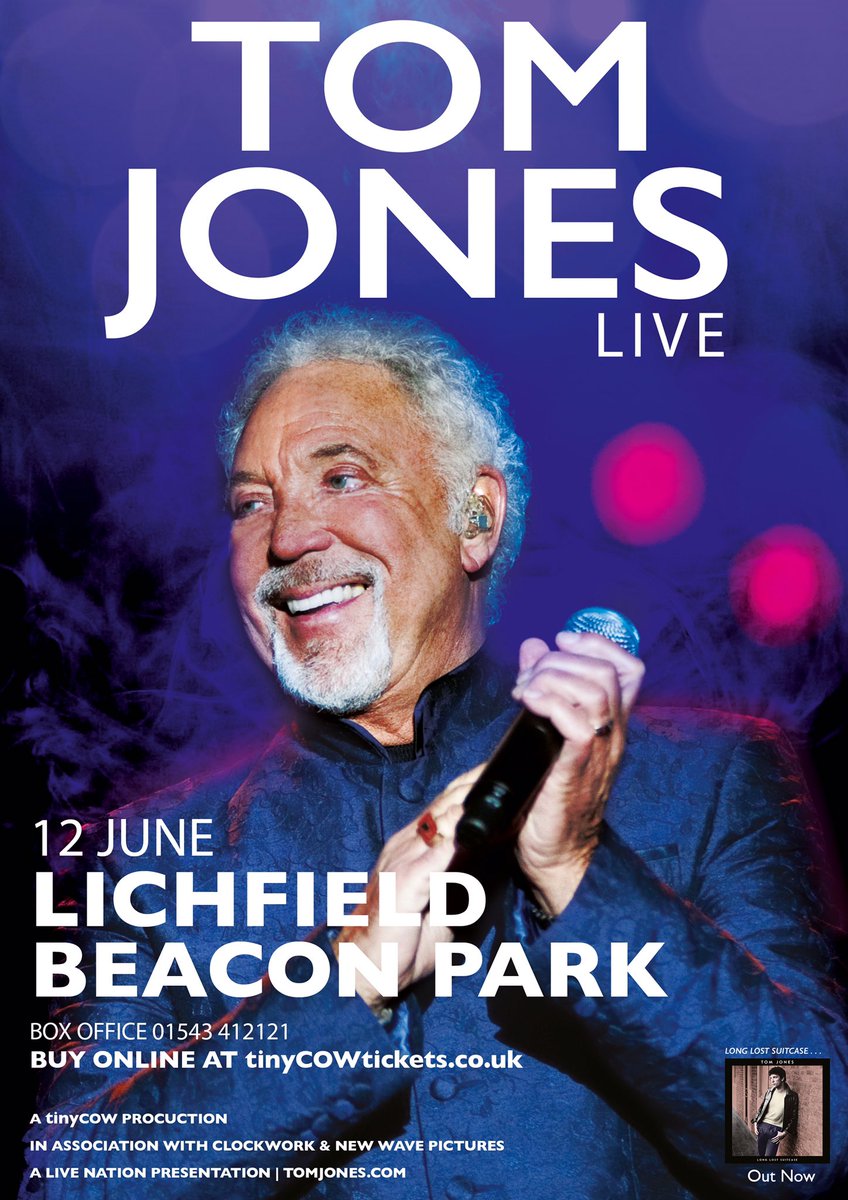 A replacement bus service is running between Blake Street and Lichfield Trent Valley because of a broken down London Midland train at Chester Road.
Minibus services are operating between Lichfield City and Lichfield Trent.
A defibrillator has been vandalised in Staffordshire, leaving it out of 24/7 use.
The incident happened outside Lloyds Bank on Market Street in Lichfield last Thursday (10 December) The cabinet that protects the equipment was damaged, resulting in the life-saving device being left open.
As a result of the damage the defibrillator is now having to be kept inside the bank and therefore is only available for the community to use whenever it is open.
West Midlands Ambulance Service Community Response Manager Matt Heward, said:
This is extremely frustrating and could potentially end up costing a life. Defibrillators are there in the event of someone having a cardiac arrest; when they stop breathing and their heart stops beating.

Unfortunately, if a cardiac arrest takes place in Lichfield whilst the bank is closed, we currently have one less defibrillator available to potentially save a life."
– Matt Heward
A six foot tall singing Santa figure has been stolen from a nursing home in Lichfield.
The thieves took money, documents and jewellery as well as the festive figure when they broke into the home on Wissage Road sometime between 7.15 pm on Saturday 5 December and 9 am on Monday 7 December.
The Santa decoration had been standing in the home's unlocked porch.
Anyone who has seen (or heard) anything which may help officers catch the burglars is asked to ring 101 quoting incident 111 of 7 December.
Advertisement
Lichfield Christmas Festival: 5th - 6th December (Lichfield City Centre)
Get into the Christmas spirit this weekend in the small historic city of Lichfield.
The event includes a market near Lichfield Cathedral selling vintage and traditional Christmas gifts.
A street food event will also take place along the city's Bird Street where local restaurants will offer a selection of food from their menus on the street.
For youngsters there's a chance to visit Santa in his grotto and take part in festive craft activities.
"This year is set to be even bigger and better with a huge array of gift ideas, festive food and drink, the chance to visit Father Christmas, as well as stilt walkers, fire breathers and colourful costumed characters entertaining festival goers."
– Councillor Helen Fisher, Lichfield District Council
Power supplies to homes and businesses have been restored after a fire a substation in Lichfield on Wednesday night.
Emergency services responded to reports of a large fire and power cut in the area at around 8:50pm.
Western Power Distribution have confirmed that power supplies have been restored in Lichfield:
More than 17,000 homes and properties in the Lichfield area were left without power.
At this stage it is no indication of the cause of the blaze.
Due to a large fire in Lichfield, an electric sub-station has been so power is off for most of Lichfield area. Police are aware.
Staffordshire Police say a fire at a substation is the reason why more then 17,000 homes and properties in the Lichfield area are currently without power.
Western Power Distribution says its engineers are working to resolve the power outage by midnight tonight.
More than 17,000 homes and properties are currently without power in Lichfield. Electricity network Western Power Distribution has apologised for the outage which happened in the last few hours.
The company says it's aiming to get supplies back up and running by midnight.
Load more updates