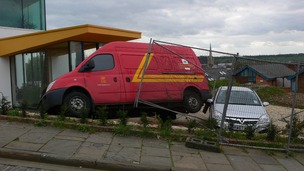 An investigation has begun after a Royal Mail van ended up crashing into a building in Lincoln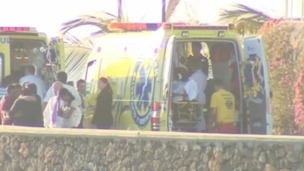 Two British doctors, one who worked in Lincolnshire, have drowned off the coast of Tenerife after reportedly getting into difficulty.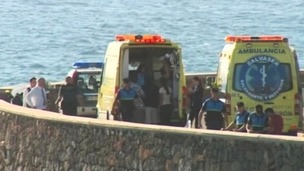 A doctor from Lincoln has drowned in Tenerife after trying to rescue two children who had been swept away by a wave.
Live updates
Police updates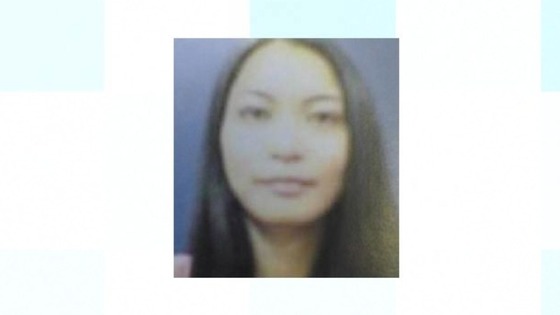 Detectives investigating the death of Chinese student Mingzi Yang want to speak to a cyclist wearing a blue helmet, seen in the Sincil Bank area of Lincoln - where her body was found a week ago today.
They are treating the death of Miss Yang, who was 29 and the mother of a young son, as murder.
Miss Yang came to the UK in 2008 from China and had been living in Sincil Bank since 2012. She studied at Lincoln College. Her immediate family in China are said to be "distraught".
Police officers will be in Sincil Bank today carrying out further enquiries and trying to jog people's memories.
A 33-year-old man has been charged with murder.
Awards for students in memory of Red Arrows pilot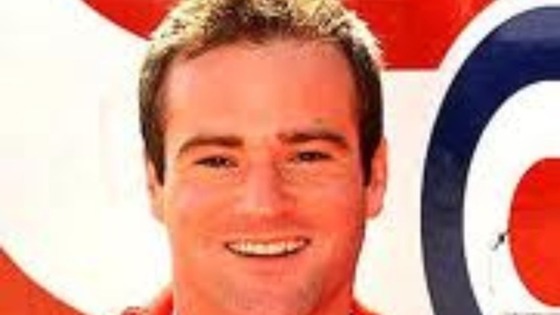 Students in Lincoln will be presented with awards today to recognise their completion of an RAF programme set up in memory of a Red Arrows pilot from Warwickshire who died during a display three years ago.
The Blue Skies Programme charity was set up in memory of Flt. Lt. Jon Egging from Ufton, who lost his life in August 2011 at the Bournemouth Air Festival.
The charity aims to realise his dream of helping young people overcome adversity, identify their strengths and work towards their ambitions.
Twenty five students aged 13 to 15 from the Priory Witham Academy have been mentored through the nine session programme by trained personnel from RAF Coningsby, RAF Cranwell, RAF Scampton, RAF Wittering, RAF Waddington and MoD North Luffenham.
Advertisement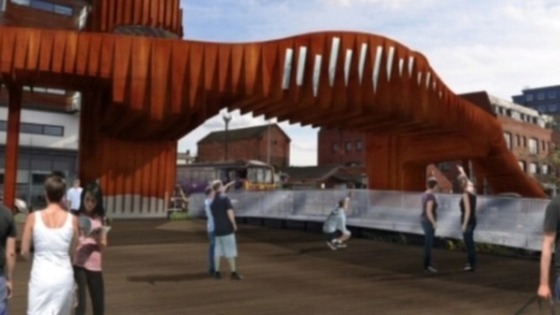 Work on the new railway footbridge in Lincoln's Brayford Wharf East is expected to get underway in September.
Following months of delays Network Rail say they are ready to begin work on the new bridge over the crossing.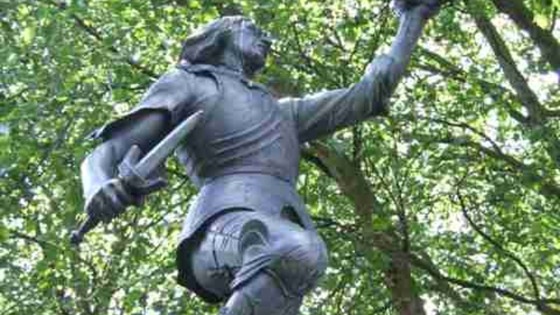 A statue to Richard III, which was first unveiled by Princess Alice in 1980, is being moved to be restored 34 years later.
It will be lifted by crane onto a lorry and taken from Castle Gardens in Leicester to Lincoln. The restoration process is expected to take around 3 to 4 weeks.
Car park charges to go up at three Lincolnshire hospitals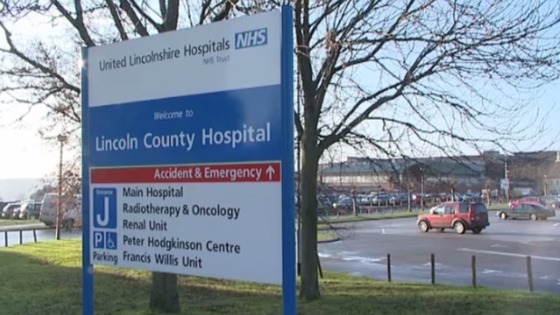 Parking charges are to go up at hospitals in Lincoln, Grantham and Boston for the first time in five years.
United Lincolnshire Hospitals NHS Trust's board voted on the price rises - which will take effect from 1 June.
A daily £1.50 charge will be implemented for Blue Badge holders at Lincoln County, Boston Pilgrim and Grantham District hospitals - it is not known when this will begin.
Prices will go up from £1.20 to £1.40 for a one-hour stay, from £3 to £3.40 for up to four hours and from £3.50 to £4 for up to six hours.
The trust says it has financial challenges to meet and the cost of providing car parks increases year on year.
RAF march in Lincoln to celebrate Freedom of City
Calendar
Despite the pouring rain in Lincoln this morning, hundreds of people turned out to see airmen and women from RAF Waddington exercise their freedom of the city.
More than seventy servicemen and women marched through the streets - for their first freedom parade in four years.
Michael Billington was there:
Advertisement
Calendar
The funeral of a family doctor from Lincoln who drowned on holiday in Tenerife has taken place today.
Doctor Barathi Ravikumar, who was a partner at South Park and The Heath Surgeries, in Bracebridge Heath, died after getting into difficulties at the Playa Paraiso resort as she went to rescue children who'd been swept into the sea.
Her relative Uma Ramalingam, a consultant obstetrician, also drowned.
Calendar
A married couple have each been jailed for three years after being convicted of a series of offences of dishonesty at Lincoln Crown Court.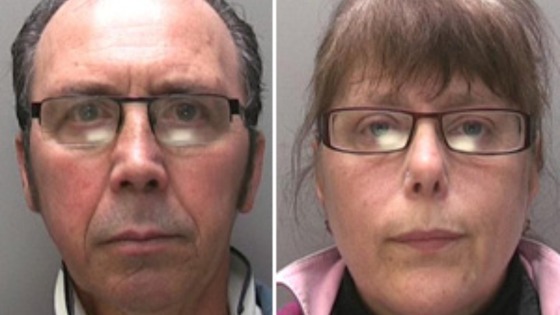 During the six-week trial jurors heard how husband and wife duo Peter Childs, 61, and Alison Childs, 48, exploited vulnerable members of the Lincoln and District Mencap charity (LDM) over a number of years through their financial handling of funds.
This charity, based on Tentercroft Street, Lincoln, had an affiliation to Royal Mencap, but operated independently and its purpose was to aid those with varying degrees of learning difficulties to live independently in the community.
The charity received charitable donations and also a grant from Lincolnshire County Council in order to operate.Some of the vulnerable members paid regular Utility and Maintenance Payments (UMP) to LDM for LDM to then pay their bills on their behalf.
Although some of this money was legitimately used for the purposes of paying bills, the amount required by Peter and Alison Childs of the members was far more than the amount of the bills. The Childs' would then keep the surplus for themselves.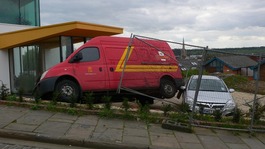 An investigation has begun after a Royal Mail van ended up crashing into a building in Lincoln
Read the full story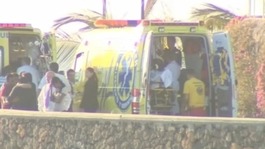 Two British doctors, one who worked in Lincolnshire, have drowned off the coast of Tenerife after reportedly getting into difficulty.
Read the full story
Load more updates
Back to top