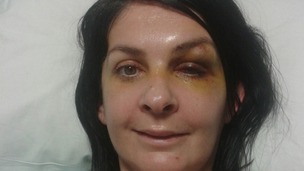 A Lincoln mother is recovering after breaking her neck, back and both wrists in a sleepwalking accident.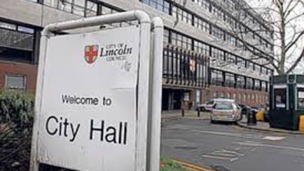 Lincon council chiefs are to consider whether to support a £250million development that could provide over 2,700 homes in the city.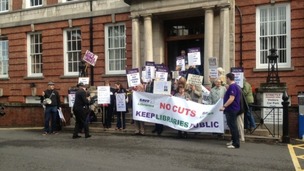 Supporters of the 'Save Lincolnshire Libraries 'campaign will march through Lincoln city centre today.
Live updates
Pensioner killed in prison
A pensioner serving a nine-month prison sentence for voyeurism died of "serious head trauma", a post mortem has revealed.
Serial peeping tom Alan Goode, aged 73, was found dead in his cell by prison staff at HMP Lincoln in the early hours of yesterday morning.
A 35-year-old inmate thought to have been sharing Goode's cell has been arrested and bailed over his death.
Goode was jailed in October after he was found lying on the floor of a women's toilet cubicle at a Leicester shopping centre.
Murder investigation at Lincoln prison
National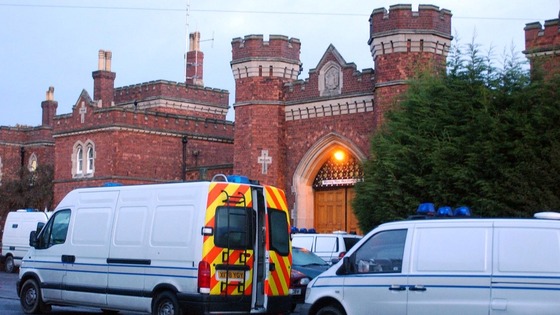 A 35-year-old inmate has been arrested in connection with the murder of convicted voyeur Alan Goode at Lincoln Prison.
The arrested man is understood to have been sharing a cell with Goode, a serial peeping Tom who was found dead in his cell this morning.
Advertisement
Calendar
Police were called to HMP Lincoln on Thursday morning after a report that a man had died in the early hours.
A murder investigation has been launched and a 35-year-old male inmate has been arrested in connection with the incident.
14-year-old burned by bonfire
Calendar
A teenager who was arrested after a 14-year-old boy was badly burned by a bonfire in Lincoln will face no further police action.
The 15-year-old was detained by officers after a group of youngsters started a bonfire in Lincoln on October 20.
A group of five teenagers had set a bonfire in a metal bin in a back garden.
Officers believe accelerant was added to the fire, causing it to flash and injure two boys aged 12 and 14.
Police said the 14-year-old was "very badly burned" and had received specialist treatment at a hospital in Birmingham.
Lincolnshire Police said the 15-year-old boy who had been arrested and was helping with inquiries had been released without charge.
A campaign has been launched for faster and more frequent trains to Lincoln.
The city council is backing the campaign, which is calling on the government to fund upgrades to the track between Lincoln and Nottingham to improve services.
ITV Central Travel
Advertisement
Lincoln Monopoly launch
The Chief Executive of Lincoln City Council says the new Lincoln edition of Monopoly, which launches today, shows the importance of Lincoln as an iconic city. The game's makers will reveal the board today during a special event at Lincoln Castle.
We always knew Lincoln was a city filled with iconic landmarks and the fact around 2,000 places were nominated for the Monopoly board proves this.

For Lincoln to have its own version of Monopoly is a testament to our status as an aspiring world-class small city.
– Andrew Taylor, Chief Executive of Lincoln City Council
Lincoln Monopoly launch
The Lincoln edition of popular board game Monopoly is to be officially launched today, with the first box being unwrapped inside a Victorian prison at Lincoln Castle.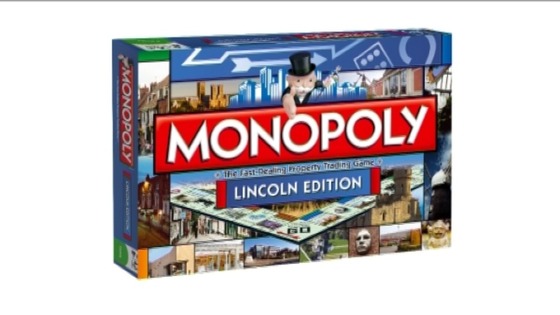 The first edition of the board will be opened by Winning Moves game developer Peter Griffin at a ceremony inside Lincoln Castle at 10am. The famous castle is one of 22 landmarks to feature on the board.
Developers have also already revealed that the most expensive location - Mayfair, will be represented by Lincoln Cathedral, while the castle will occupy the Park Lane site.
Other locations on the board include local charity Lincolnshire YMCA, Lincoln University and the Museum of Lincolnshire Life.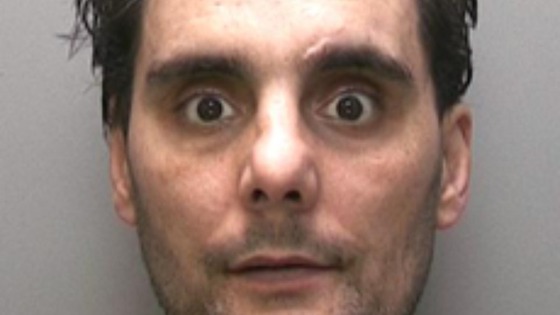 A man has been found guilty of beating his mother to death at their home in Lincoln.
Kazik Pasierbek attacked her in a drug-fuelled rage at their family home in St Botolphs Crescent in October last year.
DCI Martin Holvey of the East Midlands Special Operations Unit (Major Crime) said:
"This was a brutal attack on a frail, vulnerable, elderly lady and we hope this conviction demonstrates our commitment to tackling serious domestic violence in Lincolnshire.
"We also hope it sends out a very clear message to offenders."
Hospitals recruit in Greece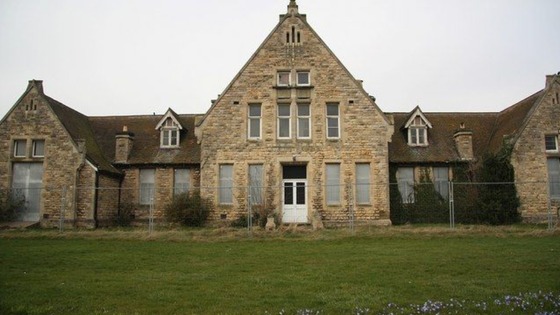 Bosses from the Trust which runs Grantham and Lincoln's Hospitals are preparing to fly out to Greece this week to recruit nurses.
35 have already been recruited from Spain and Portugal.
The Trust says it's investing £7m over two years in new nurses to meet patient demands.
Load more updates
Back to top