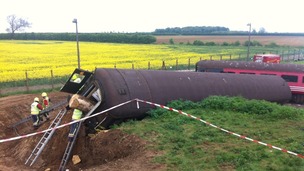 Hundreds of emergency services personnel have had their skills tested at a mocked up train crash simulation in Lincolnshire.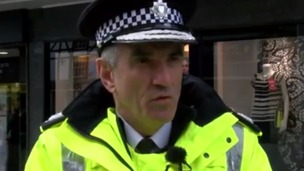 Lincolnshire's temporary Chief Constable has released a video on the force's website - since his return from suspension.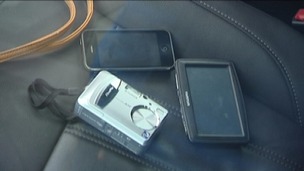 Lincolnshire Police have launched a crackdown operation to tackle theft from vehicles over the Christmas period.
Live updates
The 12 Frauds of Christmas
A list of the top 12 online frauds aimed at bargain hunters has been released by police.
West Midlands Police and Lincolnshire Police are among the forces to release the list, warning people thinking of doing their Christmas shopping online to take extra care.
Bogus shopping websites offering "special deals"
Auction websites where goods may be counterfeit, if they exist at all
E-mails asking for bank details to be confirmed or "updating personal information"
Holiday deals from cowboy operators, who prey on people hoping to book a winter getaway
E-cards from unknown people, which may contain computer viruses
Hackers who use personal information stored on social media sites such as Facebook or LinkedIn to commit identity theft or access other personal sites
Fake charities or collectors targeting people in the generous holiday spirit
Traders who do not ask for payment via a secure connection, or refuse to use a third party such as PayPal
Sellers who ask for money to be transferred directly into their bank account
Bogus 'voucher deal' websites offering cut-price gifts
Cowboy ticket sellers
Hackers can used Bluetooth or unsecured WiFi to raid phones for personal information
Calendar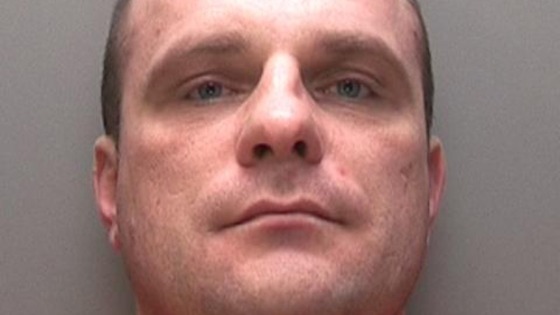 A man described as being thought 'untouchable' by Boston's Polish community will be sentenced today for murder. Slawomir Dziob, 35, denied the murder of 28-year-old Jan Pawel Stochnialek, whose body was found in a waterway in Boston in January last year.
But he was found guilty by a jury at Lincoln Crown Court. Mr Stochnialek was last seen alive at a Christmas Eve party when he was seen to become involved in a heated discussion with Dziob. The prosecution alleged that, at some point between 23rd December and 25th January, Dziob murdered him.
Chief Superintendent Paula Wood said: "There is a flourishing Polish community in Boston, with whom we have maintained a close connection throughout the investigation into Mr Stochnialek's murder.
It became apparent at an early stage that this community regarded the offender as, in some way, 'untouchable' and that there was a lack of confidence in the police's ability to bring him to justice.
I hope that today's successful outcome offers reassurance to all our communities in Boston and Lincolnshire that such worries were groundless..... and that, regardless of nationality or criminal reputation, those who harm our communities will be found and brought before the court".
Advertisement
Lincolnshire Police are urging people to report any vehicles which may be involved in illegal hare coursing activities.
#galileo #harecoursing good start to season - reduction in offending cars coming to Lincs pls keep sending registrations on sus vehicles
A man armed with a knife stormed into a Lincolnshire bookies and threatened staff before escaping with cash from the till.
The robber targeted the Ladbrokes Bookmakers in Sincil Street, Lincoln, at around 6.30pm on Friday (August 30), and threatened a member of staff with the knife before emptying the cash register.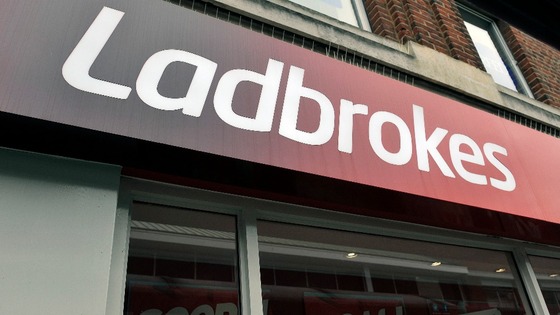 He then ran off towards St Mary's Street.
The man, who was white and around 5ft 10ins tall, was wearing a black hooded coat with the hood pulled up and a scarf covering the lower part of his face.
Witnesses say he spoke with an English accent.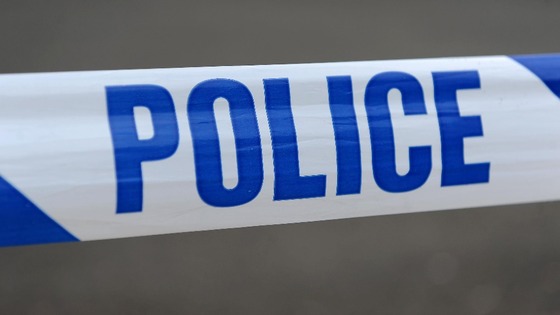 Police are investigating the shooting of a 50 year old man in Lincolnshire after he was taken to hospital with shotgun injuries.
The victim arrived at the Pilgrim Hospital in Boston last night after being shot in the chest. A 28-year old man's been arrested. Police believe the shooting is a domestic incident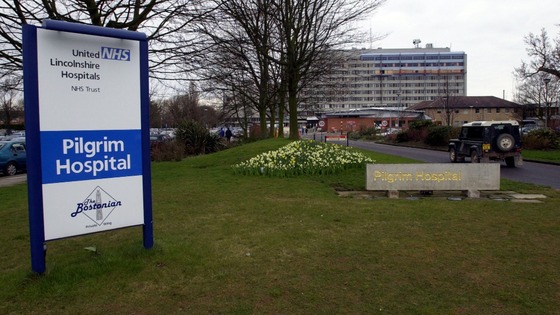 Police in Lincolnshire say they are being forced to deal with a growing number of illegal raves in the county – a problem that often involves excessive noise, alcohol and drugs.
Just a few weeks ago officers broke up an illegal party on land in Bourne Woods, which attracted around 250 people from all over the country.
Some farmers and landowners are saying that police do not have the manpower to deal with the events.
Advertisement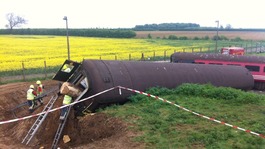 Hundreds of emergency services personnel have had their skills tested at a mocked up train crash simulation in Lincolnshire.
Read the full story
Calendar
Police in Lincolnshire are trying to identify a man who died after being hit by a coach on the A16 near Spalding.
It happened at around 6pm on Saturday 4 May on the southbound A16 near to Cowbit. It is believed the man was walking along the road when the collision occurred.
He was pronounced dead at the scene.
The man did not have any form of identification on him, so officers are trying to establish who he was. He is described as around 6'4" with short brown hair and brown eyes. He was wearing a 2-tone grey hoody, grey tracksuit bottoms and yellow trainers.
Anyone with information is asked to contact Lincolnshire Police on 101.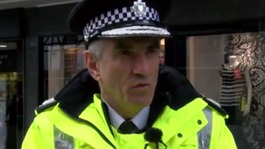 Lincolnshire's temporary Chief Constable has released a video on the force's website - since his return from suspension.
Read the full story
Lincolnshire Police Chief back at work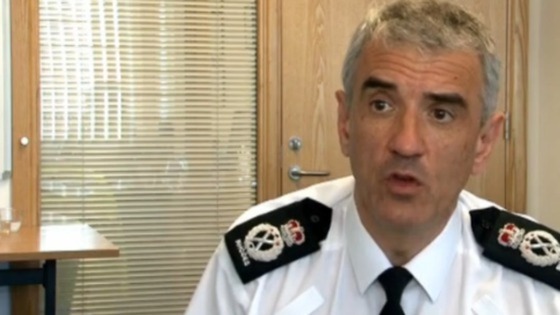 The Chief Constable of Lincolnshire will be back at work today after overturning a suspension.
Neil Rhodes was suspended by the county's Police and Crime Commissioner over "potential conduct matters". However, the police watchdog, the Independent Police Complaints Commission, declined to investigate.
Load more updates
Back to top