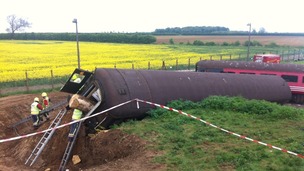 Hundreds of emergency services personnel have had their skills tested at a mocked up train crash simulation in Lincolnshire.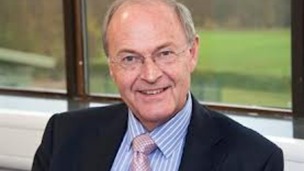 Lincolnshire Police and Crime Commissioner Alan Hardwick told MPs he remains convinced he was right to suspend his Chief Constable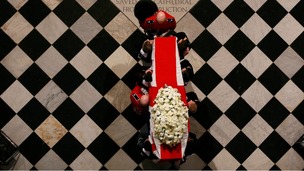 Baroness Thatcher was honoured with a ceremonial funeral at St Paul's Cathedral in the presence of the Queen and dignitaries.
Live updates
Woolwich terror attack
Lincolnshire Police social media warning
Police in Lincolnshire have received a number of reports about tweets and Facebook comments that could potentially incite racial hatred and violence, in connection with the ongoing investigations in Saxilby.
The comments are currently being investigated. If they are found to be illegal, these messages may be monitored, recorded and police action considered.
Woolwich terror attack
Full package: Saxilby house raided following Woolwich attack
Officers from the Metropolitan police raided a house in Saxilby last night, just hours after 25-year-old drummer Lee Rigby was attacked in Woolwich.
The village on the outskirts of Lincoln, found itself at the centre of an anti-terrorist operation.
Advertisement
Woolwich terror attack
National
Six properties searched in Woolwich murder probe
A Scotland Yard statement added that six properties in London and Lincolnshire have so far been searched as part of the investigation into the murder of Drummer Lee Rigby in Woolwich yesterday.
Search warrants have been executed under PACE at six residential addresses; three in south London, one in east London, one in north London and one in Lincoln. The searches are ongoing.
– Metropolitan Police statement
Woolwich terror attack
Calendar
Extra patrols in Saxilby after Met Police investigation
Lincolnshire Police is supporting the investigation being carried out by our colleagues.

Although we are unable to comment on any aspect of ongoing investigations, we realise the events of the last couple of days will have had a significant impact on people living in Lincolnshire.

We would urge people to be calm and measured in their response to recent events.

We would like to thank the public, in particular the residents of Saxilby for their patience, co-operation and support throughout the day.
Anyone living in the area that has any concerns should approach one of the many officers patrolling the streets over the next couple of days.

Very careful consideration has been given to policing and resources in response to this incident and there are a significant amount of officers patrolling our community.
Woolwich terror attack
Soldier killed in attack named as Drummer Lee Rigby
A soldier killed in a brutal attack in Woolwich yesterday has been named as Drummer Lee Rigby from the 2nd Battalion The Royal Regiment of Fusiliers.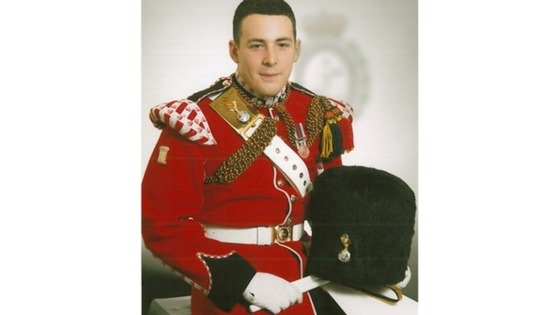 A house in Saxilby in Lincolnshire is being examined by Metropolitan Police officers investigating yesterday's terror attack in Woolwich.
Woolwich terror attack
Calendar
Report: Woolwich anti-terror investigation spreads to Lincolnshire
Anti-terror police investigating the horrific murder of a soldier in London have searched a property 150 miles away in Lincolnshire. While the two suspects were under armed guard at different hospitals in the capital, detectives were at an address in Saxilby.
James Webster reports.
Advertisement
Woolwich terror attack
Calendar
Police search Lincolnshire home after Woolwich attack
Officers have this morning searched a property in Lincolnshire, believed be the former home of one of the suspects of the murder of a soldier in Woolwich, London yesterday. No arrests were made and it is unclear if any evidence was found or removed from the house.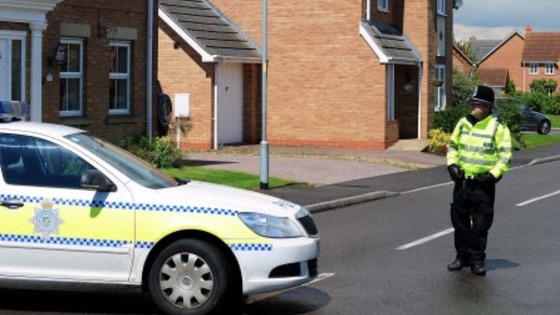 Woolwich terror attack
Calendar
Met Police travel to Lincolnshire for Woolwich investigation
A Metropolitan Police spokeswoman confirmed that officers travelled to Lincolnshire last night to carry out searches.
We can confirm that the MPS (Metropolitan Police Service) executed a search warrant at an address in Lincolnshire. This is connected to the ongoing investigation into the murder of a man in Woolwich.
– Metropolitan Police spokeswoman
Woolwich terror attack
National
ITV understands Woolwich suspect is Michael Adebolajo
by Lucy Manning - UK Editor
Anjem Choudray tells ITV suspect is called Mujaahid was known as Michael.
ITV News understands he is Michael Adebolajo.
Woolwich terror attack
Calendar
Police confirm house search after Woolwich murder
Lincolnshire Police have confirmed that a property in the county has been searched in connection with the murder of a soldier in Woolwich.
Load more updates
Back to top