Revellers out in Loughborough will be breathalysed before being allowed into five clubs and bars in the town centre from this weekend, as part of a crackdown on binge drinking.
Door staff will issue the breath tests and will then be able to make a decision over whether to allow people inside.
The pilot scheme begins on Friday and will run until November 3.
The places taking part include:
Amber Rooms, The Rushes, Loughborough
Revolution, Baxter Gate, Loughborough
Mansion, Baxter Gate, Loughborough
Echoes, Biggin Street, Loughborough
Loughborough Students' Union, Ashby Road, Loughborough
Loughborough athlete Harry Aikines-Aryeetey won a shock medal in the 100m final at the European Athletics Championships in Zurich.
His time of 10:24 in difficult conditions was enough for a bronze medal.
He beat fellow British athlete Dwain Chambers in a photo finish by two hundredths of a second. The gold was won by another British sprinter James Dasaolu.
Advertisement
A woman from Loughborough is part of a relay team attempting to swim 147 miles in a lake non-stop in 86 hours.
Julie Bradshaw's team are doing it in memory of Susan Taylor from Barwell in Leicestershire.
She died while swimming the English Channel last year.
England's under-19 cricket players will be at Loughborough University today learning some vital life-saving skills.
They will be taught how to put someone in the recovery position, CPR, what to do if someone has a cardiac arrest and how to use a defibrillator.
The skills will be delivered by the local charity Joe Humphries Memorial Trust.
During the first world war the weapons were powerful, destructive and designed to kill. The German Zeppelin was one that struck fear into the hearts of many.
The airships carried out several bombing raids across the UK.
Our reporter Phil Brewster has been speaking to one woman who remembers the night a Zeppelin devastated Loughborough.
The parents of Richard Mayne from Leicester who was killed when a Malaysia Airlines plane crashed in Ukraine are expected to meet the Prime Minister today.
It's thought the family of Loughborough University student Ben Pocock, along with the families of the 9 other Britons killed, will also attend the meeting with David Cameron.
They died in the crash almost a fortnight ago.
Advertisement
A second student in the East Midlands has been named as one of those killed in the Malaysian Airlines MH17 plane crash.
20-year-old Ben Pocock had just completed the second year of his International Business BSc degree at Loughborough University and was travelling to Australia for a work placement.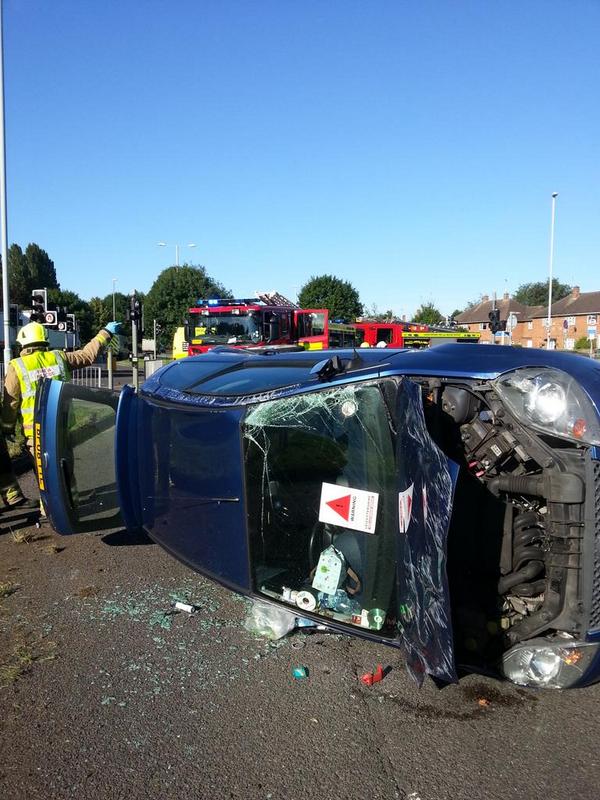 Loughborough MP Nicky Morgan says she is "very excited" to be the new Education Secretary, replacing Michael Gove in the Cabinet reshuffle.
Read the full story ›
Leicestershire Police are investigating a collision which they say has left an 11-year-old boy in a potentially life-threatening condition.
It happened just before 4:30 this afternoon on Warwick Way, Loughborough, near the junction with Braddon Road.
Load more updates