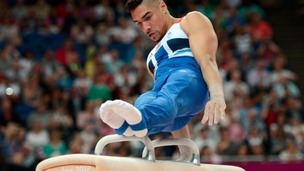 Olympic bronze and silver medal winner Louis Smith will be welcomed back to his home town of Peterborough later today.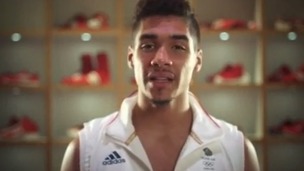 Team GB athletes may have broken a few national records during the Olympics, now they're making them.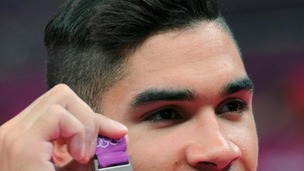 Peterborough gymnast Louis Smith caught the train back to the 'Headz Up' salon two days before competing to create his eye catching look.
Live updates
Midlands London 2012 honours
Louis Smith hinted it could be some time before he returns to competitive gymnastics after receiving his MBE from the Queen at Buckingham Palace today.
The 23-year-old won team bronze and pommel horse silver at the 2012 Olympic Games.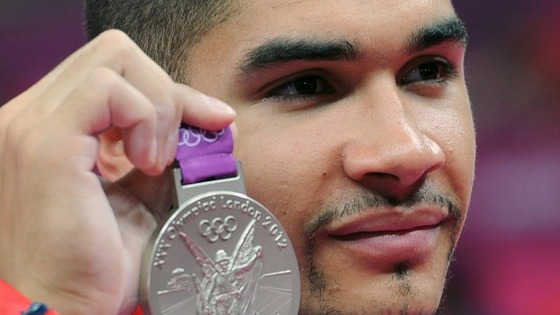 However, Smith does not appear to be in any rush to return to the gym full-time and win more accolades.
He wants to concentrate on visiting schools to encourage children to get involved in the sport.
He said: "As athletes, we have a big responsibility to keep the legacy (of the London Olympics) going. I'm starting to take a step back from the entertainment side and move into charity and school work."
He revealed the Queen said: "Here's another one to add to your collection," when presenting him with his honours award.
Midlands London 2012 honours
National
Louis Smith has tweeted this photo of himself "chilling" with his MBE: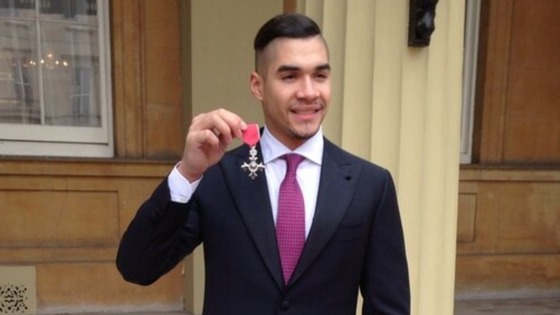 Advertisement
Midlands London 2012 honours
National
Olympic gymnast Louis Smith has tweeted about being awarded with an MBE this afternoon.
Chilling with my MBE on the palace steps think its frozen to my hand lol. Thanks for all your messages xx http://t.co/twyQhe6h
Midlands London 2012 honours
National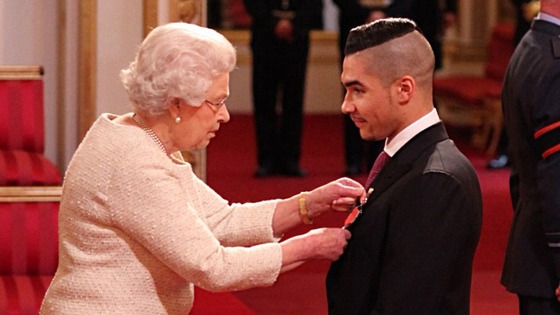 The Olympic gymnast Louis Smith has received his Member of the British Empire (MBE) medal in an investiture ceremony at Buckingham Palace.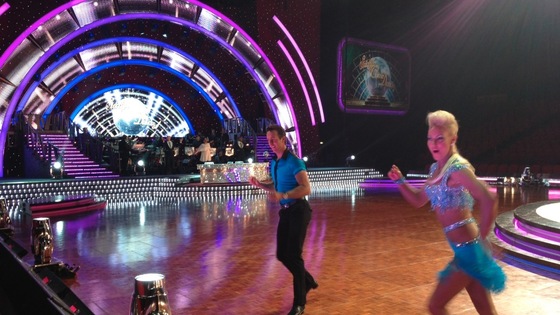 'Strictly Come Dancing: The Live Tour 2013' starts in Birmingham tomorrow and will also be going to Nottingham next month.
Today all the stars taking part, including 2012 series winner Louis Smith from Peterborough, took to the dance floor at the NIA for rehearsals.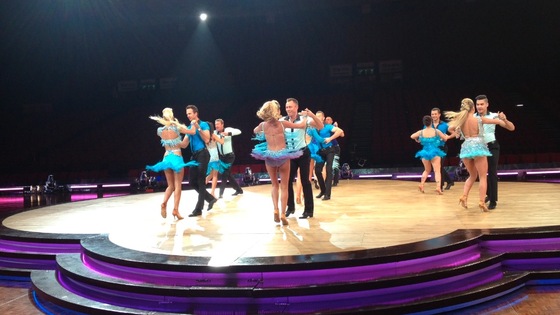 New Year Honours
National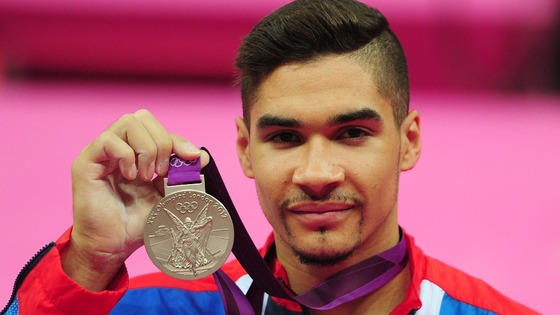 Olympic medallist-turned-Strictly Come Dancing champion Louis Smith described his MBE as "without a doubt the proudest moment of my life".
The Peterborough gymnast was a member of Britain's surprise bronze medal success in the men's team competition at the London 2012 Olympics.
He also won silver on the pommel horse with one of the hardest routines in the world.
"To receive this honour is out of this world and something I never would have dreamt of as I grew up in the sport of gymnastics," said Smith, 23.
Advertisement
Anglia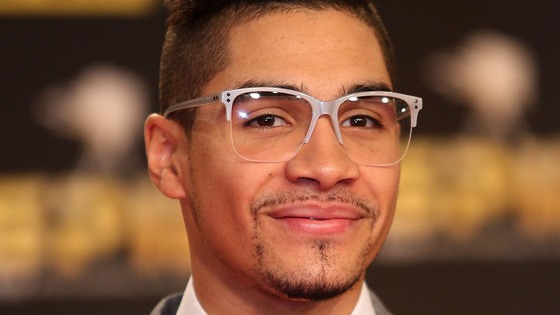 Peterborough's Louis Smith has been crowned this year's Strictly Come Dancing champion.
The 23-year-old gymnast danced a winning Charleston with partner Flavia Cacace, beating other finalists Dani Harmer, Denise Van Outen and Kimberly Walsh.
In the summer Smith, who was the youngest competitor in this year's Strictly show, won a silver medal at the Olympic Games in London.
Anglia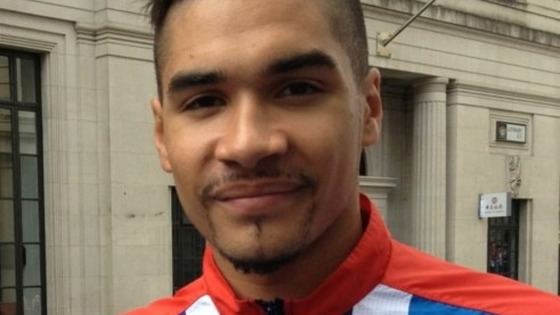 Olympic hero Louis Smith, is supporting Cambridgeshire Constabulary's drink drive campaign.
The Silver medallist from Peterborough says he wants to appeal to people, especially in the local area, to think before getting in their cars after enjoying a Christmas drink.
Louis Smith Homecoming
Olympic medalist Louis Smith returned home to Peterborough today, and was greeted by crowds of proud fans.
He arrived to his hometown on an open bus before going on to a civic reception in Peterborough. Louis's performances on the pommel horse won him a team bronze and an individual silver at London 2012.
Louis Smith Homecoming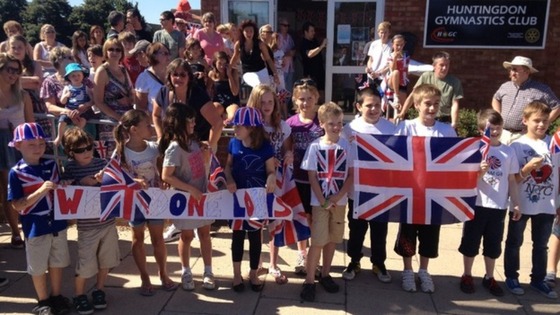 Hundreds turned out to welcome gymnast Louis Smith back to the Huntingdon Gym Club.
Louis, who won a silver and a bronze in the Olympics, was visiting the gym where he trains before heading to Peterborough for an open-top bus ride.
Load more updates
Back to top