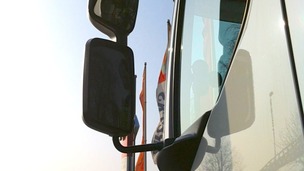 Nottinghamshire MP Graham Allen is campaigning alongside a constituent to have new HGV mirror laws implemented following M1 shun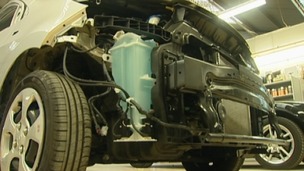 A motorist from Nottingham whose car was shunted a quarter of a mile down a motorway by a lorry wants to get rid of HGV blind spots.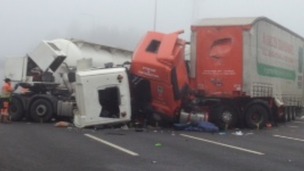 Five lorries have crashed in fog closing the northbound section of the M1 on the Derbyshire-Nottinghamshire border.
Live updates
Major Crash on M1
Major Crash on M1
Advertisement
Major Crash on M1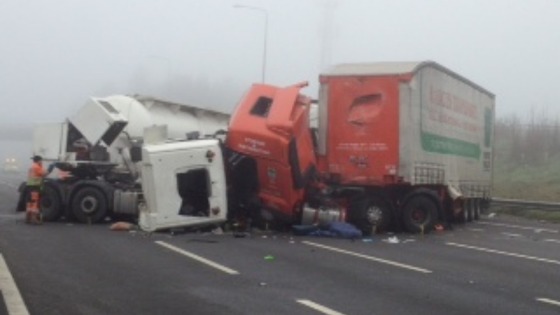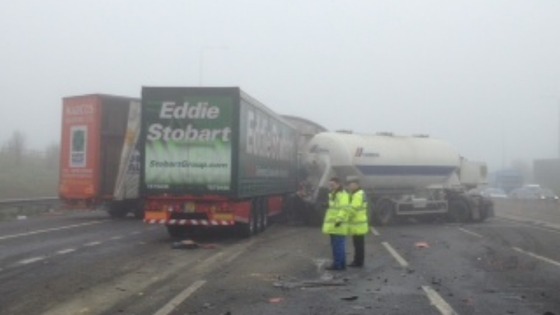 Major Crash on M1
Three lorry drivers are in hospital after a crash involving five lorries on the M1 in Derbyshire.
The accident happened just north of Trowell Services on the northbound carriageway shortly after 3 o'clock this morning.
Two of the lorry drivers were trapped in their cabs and had to be freed by fire and rescue services.
The condition of the three lorry drivers who were taken to hospital is unknown.
The accident has blocked the entire northbound carriageway and the motorway remains closed.
Diversions mean there is heavy traffic around the whole area
Major Crash on M1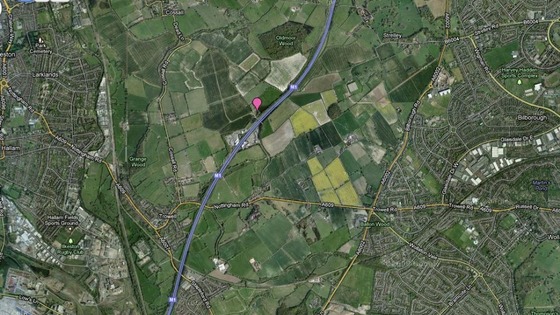 Load more updates
Back to top