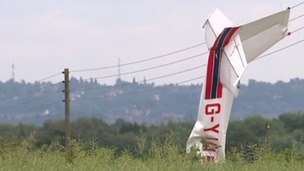 Two casualties are reported after a small plane crashed just yards from the M1 motorway in Nottinghamshire this afternoon.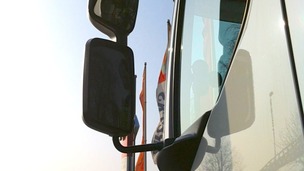 Nottinghamshire MP Graham Allen is campaigning alongside a constituent to have new HGV mirror laws implemented following M1 shun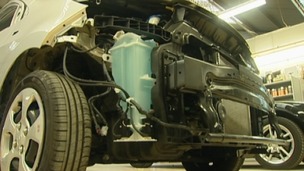 A motorist from Nottingham whose car was shunted a quarter of a mile down a motorway by a lorry wants to get rid of HGV blind spots.
Live updates
Police name men who died in plane crash near M1
Craig Wing was driving along the M1 and says he saw the plane getting into difficulties above the motorway.
He describes how the plane was heading for the motorway but says the pilot managed to swerve to avoid it.
Police name men who died in plane crash near M1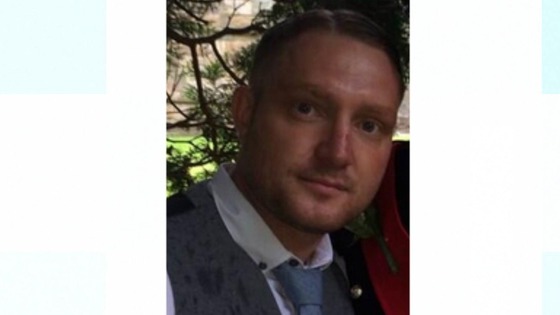 Craig Wing was travelling along the motorway with his family and called the Emergency Services.
Advertisement
Police name men who died in plane crash near M1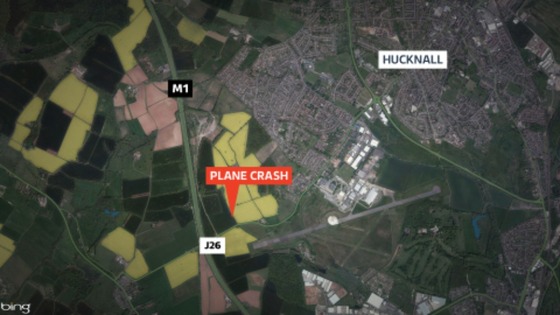 Police name men who died in plane crash near M1
Police have confirmed there are two casualties following a small plane crash in Nottinghamshire.
It crashed into a field close to Junction 27 of the M1 motorway earlier today.
Police name men who died in plane crash near M1
A small plane has crashed near the M1 motorway in Nottinghamshire.
It came down around 13.30pm this afternoon and crashed into a field near the motorway between junctions 26 and 27.
It's understood to be a light aircraft.
Police, fire and ambulance services are all at the scene just off the southbound carriageway.
More to follow..
Incredible CCTV footage shows caravan crash on motorway
Incredible CCTV footage shows an out-of-control caravan snaking wildly across the M1 motorway in Leicestershire before smashing into the roadside barrier.
The footage was released by the Highways Agency ahead of the anticipated Easter getaway, warning of the need to tow vehicles safely.
Figures show that last year in the West Midlands alone, there were 866 incidents involving caravans, trailers and other towed vehicles.
Advertisement
Woman dies after major smash closed off M1
One of two people seriously injured in a major crash on the M1 motorway on Friday has died.
Tracy Maria Walters, aged 48, died at Coventry's University Hospital yesterday.
The motorway was left at a standstill when the Mitsubishi L200 4x4 she was travelling in crashed off the southbound M1 near junction 22 at around 12.40pm.
She and a man who was also in the car were airlifted to hospital. He remains in a serious but stable condition.
Derbyshire County Council has opposed proposals to introduce a 60mph speed limit on the M1 between junctions 28 and 31.
The Highways Agency is looking at converting the hard shoulder into a fourth lane. It is part of a project to improve traffic flow and allow greater volumes of vehicles to use the road.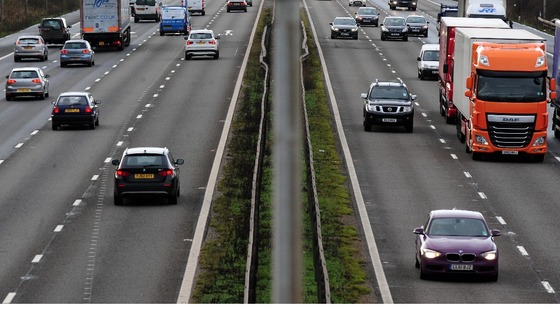 A 60mph speed limit has been proposed between 7am and 7pm everyday by The Highways Agency in a bid to reduce carbon emissions, which would increase if the motorway was widened.
Councillor Dean Collins, Derbyshire County Council's cabinet member for jobs, economy and transport, said: "We're working hard to attract new businesses to the area and a lower limit will add to the perception that the M1 is overly congested."
"Other sections of the M1 have air quality management areas but do not have lower speed restrictions as a result, so we don't see why they should be imposed in Derbyshire."
ITV Central Travel
One lane is closed on the M1 northbound between J26 A610 (Nottingham / Eastwood) and J27 A608 (Hucknall) in Nottinghamshire after a crash between a car and an HGV.
#M1 #Notinghamshire northbound J26-J27 lane 1 closed due to an accident involving a car and HGV. Delays building in the area.
Fears M1 cameras nothing more than a moneymaker
Calendar
Motoring organisations fear a new network of stealth cameras targetting drivers who break the 70mph speed limit on the M1 in the region will be used by police as a moneymaking exercise.
The new devices, called Hadecs3 (Highways Agency digital enforcement camera system) is expected to be rolled out from the summer.
Two stretches of the M1 -junctions 28 Mansfield and 31 Worksop, and Junction 32 (M18) and 35A Chapeltown - are where the cameras will be installed in the next 18 months. The new devices will be grey rather than bright yellow and will not require white markings on the road.
Load more updates
Back to top