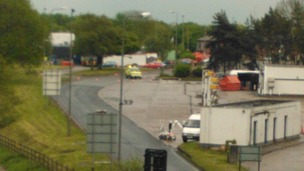 Police have apologised to motorists tonight after closing the M6 motorway during peak time for the Bank Holiday getaway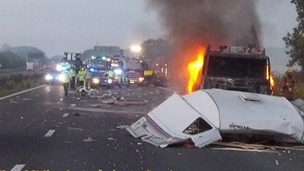 A man is in hospital after a lorry caught fire after being in collision with a car towing a caravan on the M6 overnight.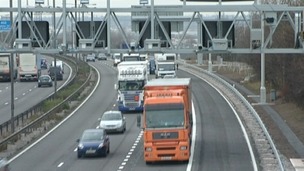 Work on the next phase of the multi-million pound project to turn the M6 in the West Midlands into a managed motorway starts today.
Live updates
ITV Central Travel
Traffic is slow on the M6 southbound between J6 A38(M) Aston Expressway / A5127 Gravelly Hill / A38 Tyburn Road / Slade Road Spaghetti Junction and J5 A452 (Castle Bromwich) due to debris on the road in the inside lane.
The latest updates on all the Midlands flooding
A tree caused chaos on the M6 motorway this afternoon when it toppled over - and landed onto a passing lorry.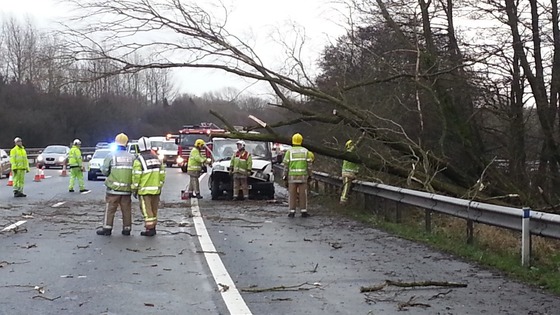 A second lorry and a recovery truck carrying a car were also involved in the crash, which happened on the northbound carriageway between junctions 15 and 16 at around 3.45pm.
Nobody was injured, but the fall forced two lanes to be closed off.
Heavy traffic and long delays are reported.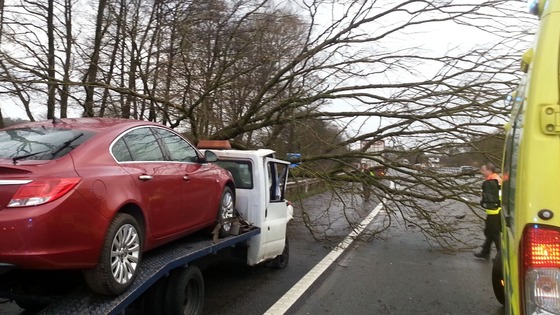 Advertisement
Police updates
Vehicle was just spotted by West Mids traffic travelling wrong way on M6 south between J3&4. Excellent work by professional truck drivers..
@cmpg who shaddowed the vehicle while travelling north and warned oncoming traffic.Vehicle stopped wrong way in lane 3.Elderly driver.
Police have tonight stopped an elderly driver travelling the wrong way down the M6 motorway (south), between junctions 3 and 4 in Warwickshire.
Officers have praised professional truck drivers on the northbound side, who shadowed the vehicle and warned oncoming traffic of the danger.
The vehicle was driving in the wrong direction in lane three when it was stopped and escorted off the motorway network.
The driver is now being dealt with by Warwickshire Police.
Police updates
#M6 #Warwickshire J4-J3A please take care there is a car travelling the wrong way down the motoroway. Police en-route.
Drivers are being warned to take care as a car is travelling the wrong way down the M6 motorway in Warwickshire.
The Highways Agency have said that police are currently on their way.
ITV Central Travel
Two lanes of the M6 motorway through Staffordshire and Cheshire are closed on the northbound side after a lorry overturned, shedding its load of frozen food.
#M6 2 lanes remain closed between J16 and J17 for ongoing investigation and restoration works drivers are advised to consider alternatives
The crash happened at around 10.50am between junction 16 at Barthomley and junction 17 at Sandbach. One lane reopened at around 1.30pm to help ease congestion.
Drivers are urged to find alternative routes.
Police updates
A man has died after falling from a bridge over the M6.
Police were called to the scene near the Coleshill M42 junction at 10.30am today. The man was pronounced dead at the scene by paramedics. His family have been informed.
"We urge anyone who was in the area of the overhead bridge or may have seen the moments leading up to the incident to contact us to assist with our investigation.

"We know that the closure of any part of our motorway network causes significant disruption, however we hope that people understand the need to make necessary enquiries at the scene before the road can made available to traffic again."
– Inspector Paul Bennett, West Midlands Collision Investigation Unit
Advertisement
Long delays on M6 after death
Detectives investigating the death of a woman thought to have fallen from a bridge across the M6 motorway are appealing for help identifying her.
Emergency services were called to the scene, near junction seven northbound, shortly before 4.30am this morning.
Collision investigator PC Jason Stacey said they had not yet been able to find out who the woman was.
At this stage we have been unable to identify any information about the woman and are appealing for help to trace who she is.

Although this happened early in the morning there would have been a number of drivers on the road who may have witnessed it .

If anyone has any information that could help our investigation, please contact us as soon as possible.
– PC Jason Stacey, West Midlands Police Collision Investigation Unit

The M6 was closed in both directions for a short while, causing major traffic delays. All lanes were reopened by 9.30am.
Long delays on M6 after death
All lanes of the M6 northbound have now been reopened after reports of a woman jumping from a bridge.
The woman was confirmed dead at the scene in the early hours of this morning.
There are still traffic issues on many roads around West Bromwich, Great Barr, Tipton, Dudley, Smethwick and Oldbury.
Long delays on M6 after death
Traffic headed northbound on the M6 northbound is at a standstill between junctions five and eight after two separate incidents.
Police have closed a strip of the motorway between junctions seven and eight after reports of a woman jumping from a bridge.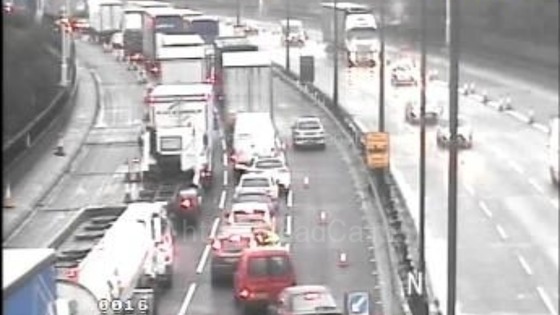 Emergency services were called to the scene shortly before 4.30am today. The road closure is expected to be in place until around 11am.
And the situation has been made worse by a crash further along the motorway. A car crashed with a lorry between junctions five and six around four hours later.
Drivers are advised to avoid the area.
Long delays on M6 after death
Police have urged drivers to avoid the M6 between junctions seven and eight due to delays of around 70 minutes.
Police were called shortly before 4.30am. A woman was pronounced dead at the scene.
Drivers are advised to avoid the M6 between junctions 7 and 8 if possible this morning.
Load more updates
Back to top