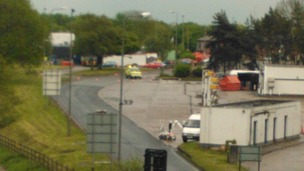 Police have apologised to motorists tonight after closing the M6 motorway during peak time for the Bank Holiday getaway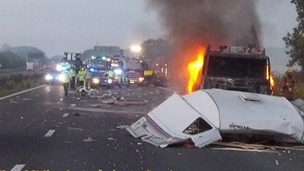 A man is in hospital after a lorry caught fire after being in collision with a car towing a caravan on the M6 overnight.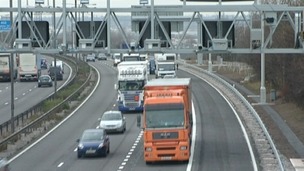 Work on the next phase of the multi-million pound project to turn the M6 in the West Midlands into a managed motorway starts today.
Live updates
Sheep found tied-up on M6
Motorway police were surprised this morning when they pulled over a van on a motorway and found three sheep inside.
Officers stopped the Astra van and an Audi A4 just after midnight on the M6 junction 5 and found three sheep tied-up with shoelaces inside the van.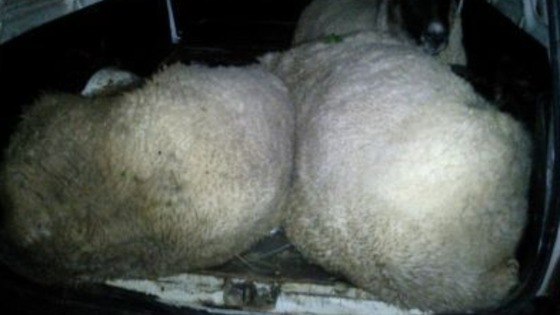 Seven men were arrested, two men aged 24 on suspicion of theft and five men aged 23,26,29 and 30 on suspicion of conspiring to steal.
Central Travel
Heavy traffic on M6 southbound around J10 A454 / B4464 (Wolverhampton / Walsall)
Advertisement
Weather updates
One lane is closed on the exit slip road at J9 A461 (Wednesbury), M6 southbound, due to a broken down vehicle.
One lane also closed on M6 northbound between J16 A500 (Stoke-On-Trent / Crewe) and J17 A534 (Sandbach / Crewe) due to an accident.
Weather updates
People travelling on the southbound carriageway of the M6 this afternoon were hit by long delays due to a "serious incident".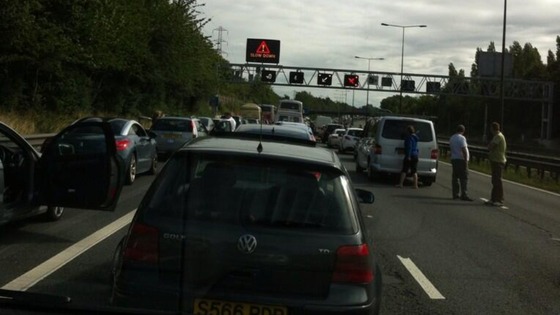 All lanes have now been reopened but delays are expected to continue until past 6pm tonight.
Weather updates
#M6 southbound between J11 and J10 all lanes are now open and delays are clearing
Weather updates
If travelling northbound on the M6 between J10 and 10a, please don't slow down to rubberneck. You are adding to the congestion.
Advertisement
Weather updates
Variable speed limits criticised
They were introduced to ease congestion around Birmingham, but there are claims tonight that the growing number of speed controls on motorways are causing confusion to drivers - and have become a distracting danger.
But the claims are strongly disputed. The Highways Agency say there's evidence that variable speed limits have brought a dramatic fall in accidents. Watch the full report.
Variable speed limits criticised
We've been asking drivers what they think to the managed motorways system used on the M42 and M6 near Birmingham where variable speed limits help to control traffic flow.
It's after they were criticised by a top motoring lawyer who branded them dangerous.
Variable speed limits criticised
The Highways Agency have told ITV Central they have "no idea" why a top motoring lawyer would claim that managed-motorways are unsafe.
Mr Loophole, as he's known, has criticised the use of variable speed limits on managed motorways has suggested that actually increasing speed limits would be safer for drivers.
We have no idea why such a claim would be made when a three-year safety report into M42 managed motorway scheme showed that since the scheme's opening in 2005 the total number of accidents reduced by 55.7 per cent and the severity of those that did occur also reduced with no fatalities reported. And, the system continues to perform well, not just on the M42 but also on stretches of the M1, M25, M6 and M62.

"Furthermore when we have spoken to people who use sections of managed motorway around Birmingham, they have said they welcome anything that makes their journeys easier and safer."
– Highways Agency Statement
Load more updates
Back to top