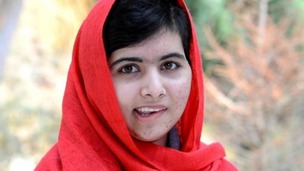 ITV News looks back at a phenomenal year for Malala Yousafzai on the first anniversary of her discharge from hospital.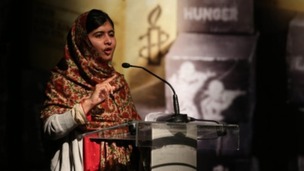 Schoolgirl, Malala Yousafzai, has had an historic week, which could be capped off by the Nobel Peace Prize.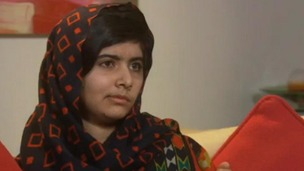 It is the first day of term in Swat Valley Pakistan and the girls in High School have much to be thankful for.
Live updates
Malala awarded EU prize
The Sakharov Prize, awarded to Pakistani teenager Malala Yousafzai, is an honour awarded by the European Parliament.
Set up in 1988, it is designed to honour "exceptional" people who show courage in defending human rights and freedom of expression.
Malala awarded EU prize
Teenage activist Malala Yousafzai has won the prestigious Sakharov Prize for Freedom of Thought, awarded by the European Parliament.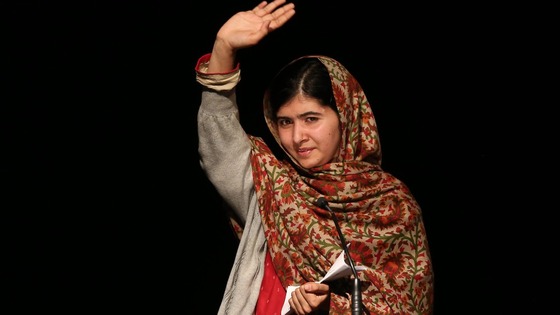 Advertisement
Malala attack anniversary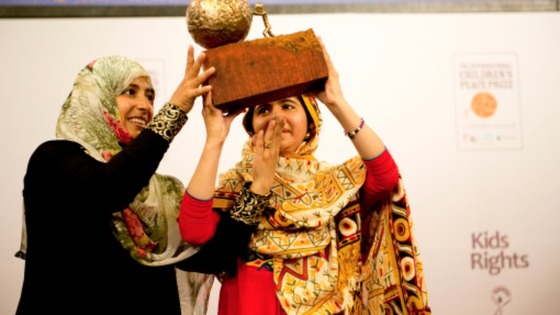 Today marks the first anniversary of the Taliban assassination attempt on teenage activist Malala Yousafzai in Pakistan.
The 16-year-old was shot in the head on a school bus in Pakistan after she started a campaign for girls' education.
Malala recovered in Birmingham, and has since won a legion of admirers as a symbol of world peace.
Malala invited to meet Queen
The Queen has invited the Pakistani schoolgirl who survived being shot by the Taliban to visit her in Buckingham Palace.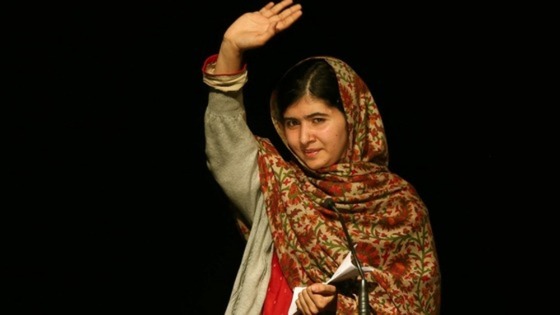 She was reportedly impressed by Malala Yousufzai's bravery and has taken a keen interest in her recovery at a Birmingham hospital.
She has been invited to a reception for Youth, Education and the Commonwealth, being hosted by the Queen and the Duke of Edinburgh on October 18.
The Queen even phoned Pakistan's high commissioner to the UK, Wajid Shamsul Hasan, to ask about her state of health, the Sunday Times reports.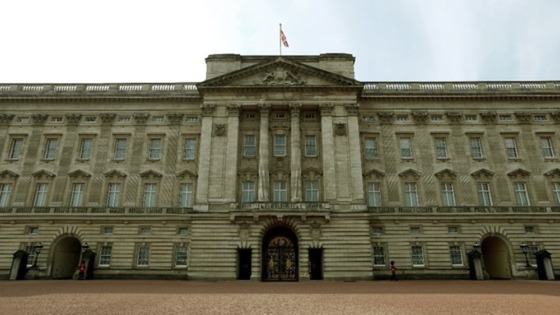 Malala's book, which includes her first full account of her attack almost exactly a year ago, is being published on Tuesday. A Palace spokeswoman said:
"We understand that Malala Yousafzai will be attending the Commonwealth Universities and Education Reception at Buckingham Palace."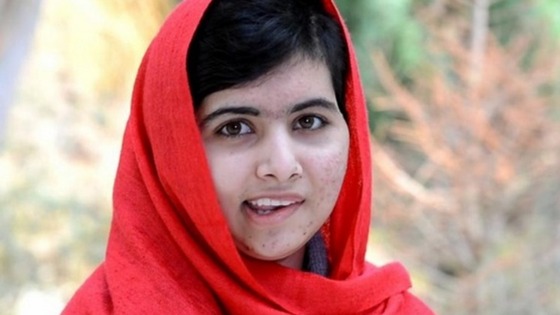 Malala Yousafzai, the teenager shot by the Taliban in Pakistan for defending women's rights, has been presented with an award for her work, set up in memory of a murdered journalist and human rights activist.
Called the Anna Politkovskaya Award, it honours her courage in speaking out on behalf of girls across the world.
It has previously been awarded to Marie Colvin who died covering the war in Syria.
Malala said: "[Anna Politkovskaya] spoke out about causes, which other people dared not speak about. She was brave and an inspiration. I am extremely proud to have been chosen to receive an award, which bears Anna's name and hope that I may be as brave as she was."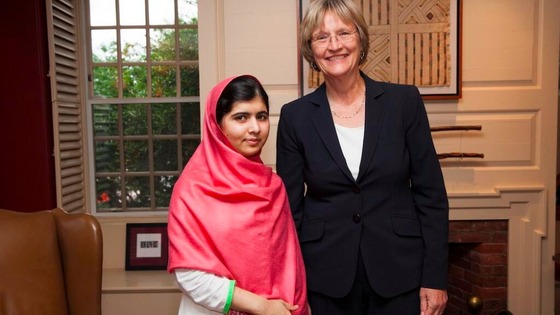 Malala Yousafzai, who was shot by the Taliban in Pakistan after campaigning for women's education, has accepted the 2013 Peter J. Gomes Humanitarian Award at Harvard University.
Malala, 16, was treated at Queen Elizabeth's Hospital in Birmingham after being shot in the head in October last year.
She now lives in Birmingham.
Advertisement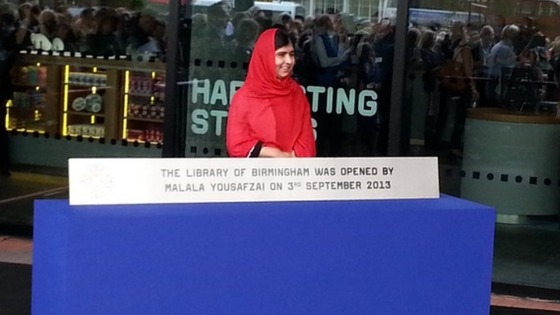 Malala Yousafzai has joined forces with former prime minister Gordon Brown to help launch a campaign to find 300,000 school places for Syrian children forced to flee to Lebanon.
They have joined up with the education charity A World at School to support a £320 million three-year plan to provide emergency education and food for displaced children in Lebanese schools.
16-year-old Malala now lives in Birmingham after she was shot by the Taliban for campaigning for girls' education rights in Pakistan.
Last week she opened the new Library of Birmingham.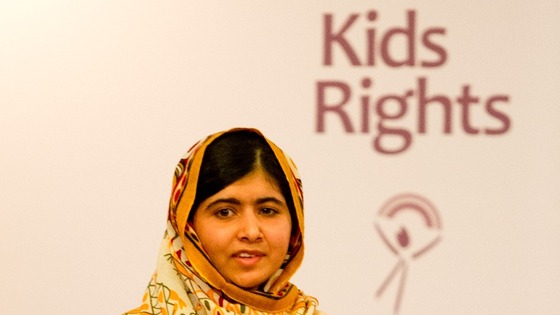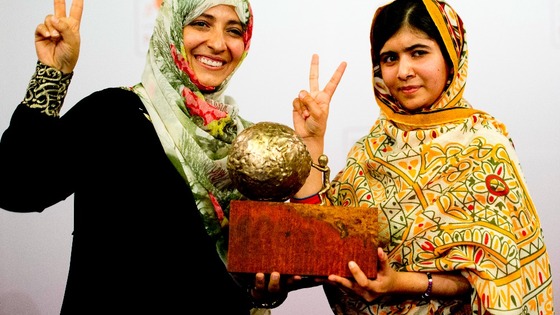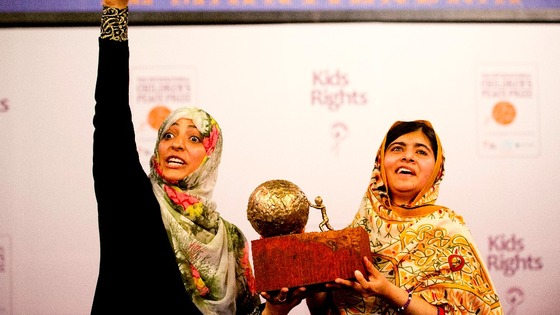 The teenager, who was shot by the Taliban in Pakistan and was treated in Birmingham, picked up the award at The Hague in the Netherlands. She campaigns for education for girls.
£189m Library of B'ham opens
Inspirational youngster Malala Yousafzai is officially opening the new Birmingham Library.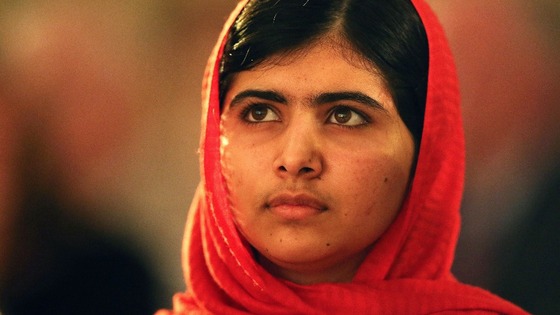 The Pakistani schoolgirl was treated at Birmingham Children's Hospital after an attempted assassination attempt by the Taliban, who shot her in the head for her work campaigning for education for girls in the country.
She has since become an ambassador for education, and in July she spoke to a UN conference calling for worldwide access to education.
Malala to open B'ham Library
The Library of Birmingham has announced that Malala Yousafzai will be the special guest at the official opening tomorrow.
The Pakistani teenager was shot by the Taliban for championing the right of girls to an education.
We're proud to announce that our special guest opener tomorrow will be Malala Yousafzai. http://t.co/2n33qZxnVV
Load more updates
Back to top