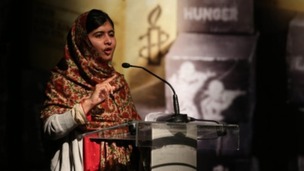 Schoolgirl, Malala Yousafzai, has had an historic week, which could be capped off by the Nobel Peace Prize.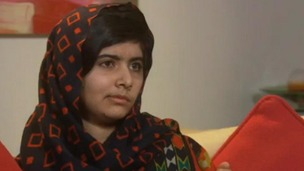 It is the first day of term in Swat Valley Pakistan and the girls in High School have much to be thankful for.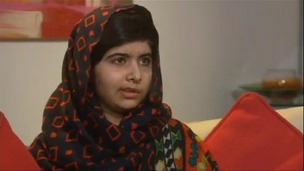 Speaking for the first time since her attack by the Taliban, schoolgirl Malala Yousafzai said she wants every child to be educated.
Live updates
£189m Library of B'ham opens
Inspirational youngster Malala Yousafzai is officially opening the new Birmingham Library.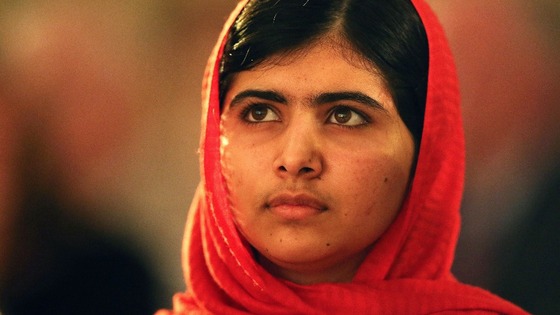 The Pakistani schoolgirl was treated at Birmingham Children's Hospital after an attempted assassination attempt by the Taliban, who shot her in the head for her work campaigning for education for girls in the country.
She has since become an ambassador for education, and in July she spoke to a UN conference calling for worldwide access to education.
Malala to open B'ham Library
The Library of Birmingham has announced that Malala Yousafzai will be the special guest at the official opening tomorrow.
The Pakistani teenager was shot by the Taliban for championing the right of girls to an education.
We're proud to announce that our special guest opener tomorrow will be Malala Yousafzai. http://t.co/2n33qZxnVV
Advertisement
A Pakistani teenager shot in the head by the Taliban will receive an International Peace Award today.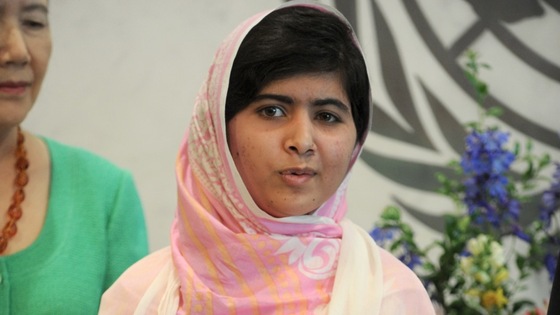 Malala Yousafzai was flown to Birmingham for treatment after she was attacked by gunmen last October. She was campaigning for girls to go to school without fear in parts of Pakistan where fundamentalists had once imposed strict Sharia law.
Today, she'll become the latest person to receive the Tipperary International Peace Award.
Others short-listed for the prize in 2012 included US Secretary of State, Hillary Clinton, and President of the Indian National Congress, Sonia Gandhi.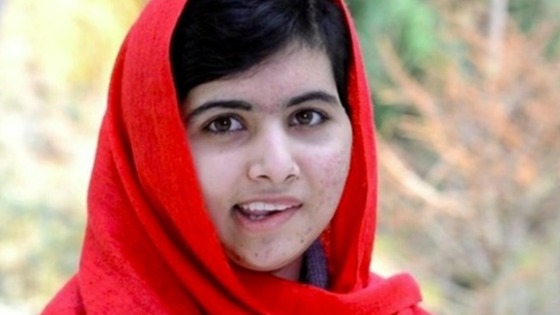 The Pakistani schoolgirl Malala Yousafzai, shot in the head by the Taliban, is calling for people to support her in her demands for universal education.
The 15-year-old, who now lives in Birmingham after her treatment in the city, has set up a petition to get 57 million out-of-school girls and boys into school.
Malala reunited with friend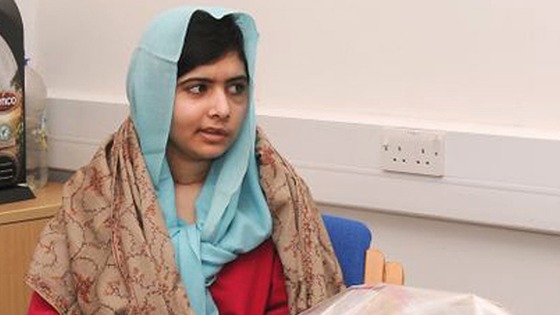 Malala Yousafzai, the Pakistani schoolgirl brought to the UK and treated in Birmingham after being shot in the head by the Taliban, features in a list of Time magazine's 100 most influential people in the world.
The 15-year-old has set up education charity the Malala Fund and is now a pupil at Edgbaston High School for Girls.
She appears on one of the issue's seven separate covers.
Time managing editor Rick Stengel said: "This year we are trying something new: seven cover portraits of Time 100 honorees who reflect the breadth and depth of our list, each one profiled inside- as is our tradition- by an equally luminary voice."
National
This is the text of the petition Malala Yousufzai and her father have signed:
Mourning the death of Shahnaz Nazli, a courageous teacher shot for wanting to ensure girls have the right to go to school, we call on the president and government of Pakistan to end the killings and violence that prevent girls' education and to ensure all girls can go to school.

We call for all girls and all teachers to be protected and given security to enable them to enjoy their basic right to be educated.
Advertisement
National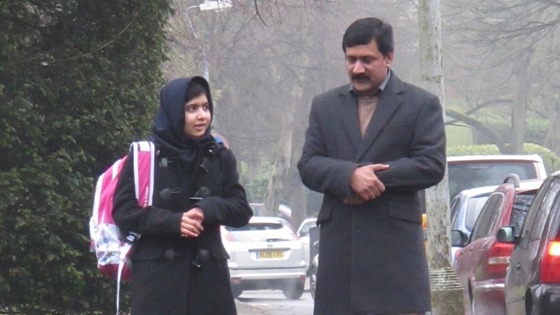 Malala Yousufzai and her father Ziauddin have become the first signatories of a petition calling for better protection for teachers and students in Pakistan.
The petition, addressed to the president of Pakistan, is in response to the killing of a teacher on her way to work at a girls' school in Pakistan's north-west tribal region on Tuesday.
The killing took place not far from where Malala herself was shot in the head as she returned from school in October 2012.
Malala reunited with friend
National
Malala Yousafzai said it is "the happiest moment" that she is returning to school following her attack.
She said, "I want to learn about politics, about social rights and about the law. I want to learn how to bring change in this world":
Malala reunited with friend
National
Malala Yousafzai has spent her first day at school since being attacked by the Taliban in October last year.
The 15-year-old was shot in the head for campaigning for girls' education
While making her way to Edgbaston High School for Girls in Birmingham, Malala told her father Ziauddin, "It is an honour for me and it's what I dreamed ... I'm on my way to my dream":
Malala reunited with friend
National
UN Special Envoy for Global Education Gordon Brown said today is a "great day" for Malala Yousafzai.
Mr Brown said in a statement:
This is a great day for Malala, for her family - and for the cause of education worldwide.

By her courage, Malala shows that nothing - not even bullets, intimidation or death threats - can stand in the way of the right of every girl to an education.

I wish Malala and her family well as her courageous recovery continues.
Load more updates
Back to top