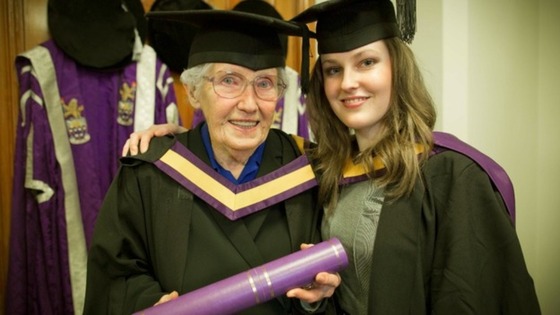 A 90 year-old Sutton Coldfield grandmother has finally graduated 70 years after gaining her degree.
Gene Hetherington earned a BA in Commerce in August 1943 but could not attend the ceremony at the University of Manchester due to her involvement in the war.
Following her studies she immediately went to work as an auditor in aircraft factories.
She finally graduated on the same day as her granddaughter, Rachel, 23, picked up her law degree in the same ceremony.
Mrs Hetherington described the ceremony at the university's historic Whitworth Hall as "wonderful", saying she was especially pleased to pick up the award alongside her granddaughter.