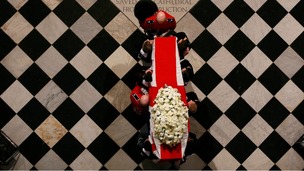 Baroness Thatcher was honoured with a ceremonial funeral at St Paul's Cathedral in the presence of the Queen and dignitaries.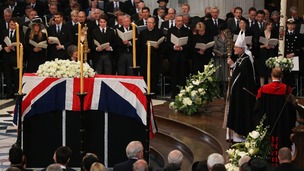 If there were protests, they certainly did not disrupt Baroness Thatcher's funeral nor sully what was indisputably a dignified farewell.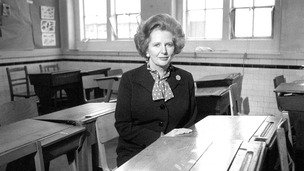 Margaret Thatcher attended a Grantham grammar school, it is said the school inspired her career.
Live updates
Thatcher document auction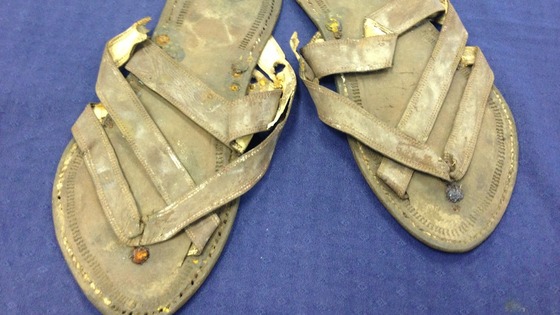 Sandals that once belonged to Mahatma Gandhi fetched £19,000 today at an auction in Shropshire.
Despite the sandals being auctioned off in 'poor condition', the footwear fetched more than expected at Mullock's Auctioneers in Church Stretton.
The sandal's guide price was £10,000 to £15,000.
Thatcher document auction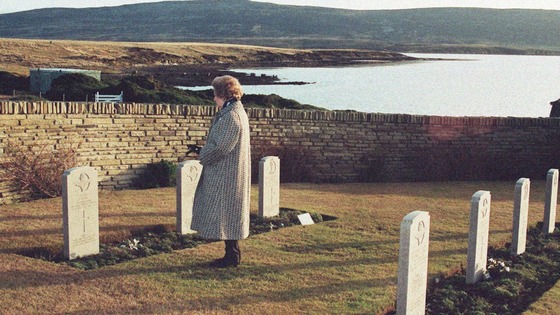 The original telex message signed by Margaret Thatcher to signify victory in the Falklands, has today fetched £5,500 at an auction in Church Stretton, Shropshire.
The document states: " The Falkland Islands are once more under the government desired by their inhabitants. God Save the Queen."
It was predicted to fetch between £10,000 and £15,000.
Advertisement
Thatcher document auction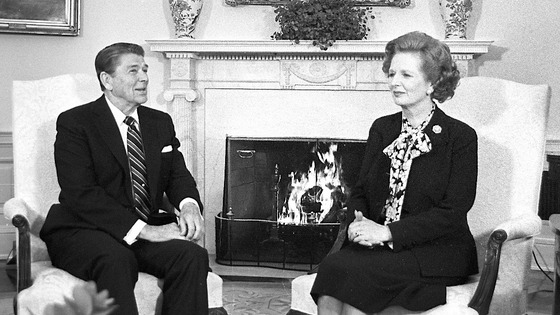 The original document sent and signed by Margaret Thatcher signalling the end of the Falklands War, is going under the hammer today in Shropshire.
The telex message from Major General Sir Jeremy Moore to London dated June 15 1982, is expected to fetch around £15,000.
Lady Thatcher's funeral cost
National
Baroness Thatcher's funeral cost the taxpayer an estimated £3.6 million - including £2 million "opportunity costs" for police who would have been on other duties on the day, Downing Street said today.
National
George Osborne has said that he had found the funeral of Baroness Thatcher an "overwhelming" occasion.
The Chancellor was caught on camera wiping away tears during the service last week at St Paul's Cathedral, said it had been "a very, very powerful and emotional" event.
Watch: George Osborne sheds tears at Thatcher's funeral
"I welled up a bit because I thought it was a very emotional and moving occasion and at times overwhelming," he told the BBC Radio 4 Today programme.
"I think it was a fitting tribute to someone's life and in a sense a great State occasion as well.
The combination of the sermon and the music and so on made for a very, very powerful and emotional moment."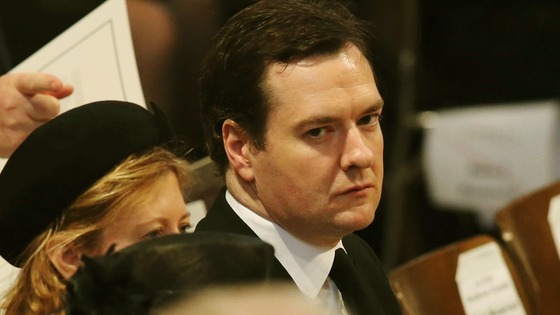 Mr Osborne appeared uncomfortable when presenter John Humphrys tried to press him on whether he was the sort of person who does weep occasionally.
"Well, I was caught on camera so I can't deny that it (happened)," he said.
"Occasionally I get a tear in my eye, sometimes just when I listen to the Today programme headlines, but on this occasion it was a much more moving moment."
Read more: Softer side of the Iron Lady revealed in biography
Lady Thatcher's funeral cost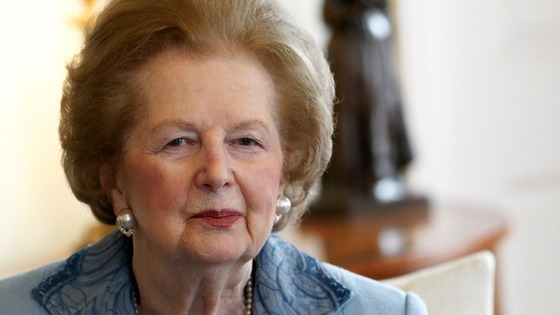 Margaret Thatcher's official biography will be published today. It reveals how the former Prime Minister plotted to defeat the coal miners from the day she took office.
The details are disclosed in Margaret Thatcher, The Authorised Biography - Volume One: Not For Turning, written by former Daily Telegraph editor Charles Moore.
Lady Thatcher died on April 8. She was born and raised in Grantham, Lincolnshire.
Advertisement
Lady Thatcher's funeral cost
Eighteen students from Warwick University's Conservative Association made the journey to London early this morning to pay their respects to a Prime Minister who had left power years before they were born.
Kate Fisher reports.
Grantham remembers Thatcher
Around 50 people gathered at Grantham Museum to watch today's funeral service for Margaret Thatcher.
Others watched the ceremony in the privacy of their own home.
At Baroness Thatcher's former school, lessons came to a halt so the class of 2013 could see their famous ex-pupil laid to rest.
Peter Bearne reports.
Lady Thatcher's funeral cost
In London today, streets were sealed off as thousands of people gathered to line the route to St Paul's Cathedral - Lady Thatcher's final journey from Westminster.
Our Political Correspondent, Alison Mackenzie, spent the morning with the crowds in the capital, including those who made the journey from the Midlands.
Lady Thatcher's funeral cost
Her controversial policies caused riots and divided the country.
At the funeral of Baroness Thatcher earlier today, the Bishop of London spoke of her 'storm of a life'.
Dignitaries from across the world and MPs from across the political divide were at the service to hear tributes for the grocer's daughter who was born in Grantham.
She rose through the ranks to become Britain's longest-serving, and only female Prime Minister.
Keith Wilkinson looks back on a historic day.
Load more updates
Back to top