Live updates
Central travel updates
If you're travelling between Nottm and Matlock this weekend, please check as we have engineering work amendments http://t.co/z40yitqybv
Mortar bomb found in Derbyshire
A bomb disposal team has been called to a car park in Matlock, Derbyshire, following the discovery of a mortar bomb.
Workers found the device in Cavendish Road at around 11:50 today whilst resurfacing the car park.
Officers have set up a 100 metre cordon around the area where the device was found.
Houses in the area have been evacuated.
Advertisement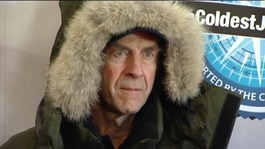 Steelworkers in Derbyshire are to play a key role in an expedition to Antarctica by Sir Ranulph Fiennes.
Read the full story
A court has heard that a police officer killed a newspaper seller in a "gratuitous act of aggression" while his "blood was up".
Pc Simon Harwood is accused of hitting Ian Tomlinson with a baton and pushing him to the ground as he prepared to walk away from a line of officers during the G20 protests in London in April 2009.
Mr Tomlinson, who was 47 and from Matlock in Derbyshire, collapsed and later died.
Harwood, from Carshalton in Surrey, maintains that he used reasonable force and denies manslaughter.
The trial at Southwark Crown Court continues.
Back to top