... at least 10 stacks of wood chip to be allowed to burn out under supervision, to avoid excessive smoke pollution from wetting them...
... burning stacks described as 'mini volcanoes' by crews on site.
Fire crews are still dealing with a fire at a recycling plant in Meriden in Warwickshire which broke out on Friday night.
The fire at Cornets End Lane, at A&A recycling Ltd, involved around 6000 tonnes of waste wood and chippings.
Two fire engines are still at the plant and water is being delivered as the fire is still not completely out.
Advertisement
Fire Control are still receiving calls to the large fire in Meriden. We still have a number of crews in attendance dealing with the incident
Meriden fire, crews still in attendance, smoke will be seen in the area, progress being made, further update mid morning.
Fire crews are damping down a blaze at a recycling plant in Meriden in Warwickshire which broke out on Friday night.
The fire at Cornets End Lane, at A&A recycling Ltd, involves around 6000 tonnes of waste wood and chippings.
Fire at Cornets End Lane, Meriden is at A&A recycling Ltd not LaFarge Tarmac as previously reported. Smoke will be in the area for some time
West Midlands Fire Service originally tweeted that the blaze was at the granite quarry next door to the recycling plant, but last night corrected the earlier error, after quarry operator LaFarge Tarmac issued a statement.
LaFarge Tarmac has this afternoon confirmed the fire reported to be at its quarry near Meriden in Warwickshire, was in fact at a neighbouring recycling plant.
Earlier today West Midlands Fire Service tweeted its crews had been dealing with a blaze involving a large pile of wood chipping at the quarry itself.
In a statement, a spokeswoman form LaFarge said:
Media coverage today has incorrectly stated that there was a fire overnight in Lafarge Tarmac's Meriden quarry in Warwickshire. The fire was in fact at an adjacent site. Lafarge Tarmac's site is unaffected. We are assisting the fire service who pumped water from our site to tackle the fire.
Currently dealing with a large fire at LaFarge Meriden involving wood chippings. In excess of 16 fire engines are in attendance
Around 80 firefighters have been dealing with a large blaze at a granite quarry in Meriden.
Sixteen fire engines were sent to bring the flames under control at the site owned by LaFarge Tarmac, which involved wood chippings and waste material.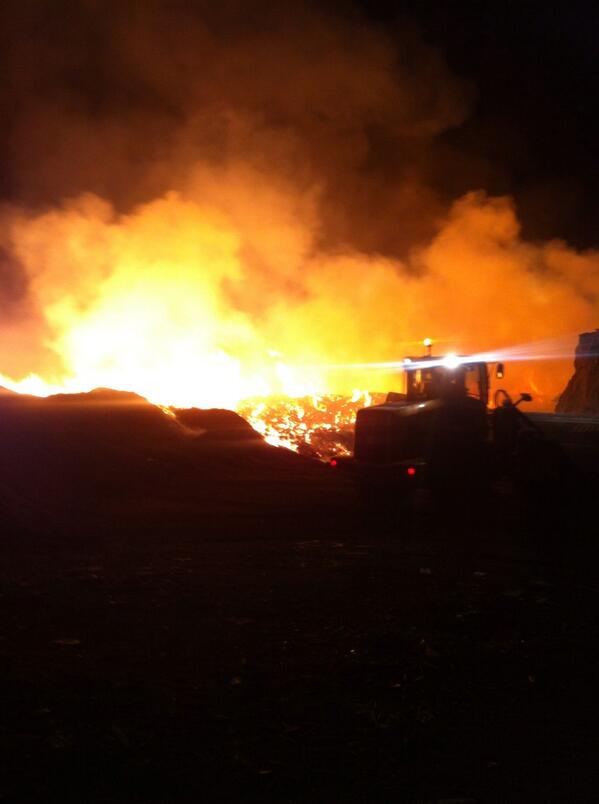 West Midlands Fire Service Area Commander Simon Shilton has been tweeting pictures throughout the night, including shots of aerial mapping tools crews have to help them tackle large fires of this kind.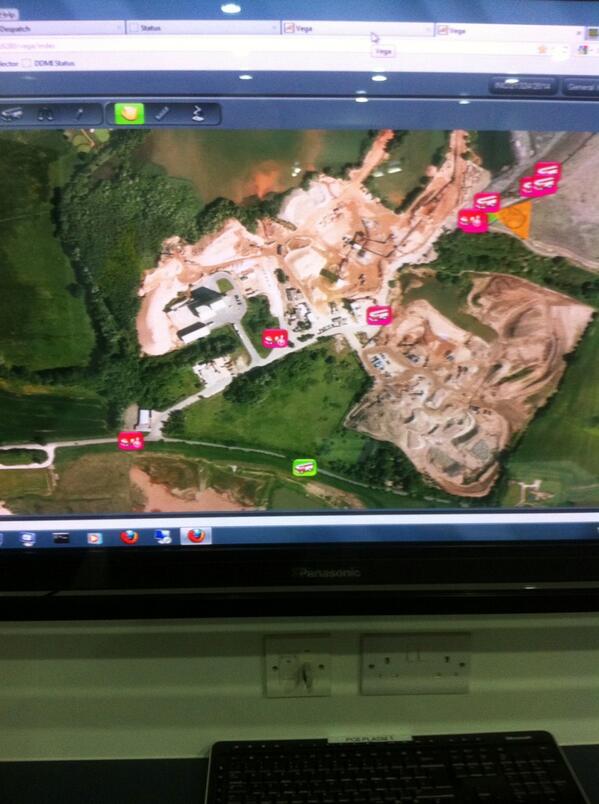 Residents in Meriden say the land occupied by travellers until April last year has now improved.
Read the full story ›
Advertisement
Protesters have gathered at a public inquiry into an appeal made by travellers in Meriden, near Solihull.
The travellers want to overturn a decision by Solihull Council to refuse them permission to develop land they own in Eaves Green Lane.
A 5-day public inquiry is expected to start today into a legal challenge by travellers who want to move back onto land in Meriden, near Solihull.
They want to return to land they own, which joins to land they illegally occupied for three years.
The travellers originally had their application for the land rejected by Solihull Council and are now appealing that decision.
A Meriden resident who helped support a protest camp for 1088 days was brought to tears today as it was dismantled following the eviction of the gypsies who occupied the land.
She told ITV News Central she was 'glad and sad at the same time'.
The Chairman of the protest group, Meriden RAID, said the village will 'remain united and the friendships and bonds will continue'.
A protest camp set up in opposition to gypsies residing in Meriden, Warwickshire, has been dismantled today after the last remaining travellers left the site on Saturday.
The group, Meriden RAID, was made up of local residents who stationed a 24/7 protest camp. Without planning permission, the council deemed both camps illegal.
Chairman of Meriden RAID, David McGrath, said the 'camp may be moved, but the campaign will continue.'
Load more updates