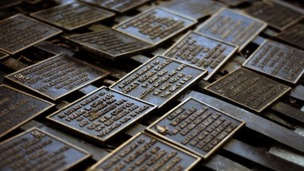 Tough new penalties on people who steal or sell metal from war memorials come into place today.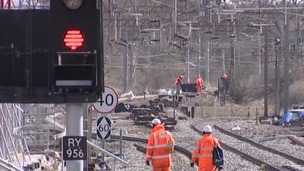 Five men have been jailed for a total of 11 years and 9 months for stealing £1.5 million of track and railway sleepers.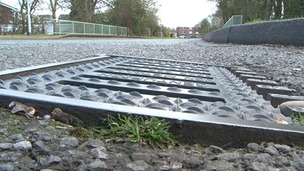 A man has appeared in court accused of stealing more than 600 metal drain covers in the Midlands, worth £155,000.
Live updates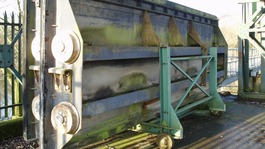 Four large sluice gates, weighing around nine tonnes in total, have been stolen in Derby.
Read the full story
In Other News...
Crimestoppers, a crime fighting charity, have released a film about the impact of metal theft.
By speaking to victims of crime, the charity hopes to encourage people to come forward with information which could lead to arrests.
Metal theft costs the UK economy around £770 million per year.
Crimestoppers metal thieves video, via YouTube.
Advertisement
Metal Theft Campaign
Police forces across the East Midlands are joining together to combat metal thefts. The problem costs local authorities hundreds of thousands of pounds every year.
In Nottinghamshire alone, there have been nearly two hundred thefts in the last month. But from today, anyone wishing to sell metal will have to carry identification so they can be traced.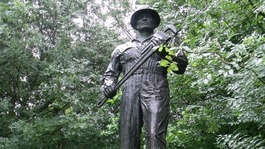 The 'Oil Patch Warrior' statue at Duke's Wood Nature Reserve has been damaged in an attempted metal theft.
Read the full story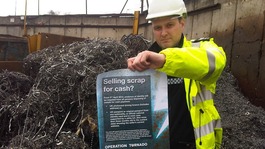 Metal Theft Fingerprinting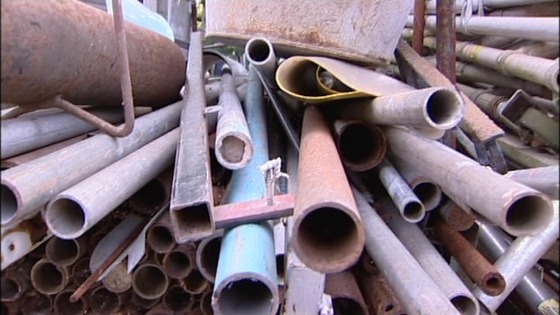 Plans to crack down on metal theft will see traders in Dudley being asked to supply fingerprints.
The system, a national first, will see scrap metal dealers across the area supplied with equipment to record the prints of customers.
The scheme has been pushed by officers at Dudley police.
Advertisement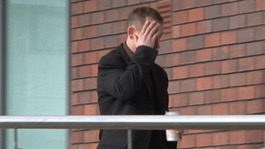 A man has appeared in court accused of stealing more than 600 metal drain covers from streets in Worcestershire and Warwickshire.
Read the full story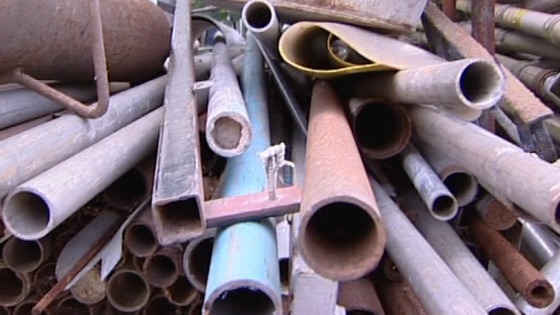 Twenty people have been arrested in the East Midlands as part of a crack down on metal theft.
Police say metal thieves use county borders to move stolen material and avoid detection.
A control room has been set up at Newark Police station to allow police forces to pool intelligence and resources.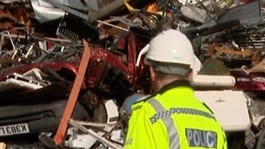 Crackdown by police across Northamptonshire will act as a deterrent to thieves.
Read the full story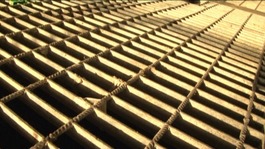 A regional 'one-stop-shop' in the fight against metal theft is being run out of a Nottinghamshire police station.
Read the full story
Load more updates
Back to top