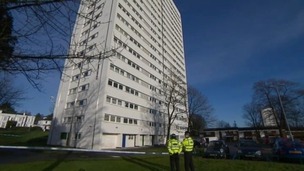 A 39-year-old man has been arrested on suspicion of murder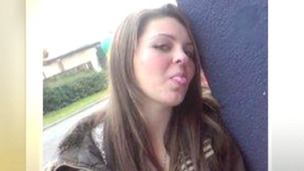 A man who hid his girlfriend's body under the floorboards of his lounge has been jailed for 17 years, after being found guilty of murder.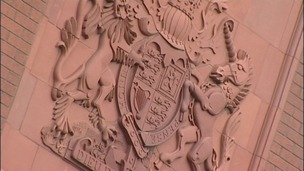 Stephen Devesey is alleged to have murdered 18-year-old Nicole Cartmell almost three weeks before her body was found at his terraced home.
Live updates
A judge told Nottingham Crown Court yesterday that the man found guilty of murdering 19-year-old Nathan Somers from Newark deliberately stabbed and killed him in a cowardly and despicable manner.
Jemelle Rodney, 28, from Mitcham was found guilty by the jury and was sentenced to life in prison. He was also told that he must serve a minimum of 20 years behind bars.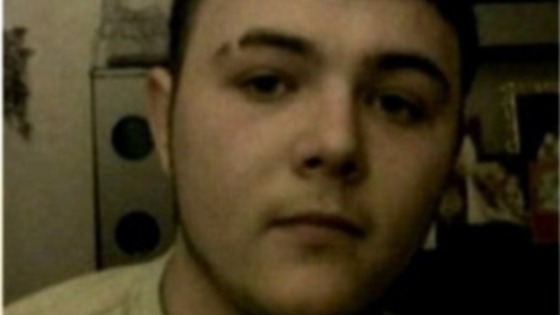 A fundraising event will be held this evening to raise money for the funeral of a Leicester football coach who was killed last month.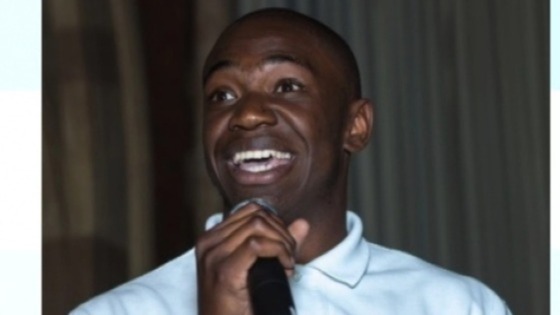 Antoin Akpom, who was 20, died after being stabbed on Kent street in the city on September 12. Two men have been charged with his murder.
The event, to be held at a nightclub on Leicester's Belvoir Street, will celebrate Antoin's life and feature some of his favourite songs.
Advertisement
Builders renovating a former police station in Nottinghamshire have found a forensic exhibit relating to an unsolved murder committed in the 1960s.
Police said bicycle handlebars found seven years after officers moved out of the building had already been eliminated from the murder inquiry.
Police confirmed the rusted handlebars were not being treated as the murder weapon in the cold case after no blood was found.
They also revealed details of the killing were not being released while officers worked to trace the victim's family.
Forensic tests in the 1960s eliminated the handlebars from the inquiry after no blood was found and as a result it was not forensically preserved.
– Police Spokesperson, Nottinghamshire Police
Body found in Coventry
Detectives investigating discovery of man's body in Coventry yesterday have confirmed that death is no longer being treated as suspicious.
Further enquiries into Coventry death resulted in officers confirming that no one else is being sought in connection with the incident.
The man's death, near to a Coventry tower block early on Saturday morning, will now be referred to coroner. Police thank public for help.
Body found in Coventry
Police are continuing to search for evidence into the death of a man in Coventry.
An area of grassland off Upper Spon Street has been cordoned off after a person discovered the body around 5am this morning on grass outside Spon Gate House flats.
The death of the man, who has yet been identified, is being treated as murder.
A post mortem will take place in due course to establish the cause of death.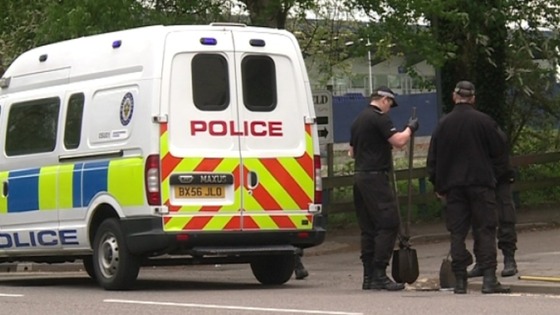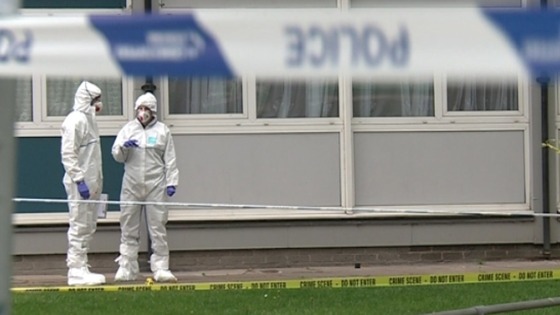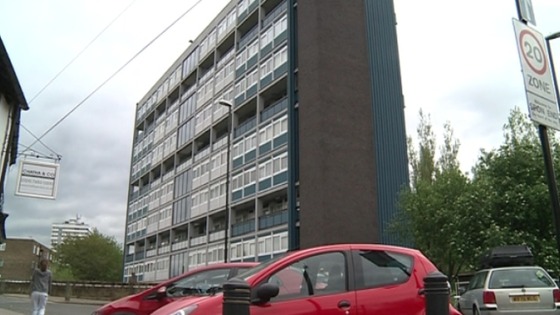 Body found in Coventry
Police have sealed off an area of grassland off Upper Spon Street in Coventry after a man's body was found this morning at 5am.
The death, outside Spon Gate House flats is being treated as murder. Forensic tests are taking place.
Advertisement
Pensioner murdered: man charged
Calendar
A fourth arrest has been made by police investigating the death of Kirkby-in-Ashfield man Colin Hall.
A 33-year-old local man was arrested in Kirkby-in-Ashfield at around 3pm yesterday.
He is currently being questioned at a local police station.
Police have until 9.15pm tonight to further question a 39-year-old man arrested on Friday, also in Kirkby-in-Ashfield.
Two other men, arrested in Hucknall in connection with the inquiry last Tuesday, were released without charge the next day.
Mr Hall died following an attack at his home in Cornerpin Drive, Kirkby-in-Ashfield, on the evening of Sunday 10 February.
Yesterday, police searched former colliery land off Park Lane, Kirkby-in-Ashfield as part of the inquiry.
Coventry murder: The latest
Two people are due to appear at Leamington Justice Centre today accused of the murder of a woman.
23-year-old Georgiana Stuparu was found dead at a flat in Coventry last Wednesday.
Coventry murder: The latest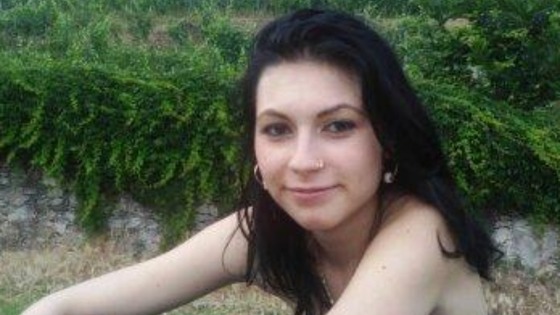 Detectives investigating the death of a Romanian woman in Coventry, have this afternoon charged two people with her murder.
Georgiana Stuparu, 23, also known as Yudha Marin, was found dead at a flat in Culworth Court, Coventry on January 30.
A 25-year old man and a 21-year old woman were arrested on Friday morning in connection with her death and this afternoon have been charged with murder.
Both will appear before Coventry Magistrates Court tomorrow morning.
Coventry Woman Murdered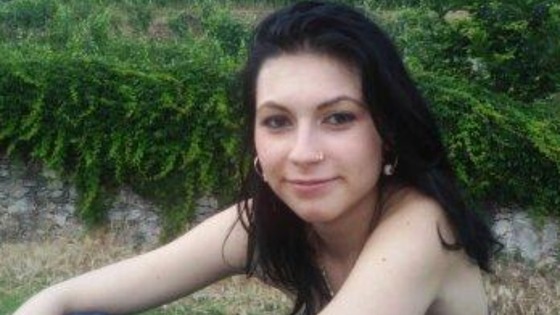 Detectives investigating the death of a woman found fatally stabbed in Coventry on Wednesday night have released a photograph and a name of the victim.
Police believe the woman to be Georgiana Stuparu, 23, a Romanian woman. Some people may have also know her as Yudha Marin.
Detectives are still questioning two people, a 25 year-old man and a 21-year old woman, who were arrested Friday morning, after being granted extra time to keep them in custody.
Georgiana's body was discovered inside a ground floor flat in Foleshill's Culworth Court at 11pm on Wednesday.
A post mortem examination has concluded the victim died from a stab wound to the abdomen.
Three men were initially arrested by police at the scene but two of those – aged 26 and 34 – were released without charge whilst a 23-year-old has been bailed pending further enquiries.
Load more updates
Back to top