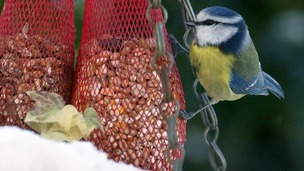 The RSPCA has guidance on helping out animals during the cold weather.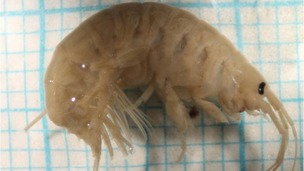 A relative of the so-called 'Killer Shrimp', has been found in Worcestershire. The seriousness of the invasion is not yet known.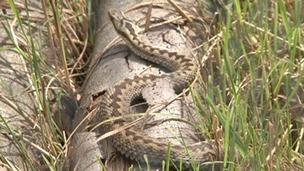 Britain's native snake the Adder has seen a severe decline - so much so that it's lead to the creation of a special breeding programme.
Live updates
Rare 'ghost' squirrel spotted
A ranger has told of staff's excitement after a rare albino squirrel set up home at a Warwickshire waterway.
The ghost-white squirrel has been spotted at Draycote Water, near Rugby, in recent weeks - and the ranger has finally managed to capture it on camera.
We've been all of a flutter since the ghostly white squirrel was spotted at Draycote Water.

Visitors were reporting sightings of the albino rodent, but as with spectres it was proving difficult to capture on camera.

Because of its white colouring it does standout against the autumnal colours here, but it moves so fast, photographing it was very difficult
Just before Halloween, we can't believe that this rare rodent has made Draycote Water its new haunt.

We hope that it will stay around for the half term holidays so that all of the local children can have a chance to see it.
– Thomas Crawford, ranger for Severn Trent Water
Rare 'ghost' squirrel spotted
A rare 'ghost' squirrel has made a Warwickshire waterway its new haunt.
Visitors to Draycote Water, near Rugby, have spotted flashes of white as the creature settles in to its new home less than two weeks before Halloween.
Until now, however, it has avoided being caught on camera.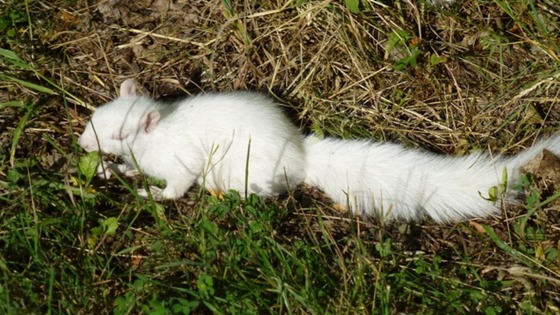 Severn Trent Water ranger Thomas Crawford finally managed to snap the squirrel as it hunted for food.
The albino grey squirrel is one of just 50 thought to be alive in the UK.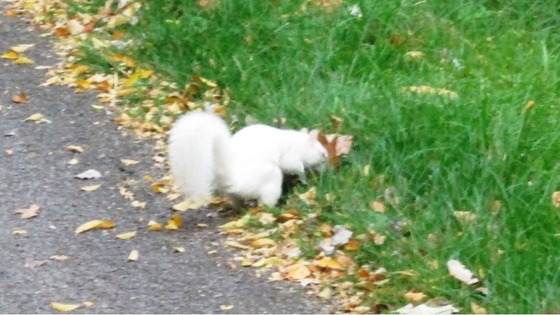 Advertisement
Swooping starlings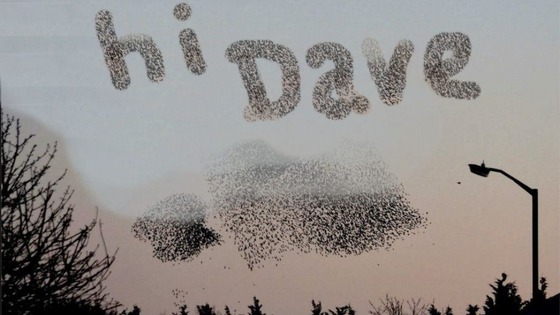 On ITV News Central we've recently broadcast a couple of pieces of viewer footage showing starlings gathering in formation at dusk in Leamington Spa.
One of the viewers was Dave Atkinson, and his friend has sent us this photograph today.
It looks like perhaps Dave's friend has been busy on his computer.
Swooping starlings
ITV News Central viewer Dave Atkinson, has captured on video a flock of starlings in Leamington Spa.
The natural 'black cloud' is considered by RSPB as 'are one of the UK's most incredible wildlife spectacles.'
Throughout the autumn and winter months, hundreds of thousands of starlings turn the sky black around the UK. The birds come together in huge clouds, wheeling, turning and swooping in unison.
The gathering and swooping of starlings is known as a 'murmuration'.
Starlings join forces for many reasons. Grouping together offers safety in numbers – predators such as falcons find it hard to target one bird amidst a hypnotising flock of thousands.
Starlings also gather to keep warm at night and to exchange information, such as good feeding areas.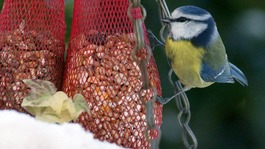 'Killer Shrimp' In Worcestershire?
A new eco-threat to our rivers and canals has been discovered by the Environment Agency. It's only a couple of millimetres long but it could damage miles of Midlands waterways.
It's a species of shrimp that destroys native creatures and plants - and breeds incredibly quickly. It's common in Europe but has never been found in this country - until last week.
Advertisement
'Killer Shrimp' In Worcestershire?
Ecologists search Birmingham and Worcester canal at Tibberton for newly-discovered Eastern European shrimp believed to be related to so-called 'Killer Shrimp'. The species could cause damage to the ecosystem of waterways.
'Killer Shrimp' In Worcestershire?
This new shrimp nicknamed Demon Shrimp is a relative of Killer Shrimp and it prefers muddy habitats. We haven't found it elsewhere as yet...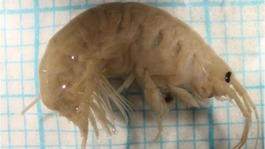 A relative of the so-called 'Killer Shrimp', has been found in Worcestershire. The seriousness of the invasion is not yet known.
Read the full story
'Killer Shrimp' In Worcestershire?
According to the Department for the Environment, Food and Rural Affairs (DEFRA), non-native invasive species can prey on, compete with and displace native wildlife. The can spread disease and block waterways. They can completely alter the balance of ecology in a water system.
Fish populations can alter, and they can block up waterways which mean boat users have to take different routes. The financial costs can run into millions of pounds.
Load more updates
Back to top