Nottinghamshire County Show: Sat 14th - Sun 15th May (Newark Showground, Nottinghamshire)
The 133rd Nottinghamshire County show takes place this weekend.
Organisers hope it'll be the biggest one yet celebrating the best of Nottinghamshire, from best produce and trade to livestock including the popular Sheep Show.
The show offers a variety of things to see and do including a music marquee, extreme sports, cookery demonstrations, a field gun display and urban free runners.
"There really will be something for everyone- it's the first year we have secured the free runners which is high octane entertainment, we're working on a new treasure trail for the children and many eclectic music performances to entertain the crowds."
– Jayne Olney, Show Manager
Supporters of a man who left Britain to go and fight the so-called Islamic State, are calling for all criminal proceedings against him to be dropped.
Aiden Aslin, from Newark in Nottinghamshire, flew out to Syria last year to go and fight alongside Kurdish forces.
He was arrested when he returned to the UK last month.
Today campaigners held a demonstration, demanding he face no further action.
Phil Brewster reports:
Advertisement
Supporters of a man who was arrested after returning from fighting against so-called Islamic State have been protesting over his arrest.
Read the full story ›
A demonstration will be staged later today by campaigners calling for the authorities to drop criminal proceedings against a man from Newark who fought against so-called Islamic State in Iraq and Syria.
22-year-old Aidan Aslin was fighting alongside Kurdish forces last year.
He was arrested upon his return to the UK in February, but campaigners are calling for him to be released from bail and to face no further action.
Nottinghamshire Police believe that a woman missing from Newark might be in Lincolnshire.
Molly Edge has not been seen since 12.10pm on 11 February 2016 in the area of Farndon Road, Newark. She was believed to be making a shopping trip to Newark Town Centre and also has contacts in the area of Cleethorpes, Lincolnshire.
Officers understand that Molly requires medication and are worried that she may not have this with her.
Molly is described as white and of medium build. She has very short shaved, mousy brown hair. She was last seen wearing a blue denim jacket, a grey jumper with motif 'BIRCOTES' written across the front, blue denim jeans and blue shoes.
The Conservatives are accused of failing to declare tens of thousands of pounds of spending during by-election campaigns including Newark.
Read the full story ›
Advertisement
Police are appealing for witnesses after a man had part of his ear bitten off in a pub in Newark.
Officers were called to the White Hart in Market Placein Newark, at about 2.30am on Sunday.
He also suffered an injury to his shoulder in the incident which happened on the pub's dancefloor.
He was taken to Lincoln County Hospital and has since been discharged.
Officers investigating the attack are urging anyone who saw anything to call 101.
The Carole Nash Classic Bike Guide Winter Classic: Saturday 9th - Sunday 10th January (Newark Showground, Newark)
Kickstarting the motorcycling year, the Carole Nash Classic Bike Guide Winter Classic returns for the fifth time. There'll be over a hundred trade stands at the Newark Showground for the two-day exhibition this weekend.
Visitors will get the chance to see displays of restored and maintained classic machines of various makes, models and eras.
For prices, times and more information visit: www.classicbikeshows.com/event/the-carole-nash-classic-bike-guide-winter-classic-2/
Crews have now left the scene of a factory fire in Nottinghamshire, after being called at around 2.30am this morning.
The building was completely destroyed in the fire.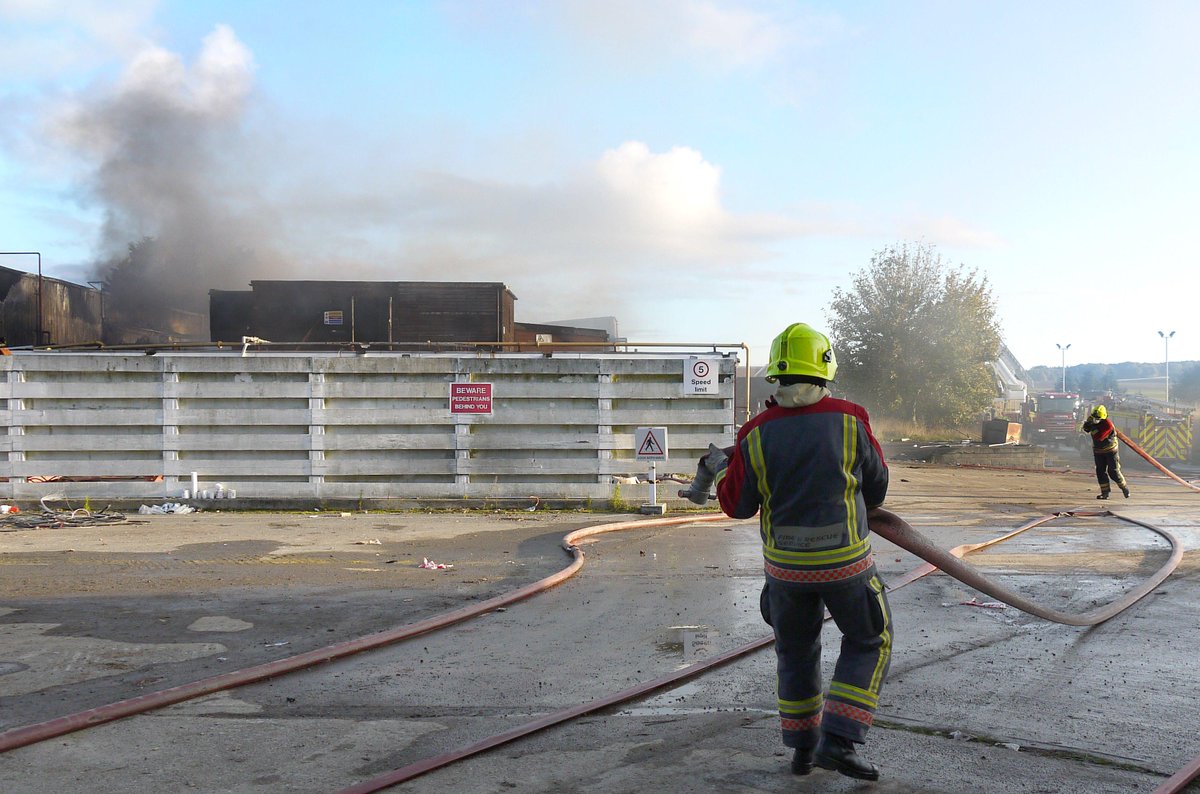 A fire at a disused factory in Bilsthorpe has been scaled down.
Nottinghamshire Fire and Rescue Service said three crews remain at the scene. Kirklington Road is still closed to traffic.
The fire at Bilsthorpe now scaled down, 3 crews remain on site, Kirklington Rd still closed to traffic
Crews are continuing to pour water onto a fire at a disused factory in Bilsthorpe almost 7 hours after it started http://t.co/spTEdQc7HV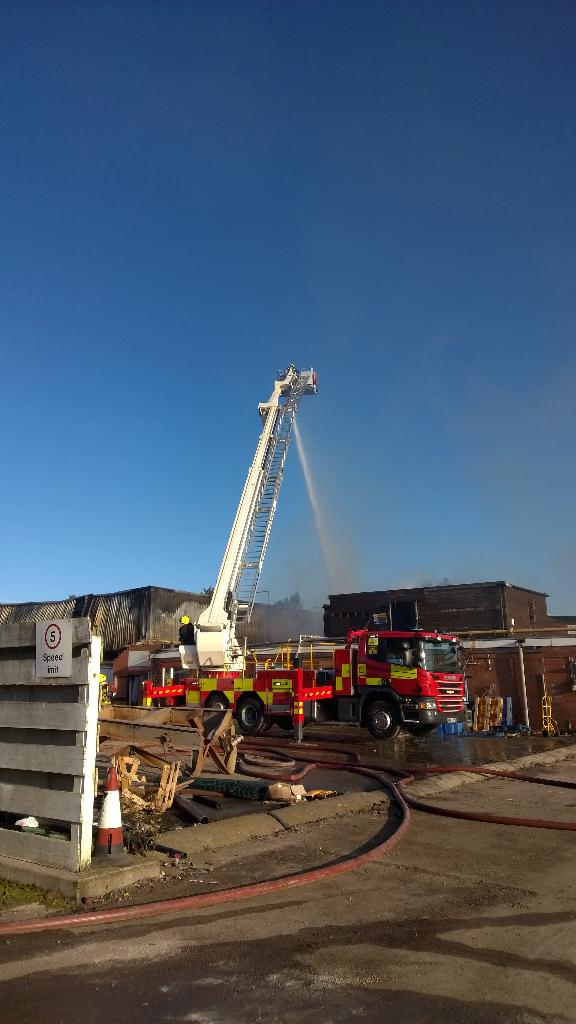 Load more updates