Northampton is to get nearly £70 million to fuel fresh development
The money is coming from a national fund to pay for big improvements. Much of it will go towards creating a new state of the art council HQ.
Click below to watch our report from Olivia Paterson
Five male drivers who took photographs as they drove past an accident on a Northamptonshire road have been punished by the courts.
The motorists all passed a van which had left the road on the eastbound carriageway of the A45 near Great Doddington on May 12.
As they travelled they other way, the five male drivers all took pictures of the scene on the opposite side.
At Northampton Magistrates Court last month, all five pleaded guilty to not being in control of their vehicles.
"I don't want drivers just to think about the consequences of being fined for their actions, I also want them to understand the majority of people see their behaviour as dangerous, illegal and disrespectful to victims and their families.

"We have prosecuted people for this kind of behaviour before and we are more than willing to do it again until this risky, voyeuristic fad passes."
– Inspector Jen Helm from Northamptonshire Police
The five drivers were aged between 30 and 57 years-old and included two from Northampton, one from Wellingborough, one from Rugby and one from West Yorkshire.
All of the drivers were caught in a five minute period by officers at the scene who took pictures of their behaviour.
Taking into account court costs and fines, the five men were all fined between £205 and £285 by magistrates. All of the drivers also had three points added to their licences.
Advertisement
Police say a 9-year-old boy was assaulted as he walked home from school through the park near Queen Eleanor Road at Wootton in Northampton.
A man threatened the boy and pushed him to the ground on Friday, 26 September just before 3.30pm.
Police say there would have been a lot of people around at the time of the incident and they'd like to hear from witnesses.
Daventry police in Northamptonshire are asking the public to help them identify graffiti tags after a local landmark was vandalised.
The Newnham Windmill - a grade-two listed building on Newnham Hill - was sprayed with graffiti between September 5 and 11.
Brickwork on the 19th century building has been defaced with a number of 'tags', including the word 'Neos'.
Officers hope someone may recognise the tags and help them to identify the people responsible.
Police believe this man may have been a key witness to a fight in Northampton town centre which left a 61-year-old fatally injured.
It is thought George Wedderburn, of Byfield Road, St James, was injured after intervening in the fight at Abington Square in the early hours of last Sunday.
He died six days later in hospital.
Police have released this image of a man they think may have tried to act as a peacemaker.
Officers would like him or anyone who knows him to contact them on 101.
Daniel Tero, 22, of Burleigh Road, Kingsthorpe Hollow, has been charged with assault.
He is due to appear at Northampton Crown Court on Wednesday September 3.
A man had an unknown liquid thrown in his face as he walked his dogs along a Northampton street.
The man was walking along St Leonards Road in Far Cotton at 11.25pm on Friday when two cars full of people shouting abuse at pedestrians passed him.
It was at that moment that the victim felt a liquid hit him in the face and an immediate stinging sensation.
He was left with a sore face, but no lasting injuries. It is not yet known what the liquid was.
It is believed the car which drove past the man was a dark N registration Rover.
Advertisement
A 61-year-old man who became involved in a fight in Northampton has died in hospital.
George Wedderburn of Byfield Road in St James, is believed to have intervened in a fight in Abington Square in the early hours of August 17.
After becoming involved, Mr Wedderburn sustained significant head injuries.
He was taken to Northampton General Hospital for treatment, but died on Saturday.
More than 40 hot air balloons from across the country have gathered in Northampton for the start of the town's balloon festival.
The popular event at Billing Aquadrome is celebrating its 25th anniversary.
At 6am today, the balloons took off for their first flight.
They will fly again at 6pm and the festival runs until Sunday.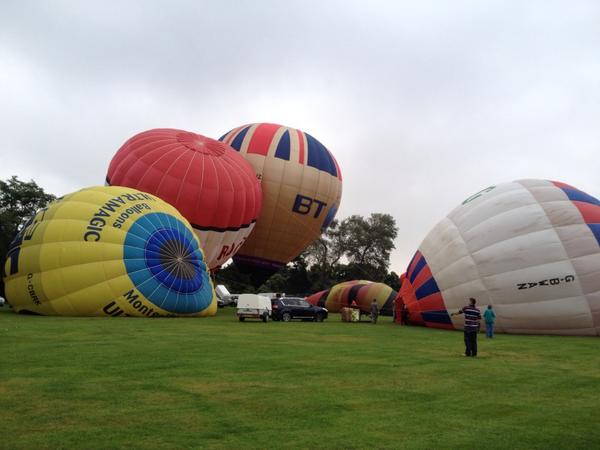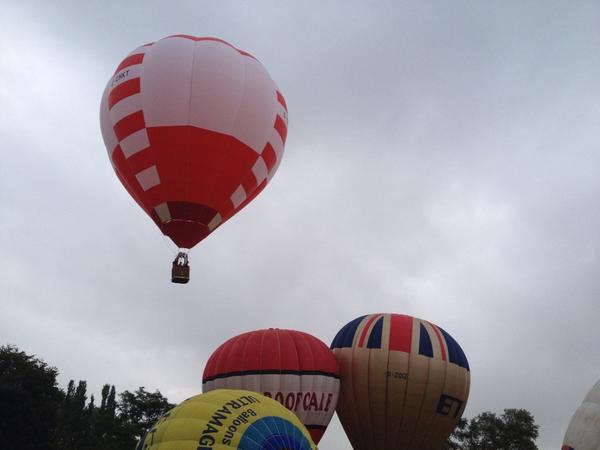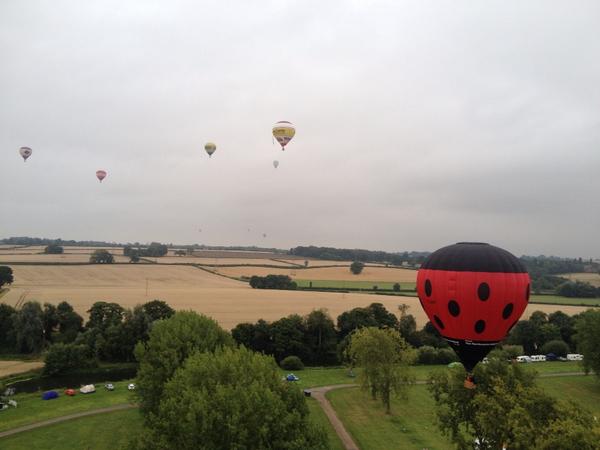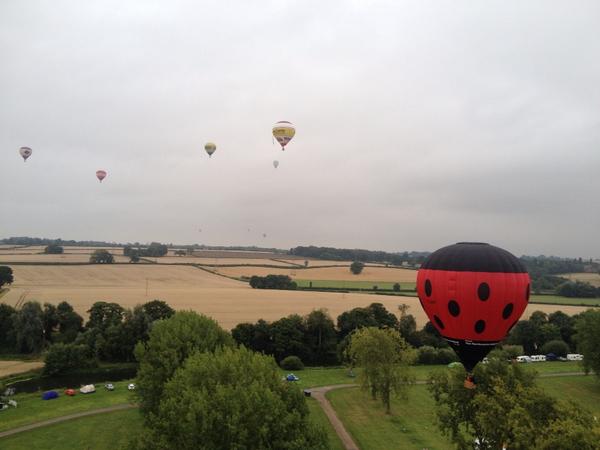 Load more updates