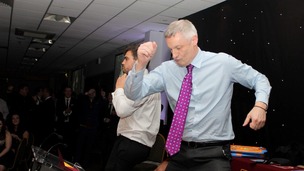 A university professor is facing critcism after downing wine, dancing and crowd-surfing at an awards ceremony.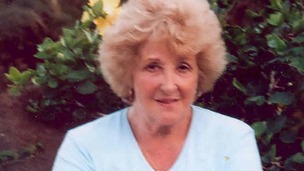 Inquest jury finds Mavis Clift from Northampton was 'unlawfully killed' following a fire started deliberately at her home.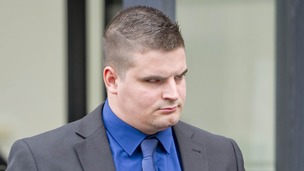 A report has found serious failings by health professionals who missed opportunities to save a baby girl killed by her father.
Live updates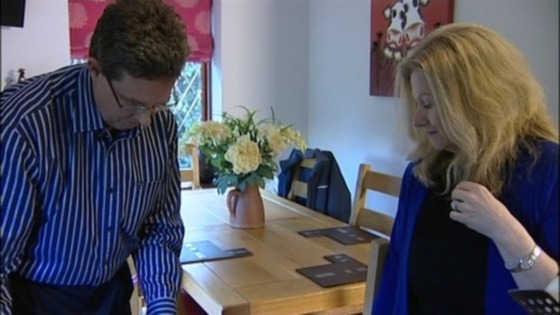 A couple from Northampton say they're frightened of being locked up in an American jail if they lose their battle against extradition to the US on fraud charges.
Paul and Sandra Dunham deny embezzling more than a million dollars in a work expenses fraud, but lost their appeal against extradition this week. The couple are currently appealing to the European Court of Human Rights.
If it fails, they will be extradited within 28 days and face up to two years in prison while awaiting their trial date.
Police updates
Homophobic leaflets have been delivered to a number of homes in Northampton, sparking a police investigation.
Some people living in the Semilong area reported having the leaflets posted through their doors yesterday.
Officers are now tracking down who printed and posted them. Witnesses or anyone with information is urged to call police on 101.
Advertisement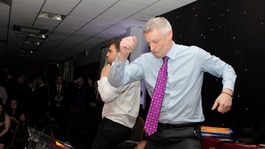 A university professor is facing critcism after downing wine, dancing and crowd-surfing at an awards ceremony.
Read the full story
Northampton General Hospital NHS Trust told to improve
The A&E department is one of the areas to be improved at the Northampton General Hospital NHS Trust, according to a report out today by the Care Quality Commission.
The Chief Inspector of Hospitals for CQC, Professor Sir Mike Richards, said:
While some services were delivered effectively at the trust, the issues at the A&E department, poor management, staff training, and equipment maintenance must be improved.
The trust appeared to have hard working staff but there were concerns surrounding the lack of mandatory training being completed which could affect the way care is delivered. It is essential that staff are being adequately supported and developed in their roles.
Northampton General Hospital NHS Trust told to improve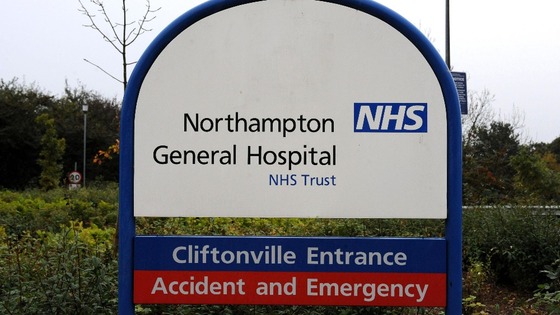 England's Chief Inspector of Hospitals has published his first report into the quality of care provided by the Northampton General Hospital NHS Trust.
The trust was inspected after changes introduced by the Quality Care Commission.
Despite some areas of good care, including caring and compassionate staff, others areas needed improving.
Northampton General Hospitals Trust was told it must take action in the following areas:
• Review and act on how children are treated in the A&E department, as dedicated staff and facilities were limited.
• Ensure medical equipment is adequately tested and maintained.
• Strengthen governance to ensure it functions consistently at all levels.
• Improve the service provided to patients who access the hospital as an emergency.
• Address the significant issue with bed availability at the trust due to delays in appropriate discharge.
• Improve compliance with both mandatory training and staff appraisals.
• Review how medication is dispensed to patients after they have been discharged from hospital.
Anglia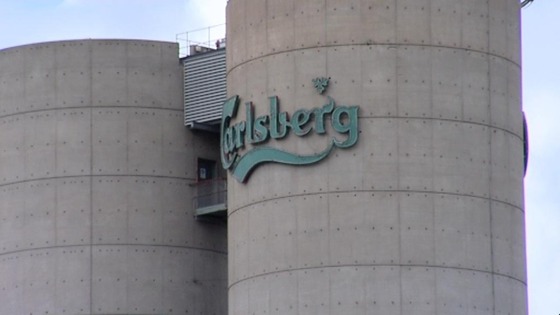 Brewery giant Carlsberg is planning to double the capacity of its national distribution warehouse in Northampton, creating fifty new jobs. The company want to move the warehouse from Swan Valley to a new site on the town's Brackmills industrial estate.
The scheme is subject to planning permission but if it gets the go ahead its hoped the move will be completed later next year. The Bridge Street brewery site will be unaffected.
Advertisement
Wellingborough MP calls for Rushden Lakes progress
Anglia
Wellingborough MP Peter Bone has called on the Prime Minister to speed up the decision on a £50 million retail development in Northamptonshire.
Last month the Government delayed the decision on whether or not to approve the Rushden Lakes development.
The proposals, which include shops and leisure facilities, have already been agreed by East Northamptonshire Council but the final decision rests with the Secretary of State for Communities and Local Government.
Speaking in the House of Commons, Peter Bone MP asked the Prime Minister:
"I've never known of a development that has so much public support. Could the Prime Minister use his best efforts to ensure that the outcome of the public inquiry is announced as soon as possible?"
In response, David Cameron said:
"I know my honourable friend campaigns vigorously for his constituents and for local businesses and for job-creating developments like this one.
"As I'm sure he is aware, I'm not able to get involved in specific planning decisions but I understand that a decision on this application will be made as soon as possible."
A scheme has begun to limit the sale of high strength alcohol in Northampton town centre.
Off-licences who sign up to the so-called 'Super Strength Campaign' will stop selling drinks like white cider which is often cheaper than soft drinks.
Retailers hope the initiative will reduce anti-social behaviour and provide a safer environment for customers.
Travel chaos on opening day of new bus station
Anglia
Northampton Borough Council and Northamptonshire County Council say they're doing their best to solve the problems with the new bus station.
"We have been working throughout the day at North Gate bus station to identify the issues that have caused today's traffic gridlock in Northampton and to resolve them.

"Things worked well during the rush hour today and so we need to find out why the traffic became gridlocked as the day wore on. Northampton Borough Council, Northamptonshire County Council and the bus companies have been on the scene trying to get things moving again and discover what the issues are as well as getting traffic moving as quickly as we can.
– Northampton Borough Council and Northamptonshire County Council
"We are looking at the traffic management plans as a matter of urgency to ensure that there is no repeat of the problems we have seen today.

"We knew that there would be teething problems as there are bound to be with any such major project and we acknowledge that these were major. We apologise to all the motorists and bus passengers who were caught up in the delays today and we thank them and acknowledge their concerns."
– Northampton Borough Council and Northamptonshire County Council
Travel chaos on opening day of new bus station
Anglia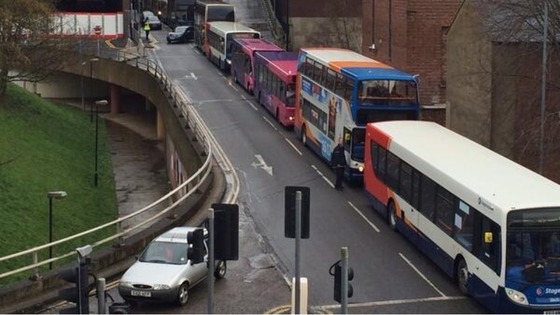 Northampton's new North Gate interchange is the £7 million replacement for the old Greyfriars bus station - often described as one of the country's ugliest buildings.
However, on the first working day of the new facility, there was travel chaos in the town centre as buses queued to access the site.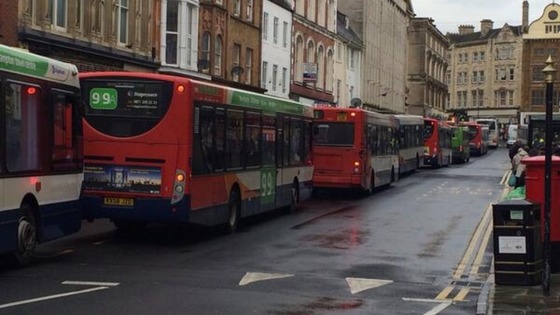 Delays of up to two hours were reported and police were called in an attempt to control traffic.
Read more: Northampton comes to a standstill on first working day of new bus station
Load more updates
Back to top