More than 40 hot air balloons from across the country have gathered in Northampton for the start of the town's balloon festival.
The popular event at Billing Aquadrome is celebrating its 25th anniversary.
At 6am today, the balloons took off for their first flight.
They will fly again at 6pm and the festival runs until Sunday.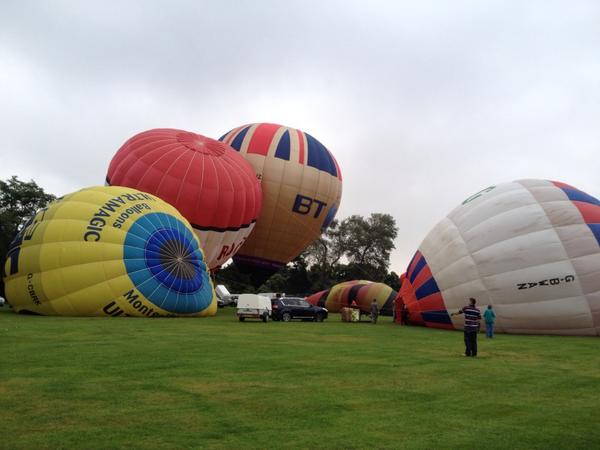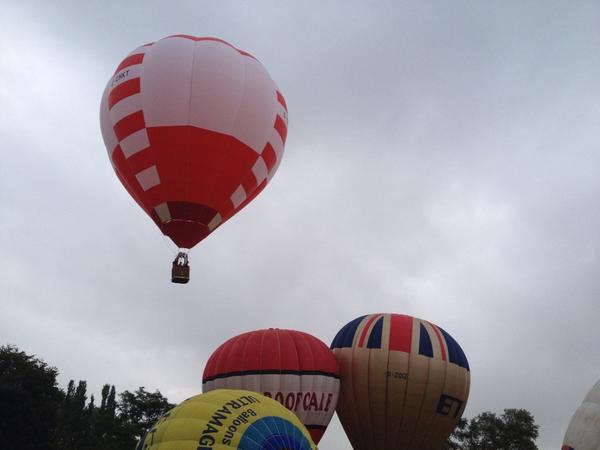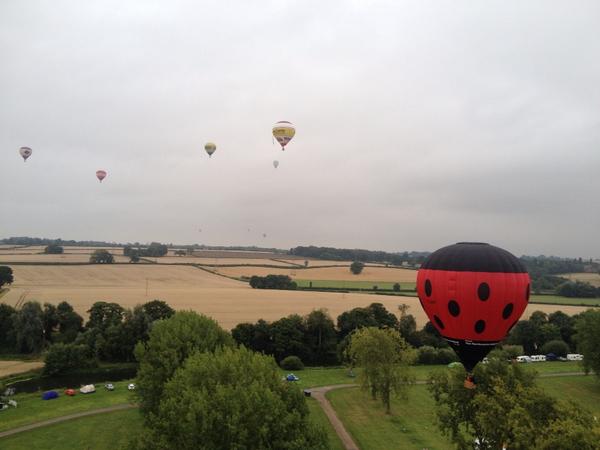 Advertisement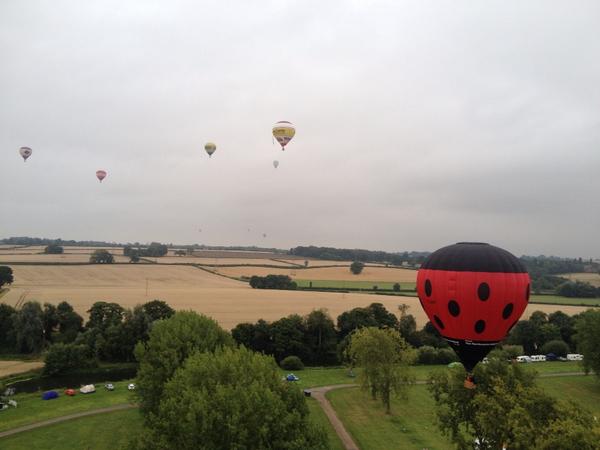 Organisers for the Northampton Balloon Festival will be hoping for good weather as today marks the beginning of the 25th event in the festival's history.
The three-day event will see 40 hot air balloons from around the UK floating across the skies of Northamptonshire.
Weather dependant, the balloons will be aiming to fly at both 6am and 6pm from Billing Aquadrome.
A family looking for a bone marrow donor for their seriously ill son will hand out a thousand spit-kits at the Northampton Balloon Festival
Read the full story ›
A thousand "spit kits" are set to be handed out in Northamptonshire this weekend as a family continues its bid to find a bone marrow donor for a seriously-ill toddler.
Joey Ziadi, from Northampton, was diagnosed in February with Diamond-Blackfan anaemia (DBA), a blood condition that affects only 800 people in the world.
So far a matching bone marrow donor is yet to be found - but a campaign being run by his family and the Anthony Nolan stem cell register has seen a boost in the number of people signing up as a potential donor since Joey's plight first hit the media.
On Saturday, mum Kaisha Morris, 35, is hoping to encourage a further 1,000 people to join the register at Northampton Balloon Festival, at Billing Aquadrome, by running a marquee at between 9am and 6pm.
She said most people did not realise how simply the process of donating was.
Advertisement
Shop managers in Northampton say they have lost up to 70% of trade because of recent roadworks along Derngate Road.
The county council says the works are needed to ease congestion and provide a more attractive entrance to the town.
Coventry City fans are to protest again tonight at the club's Capital One Cup match against Cardiff City, at the Sixfields Stadium in Northampton.
The Sky Blues Trust say they feel let down by the club's owners, and adding that supporters feel the club's return to Coventry is 'as far away as ever'.
Northampton Museum is to have its accreditation reviewed by the Arts Council after the sale of a 4,000 year old Egyptian statue.
Two weeks ago the Sekhemka statue was sold at auction for almost £16 million.
The museum now faces missing out on future grants and funding.
A family from Northampton are desperately trying to raise funds to bring their critically ill father home from the Philippines. 66 year old Peter Robinson is paralysed, and only able to blink, after suffering a massive stroke.
He does not have medical insurance, and his daughters say the hospital, near Manila, will not discharge him unless they pay bills of tens of thousands of pounds. They will need another £19,000 to fly him home.
Load more updates