A suspected burglar has been arrested after they were found stuck in a window.
It is understood the intruder was found trying to break into a property in Kettering on Saturday morning.
A tweet from the Northamptonshire Police's control room said:
First incident of the day, Burglar stuck in a window! 1 under arrest. #ProudToProtect
Food & Drink Festival: Sat 14th - Sun 15th May (Becket's Park, Northampton)
Locally produced food and drink from in and around Northamptonshire will be at the festival this weekend.
The Food Halls will feature a line up of British food, locally reared meats, artisan baking, mico brewing and also a real ale marquee. Visitors can also sit in on live cooking demonstrations at the festival's 'Chefs of Stage' area.
On Saturday chefs at the event include Levi Roots, Jean Christophe Novelli and Holly Bell. On Sunday Phil Vickery and Theo Randall will provide entertainment for visitors in the main food theatre.
On the smaller food roadshow stage there'll be cooking demonstrations by chefs from local eateries. There'll be entertainment from jazz and country bands at the event.
For prices, opening times and more information visit: www.northamptonfoodanddrinkfestival.co.uk
Advertisement
Northampton Town could be set to lose the man who guided them to a historic promotion.
Read the full story ›
Thousands of Northampton Town fans will line the streets this weekend to celebrate their team's promotion to League One.
Read the full story ›
One lane is blocked and there is very slow traffic due to an accident involving a car and a van on the M1 Southbound between J16 A45 / A4500 (Daventry) and J15A A43 / A5123 (Northampton Services / Towcester).
Lane three (of three) is blocked.
Teenage Northampton swimmer Ellie Robinson has qualified for the Rio Paralympics after setting a new British record at the Para-swimming trials.
14-year-old Robinson, who has a form of dwarfism, clocked 36.70 seconds in her S6 50m butterfly heats, before registering an even better time of 36.34 seconds in the final.
It means she easily achieved the qualification standard required to qualify for September's games in Brazil.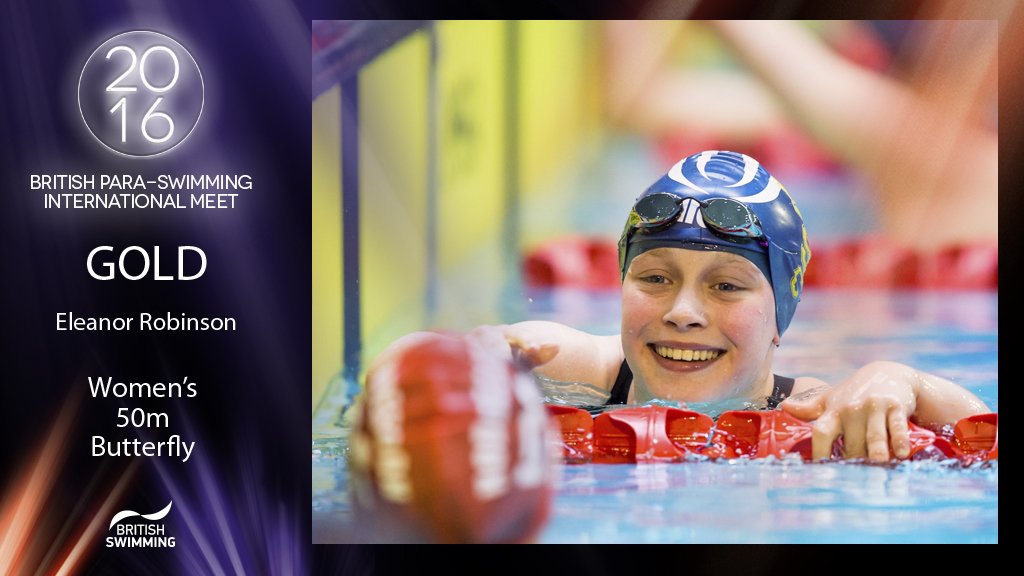 She will now be aiming for the world record of 36.05 which is held by Ukraine's Oksana Khrul.
Advertisement
The two bangs heard around Northampton and Brackley were caused by Typhoon jets which had been scrambled from an RAF base in Lincolnshire to identify an unresponsive aircraft.
Fire crews were mobilised following reports of the explosions and people posted on social media about feeling tremors just before 4pm this afternoon (Friday 8 April)
Northamptonshire Fire and Rescue said crews were mobilised to reports of the explosions - but it was later confirmed the noise was caused by "two jets flying over the area creating a sonic boom".
A Ministry of Defence spokesman said: "Quick reaction alert Typhoon aircraft were launched today from RAF Coningsby to identify an unresponsive civilian aircraft.
The sonic boom was caused by a military jet intercepting an unresponsive civilian aircraft.
An RAF spokesperson said: "Quick reaction alert Typhoon aircraft were launched today from RAF Coningsby to identify an unresponsive civilian aircraft.
"Communications were re-established and the aircraft has been safely escorted to Cardiff airport."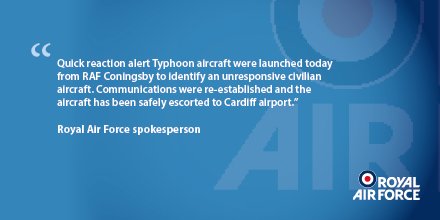 Jessica Buck describes hearing the sonic boom over Oxfordshire. She was working in Witney hen she heard a loud bang.
Load more updates