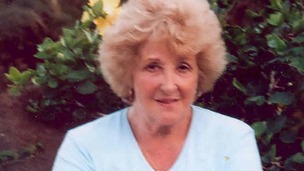 Inquest jury finds Mavis Clift from Northampton was 'unlawfully killed' following a fire started deliberately at her home.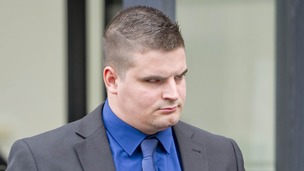 A report has found serious failings by health professionals who missed opportunities to save a baby girl killed by her father.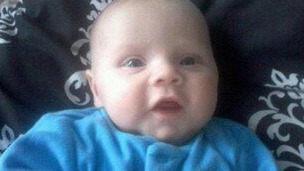 A serious case review into the death of an 8-week-old baby in Northampton has concluded little could have been done to prevent it.
Live updates
National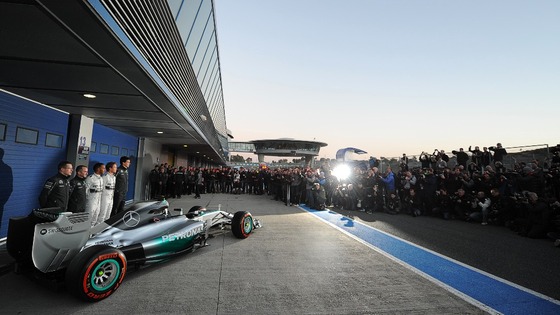 Northamptonshire-based F1 team Mercedes has unveiled its newest car at Jerez in Spain this morning.
The team are there for pre-season testing. The team has hailed the F1 W05 car as the first all new Mercedes to compete in Formula One since 1954.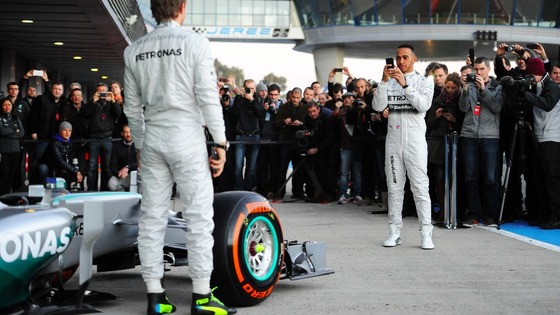 More details on the Mercedes website
Vigil for Northampton family killed in US
A mother and grandmother from Northampton are amongst five people killed after a shooting in Utah in the United States.
Kelly Boren's body was found along side that of her husband Joshua, their two young children and her mother Marie King. Police in Utah believe Joshua shot his family before turning the gun on himself.
Advertisement
Breakthrough in 80-year-old murder mystery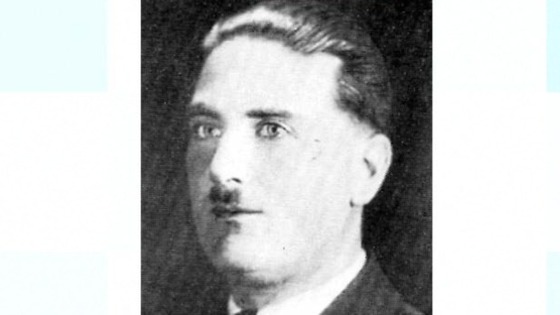 Scientists and police investigating a murder mystery dating back more than 80 years have made a breakthrough that could finally identify the victim.
Before now, nobody knew the identity of a Northampton man killed by Alfred Rouse.
But Northamptonshire Police and the University of Leicester have uncovered DNA which they hope will reveal his identity.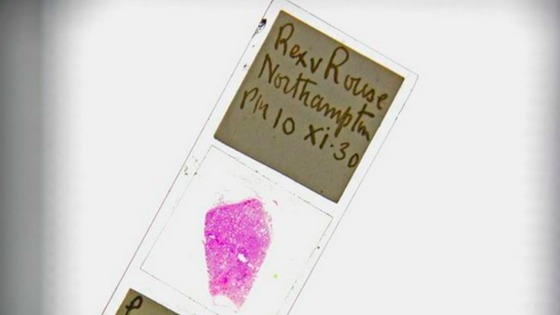 Alfred Rouse was convicted and hanged for killing a man in a car fire in 1930.
It's now known that a man called William Briggs left his home in London to go to a doctor's appointment around the time of the car fire - he was never seen again.
Scientists hope that the results of tests on the preserved tissue can be matched with DNA belonging to descendants of Mr Briggs.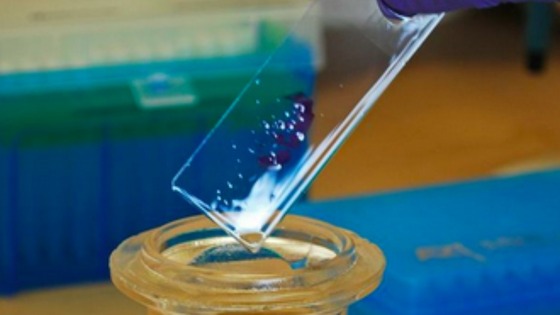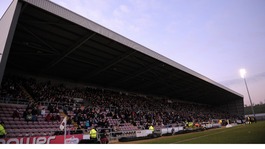 The Chairman of Northampton Town has said the search for their next manager is 'moving forward'.
Read the full story
Bosses at Northampton Town FC have spoken out to reassure fans following the sacking of manager Aidy Boothroyd at the weekend.
The club fired Boothroyd after Saturday's 4-1 defeat to Wycombe, which left them slumped at the bottom of League Two.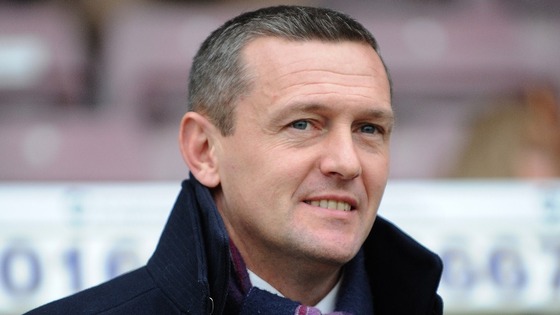 Assistant manager Andy King has been appointed caretaker manager in the interim, with the help of goalkeeping coach Tim Flowers.
The statement from the club reads:
Northampton Town Football Club would like to apologise that no comment has been made by the Chairman in the last few days but until a contractual settlement with Aidy Boothroyd is agreed, the legal advice he has received is to make no comment.
The club would like to assure supporters that a huge amount of work is going on behind the scenes to appoint our next manager, and that the entire Board of Directors are engaged in this process.
The Board has a huge amount of respect for Andy King and Tim Flowers and it is clear from the performance on Boxing Day, with a squad that has been decimated by injuries and loan recalls, that the players are behind them.
The Board would like to thank Andy and Tim for their work so far and will keep supporters updated when possible.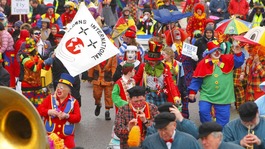 Britain's clowns fear they have been tarnished after police forces revealed incidents of people in costume scaring members of the public.
Read the full story
Advertisement
Major fire at Northampton restaurant
Anglia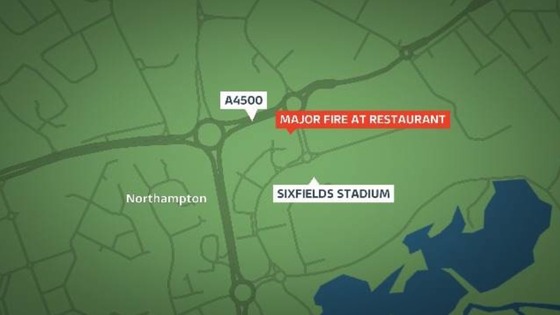 Firefighters are tackling a major blaze at a restaurant in Northampton town centre this morning.
The crews have been at the Red Hot World Buffet, near the Sixfields stadium, through the night.
No-one has been injured but the fire service expects to be there for several hours more.
A number of roads in the Walter Tull Way area are closed.
ITV Central Travel
A British soldier who survived a rogue attack in Afghanistan that left five of his comrades dead is facing a substantial jail term last night after he admitted killing his 19-month-old daughter upon his return to the UK.
Lance Corporal Liam Culverhouse from Northampton was shot six times in the face and hit in both arms and legs when a renegade Afghan policeman opened fire at a checkpoint in Helmand Province.
The 25-year-old only escaped with his life by playing dead while the rampaging gunman stood over him, but lost his right eye in the 2009 incident.
He was flown back to the UK for treatment but 18 months after returning home he attacked his seven-week-old daughter, Khloe Abrams, which resulted in her suffering severe injuries.
She was taken to hospital following the attack, in May 2011, which took place at the family home in Northampton, but never recovered and eventually died in a children's hospice in November last year.
Culverhouse, of Kingsthorpe, Northampton, pleaded guilty to causing or allowing the death of Khloe Abrams when he appeared at Nottingham Crown Court yesterday.
Khloe's mother, 25-year-old Clare Abrams, of Abington, Northampton, denied the offence, and walked free from court after prosecutors decided to offer no evidence.
War hero's miracle baby
Anglia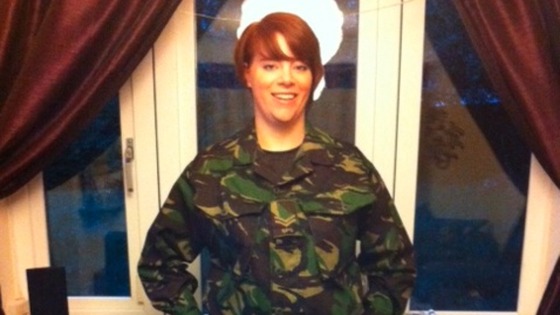 A war hero who was told she would not be able to conceive again after losing a leg and part of her pelvis while serving in Iraq is expecting her second child.
Corporal Hannah Campbell, from Northamptonshire, was serving with 19 Tank -Transporter Squadron in 2007 when an insurgent mortar hit the building she was guarding in Basra.
Doctors battled to save her shattered leg through 19 painful operations but in the end she needed a final operation to -remove it below the knee.
She was told by medics the chances of a brother or sister for her young daughter Milly were extremely slim.
But the 29-year-old has now been told she is pregnant with her second child, due in April.
Cpl Campbell told ITV Daybreak: "We're so excited now we just find ourselves looking at other people's babies and thinking I didn't have the chance to do all those nice things again."
Load more updates
Back to top