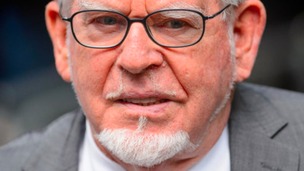 Sexual assault referral centres in the Midlands say that recent celebrity abuse convictions have prompted a rise in reports.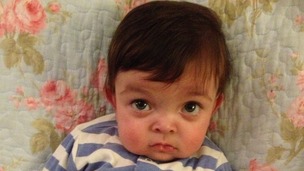 Kaisha Morris is appealing for help after her son Joey was diagnosed with a rare blood condition. He will need a bone marrow transplant.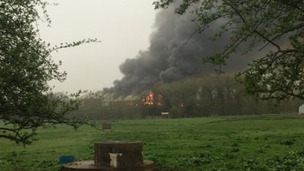 Northamptonshire Fire and Rescue Service is continuing to deal with a major fire at a recycling plant.
Live updates
£50m retail development approved for Northamptonshire
Anglia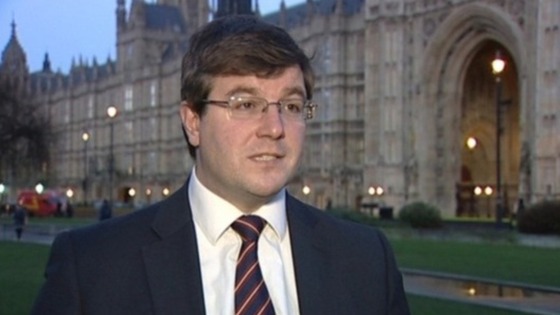 Corby MP Andy Sawford says that the decision to grant approval for a new £50 million retail development in Northamptonshire will be good news for the local economy.
Rushden Lakes was given the green light by the Secretary of State for Communities and Local Government, Eric Pickles, this morning.
"I am very pleased that Rushden lakes has finally been given the go-ahead," he said.
"This will provide a great boost to jobs and the economy in East Northamptonshire and I have strongly supported the development.
"After a year's delay I hope we can now get on with the development as soon as possible."
Read more: Peter Bone MP expresses delight at Rushden Lakes decision
Police pull over tractor on the M1
Anglia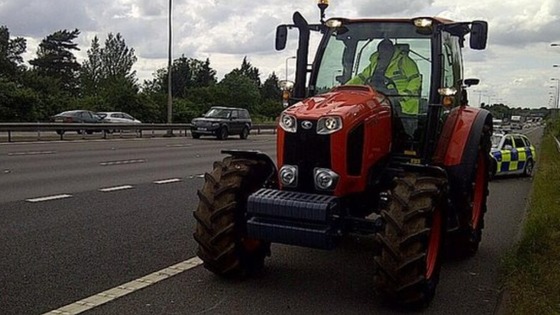 A tractor driver has been caught trundling down the M1 in Northamptonshire.
Officers stopped the vehicle on the southbound stretch of the motorway near Daventry following a phone call from a worried lorry driver.
It reached a top speed of 24 mph.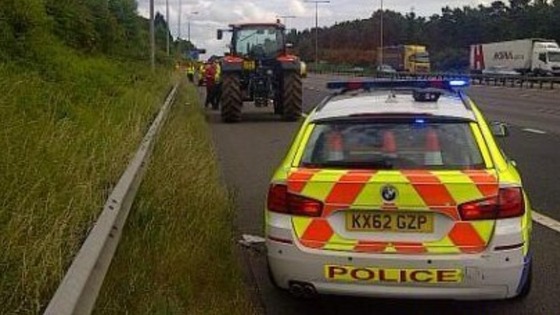 The driver was apparently led onto the motorway by his satellite navigation system.
Advertisement
£50m retail development approved for Northamptonshire
Anglia
Wellingborough MP Peter Bone has expressed his delight at the decision of the Secretary of State for Communities and Local Government, Eric Pickles, to give the green light to a new £50 million retail development in Northamptonshire.
Mr Bone has campaigned for the the Rushden Lakes development to be approved.
Around 2,000 new jobs could be generated.
The proposals include shops and leisure facilities, and had already been backed by East Northamptonshire Council.
However, the final call rested with Mr Pickles.
2000 new jobs, major retail outlets and superb new leisure facilities. Listening Campaign delivers! #RushdenLakes
Read more: MP calls for swift decision on Rushden Lakes development
£50m retail development approved for Northamptonshire
Anglia
Sec of State Eric Pickles gives go ahead to £50 million Rushden Lakes retail development
Children take 'walking bus' to school
Anglia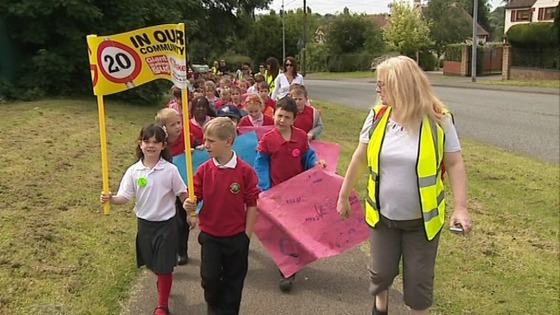 Over 5,000 children from across the region have been on a walking bus march this morning, in a campaign to make the streets safer.
It's part of an initiative by the charity Brake who want to lower the speed limit to 20mph in all residential areas.
The walk is also meant to teach children about road safety and encourage them to be more active.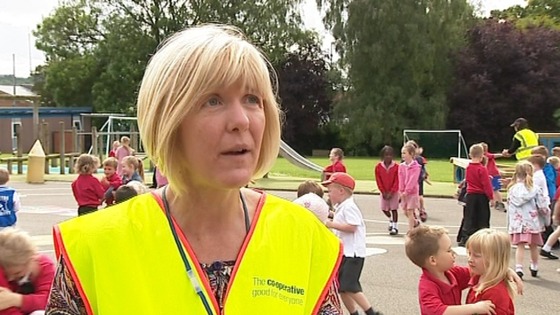 "What we're trying to do is encourage cars to slow down," Falconers Hill Junior School teacher Belinda Dugdale said.
"We're trying to tell people that twenty is plenty near our school, and to keep our community safe."
Northamptonshire couple's nightmare honeymoon
Anglia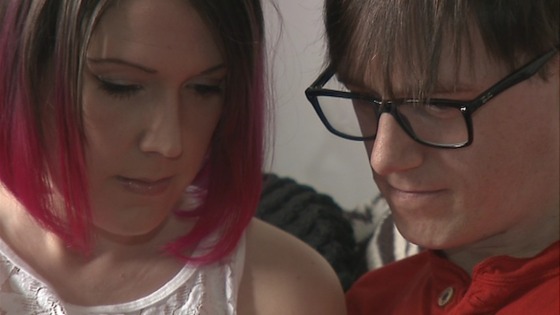 A couple from Northamptonshire are taking legal action against a travel company after their honeymoon was blighted by illness.
Xanta and Paul Watts from Kettering were staying at a resort on Koh Yao Noi Island in Thailand when Xanta became seriously ill with food poisoning and was hospitalised for a week.
She contracted Paratyphoid which is a disease caused by the Salmonella bacteria.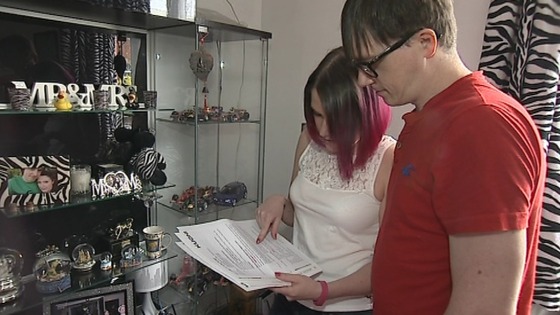 "I've never actually felt that ill in my life," Xanta Watts told ITV News Anglia.
"Some days I would just cry because I felt so disappointed that this had happened. I felt trapped because I was on a deserted island."
Advertisement
Police updates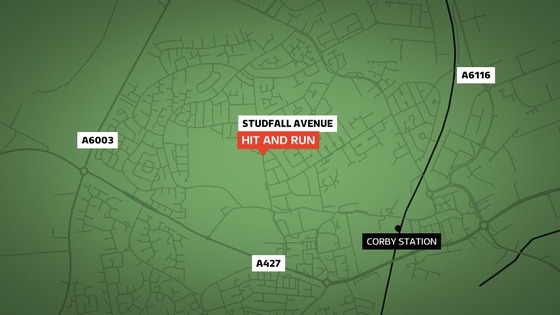 Police are appealing for help in tracing a car which might have been used in a hit and run incident which resulted in a man's death, in Corby in Northamptonshire.
A 23-year-old man was found in Studfall Avenue at 1am yesterday with serious injuries. He died later in hospital.
Police believe an Audi-type vehicle was involved and was seen driving dangerously in the area. They say it will have sustained damage.
Mother's appeal to help save son from rare blood condition
Anglia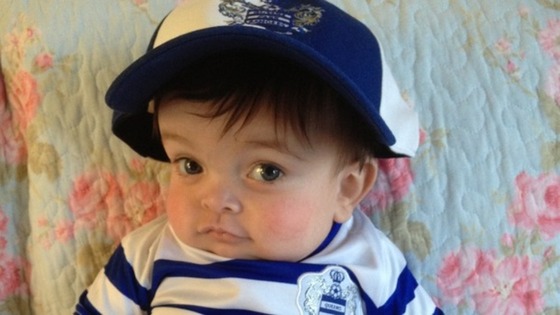 A blood cancer charity has welcomed a 943% increase in bone marrow donor applications following an appeal by a Northampton family.
The parents of nine-month-old Joey Ziadi launched a plea for people to join the Anthony Nolan register after their son was diagnosed with a rare blood disorder.
Joey is one of only 800 people in the world with Diamond Blackfan Anaemia. His best hope of a cure is a bone marrow transplant in a few years' time.
The family launched their appeal after discovering that Joey's four-year-old sister Isabella is not a match.
Anxiang Du murder appeal rejected
Anglia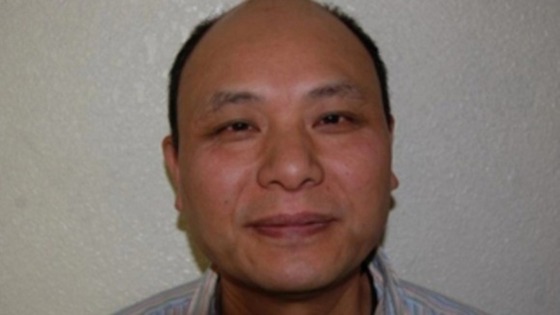 A businessman who went on the run after brutally killing a Northamptonshire family has been told he can't appeal against his prison sentence.
Last November, Anxiang Du was found guilty of murdering Jeff Ding, his wife Helen Chiu and their two daughters Xing and Alice.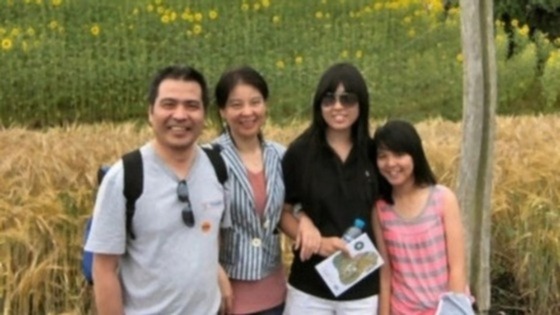 He was ordered to serve a minimum of 40 years behind bars.
The Court of Appeal today rejected Du's argument that the sentence was too harsh.
Read more: Anxiang Du was a "man on a mission" on the day he killed Ding family
Anxiang Du murder appeal rejected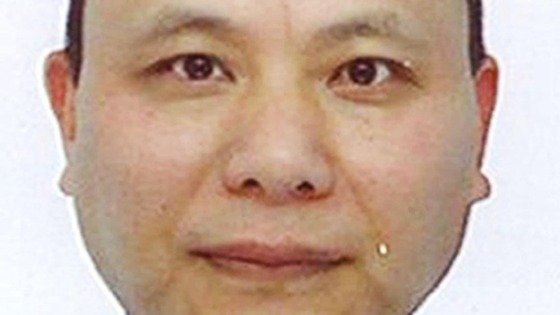 A businessman from Coventry who stabbed four members of the same family to death in Northampton is due to appeal his sentence.
Fifty-four-year-old Anxiang Du fatally stabbed university professor Jifeng 'Jeff' Ding, his wife Ge 'Helen' Chui and their daughters Xing 'Nancy', 18 and 12-year-old Alice, on April 29, 2011, on the day of the royal wedding.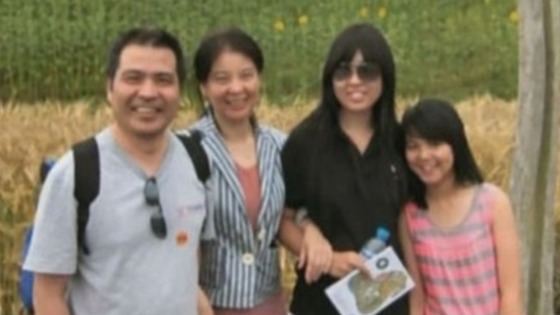 Du was sentenced to a minimum of 40 years in prison in November last year.
The trial heard that Du, from China, wanted revenge after a lengthy legal battle which left him with a bill of £88,000.
Read more: Police mishandled victim's 999 call allowing Du to flee
Load more updates
Back to top