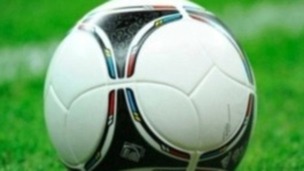 A look ahead to the big Midlands games in the Championship tonight.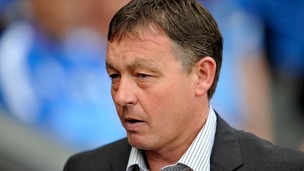 Full match report on last night's Forest v Reading game.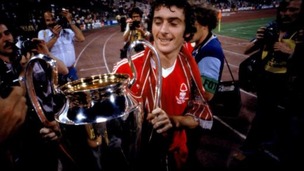 Ahead of this weekend's Champions League final live on ITV, we take a look at the success Midlands teams have had in the competition.
Live updates
Walsall have confirmed that assistant manager David Kelly has left the club to link up with Billy Davies at Nottingham Forest.
For Walsall fans it will be seen as a double blow, Kelly departing on the same day as record appearance holder Jimmy Walker confirmed he was leaving the club.
Davies back at Forest
It is a privilege and an honour to be back in charge of the Reds. As my new friend Fawaz says I have unfinished business here at Forest and am relishing this great opportunity to return Forest to its former glory.

My tenure at the City Ground was cut short last time and I can't wait to get my boots back on and training the lads. We have a great squad and I know I can get the best from them. Coming home to The Reds is a dream come true.
– Billy Davies, newly appointed nottingham forest manager
Advertisement
Davies back at Forest
Nottingham Forest say they're "delighted" to announce Billy Davies as their new manager.
I'm delighted to welcome Billy back to our Club and really look forward to working closely with him.
– Chairman Fawaz Al Hasawi

The Chairman said Billy has "unfinished business" with the Reds.

"In returning to the City Ground we believe his leadership will help us fulfil our ambition of making it to the Premier League."
Davies back at Forest
Nottinghamshire Forest has announced the appointment of Billy Davies as the Club's new manager.
Davies back at Forest
According to Press Association Sport, Nottingham Forest have reached an agreement with Billy Davies for his return as manager.
Davies and his representatives were in negotiations with Forest chairman Fawaz Al-Hasawi yesterday and the club are expected to make an announcement within the next 24 hours.
Billy Davies was dismissed by the Reds' old regime in June 2011.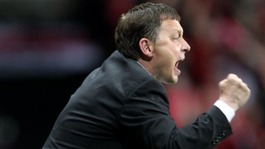 Billy Davies is now the favourite to take charge at Nottingham Forest after Alex McLeish walked out earlier this week.
Read the full story
Advertisement
Davies back at Forest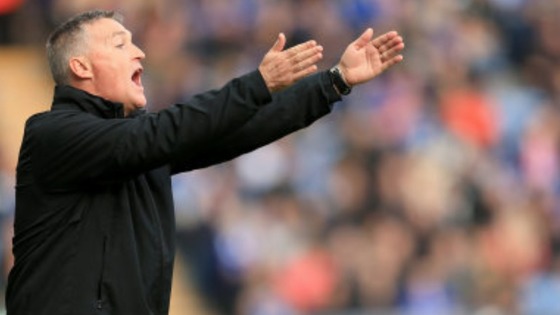 Nottingham Forest have confirmed that assistant manager Rob Kelly will take charge of the reds for Saturday's Championship meeting with Bristol City, following the departure of Alex McLeish.
Club chairman, Fawaz Al Hasawi, said: "I've spoken to Rob and he is happy to take charge of the team for the foreseeable future, starting with Saturday's game at Bristol City."
Peter Grant and Dr Ian McGuiness, who were appointed to the coaching staff by Alex McLeish, have also left their roles.
McLeish leaves Nott'm Forest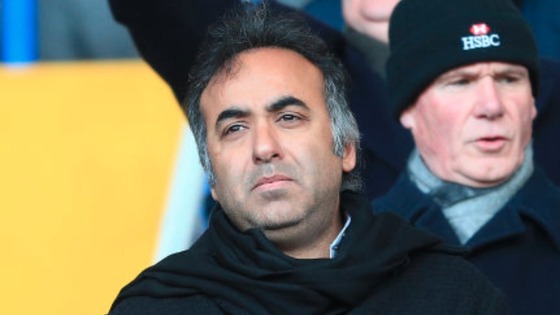 The owner of Nottingham Forest Fawaz Al Hasawi says running the club over the last 6 months has been harder than realised.
It follows the departure of Alex McLeish yesterday as manager.
He said:
"I cannot pretend that the last six months or so have been an easy time, either for myself and my family or the Club as a whole.
"We have had to make some difficult decisions and have had many issues to resolve.
"I know that many of our fans are frustrated. I want them to know that I share their frustrations but I remain as committed as ever to Nottingham Forest.
McLeish leaves Nott'm Forest
Alex McLeish has resigned as Nottingham Forest manager after just 40 days in charge.
In a statement he says he'd left the club by 'mutual consent'.
He leaves them 11th in the championship table and six points adrift of the play-off places ahead of their game against Bristol on Saturday. Fans have said they're not surprised by the move.
McLeish leaves Nott'm Forest
Nottingham Forest chairman Fawaz Al-Hasawi has said he is 'bitterly disappointed' by McLeish's departure from the club:
"I'm bitterly disappointed – as is Alex – that it has not worked out as we had hoped when he became our manager and I would like to put on record my thanks for his services to the Club and wish him every success in the future."
– FAWAZ AL-HASAWI
Load more updates
Back to top