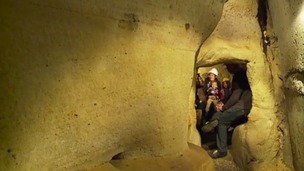 Nottingham's 'City of Caves' is celebrating 10 years of being open to the public this week.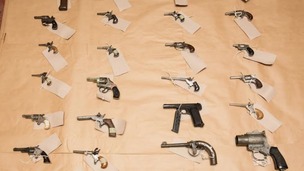 Police in Nottinghamshire have hailed their recent gun amnesty a success. Dozens of illegal weapons and ammunition have been handed in.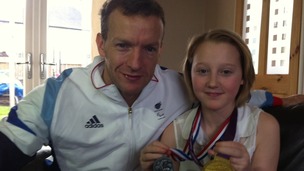 Elly, who has a rare form of bone cancer, was given tickets for a dream trip to Florida to swim with dolphins.
Live updates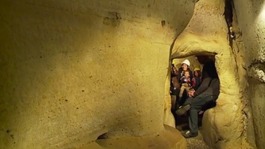 Nottingham's 'City of Caves' is celebrating 10 years of being open to the public this week.
Read the full story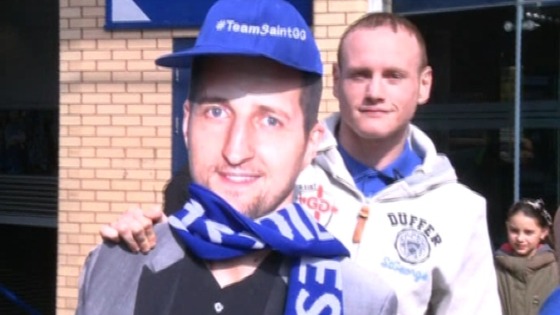 The Nottingham boxer, Carl Froch, has been taunted by his world title rival, George Groves, at a press conference in London, as Groves decorated a cardboard cut-out of Froch with a Chelsea FC scarf.
Froch, a Nottingham Forest supporter, faces Groves for the second time on May 31 at Wembley Stadium, after he won their first fight after a controversial ninth round stoppage.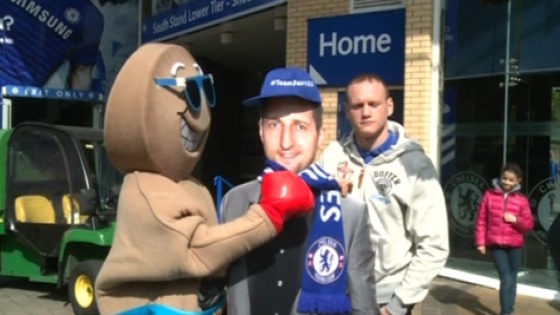 Read more: Froch pushes groves as tempers run high at Wembley press conference
Advertisement
Midlands marks St George's Day
Hundreds have shown up to take part in this year's St George's Day celebrations in Nottingham.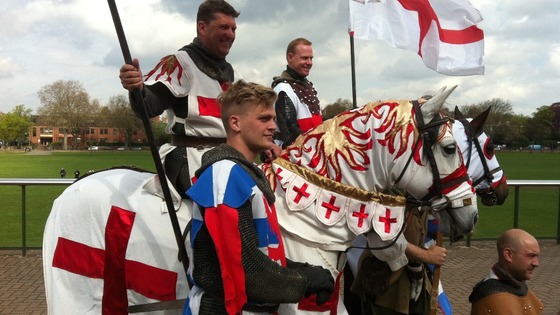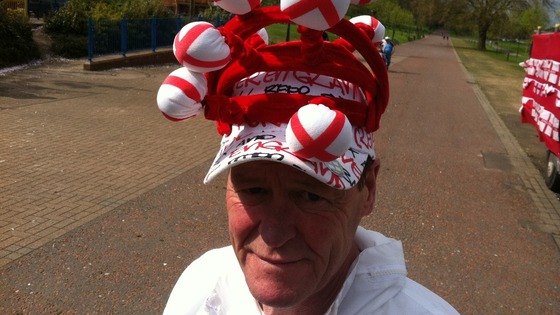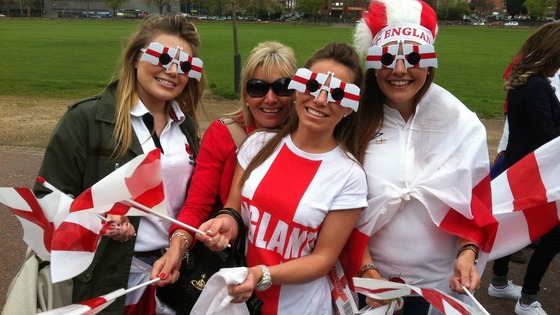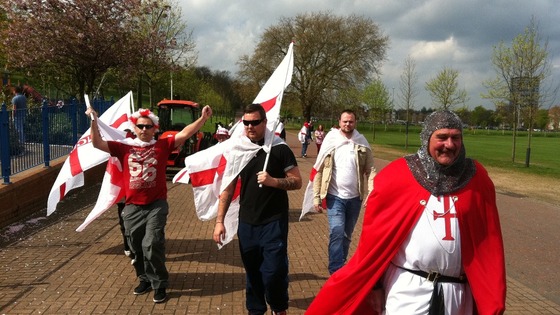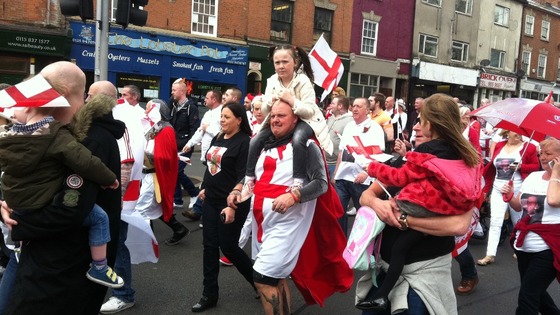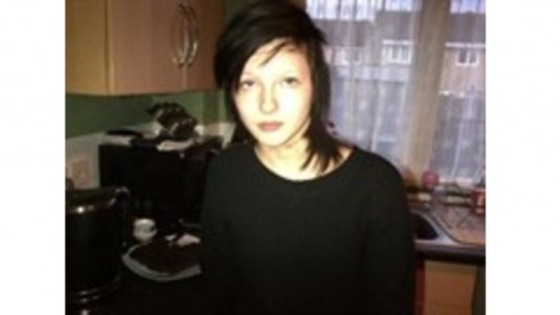 Police are appealing for help finding a 14 year-old girl from Nottingham who has been missing for more than a week.
Rachelle Smith was last seen by her mum at their home in St Ann's at around lunchtime on Tuesday 15 April.
She was wearing red trousers and a black hooded top.
Nottinghamshire Police are asking Rachelle, or anyone who might have seen her, to call them on 101.
An ex-servicemen's club in Nottingham says it may have to close any day because of the tram works.
Beeston Victory Club opened in 1918 but now taxis and buses can no longer stop outside.
It says it has lost nearly a thousand members since the work began.
Peter Ure, who runs the club, told ITV News Central that they are struggling to run their business.
Nottinghamshire County Council say it's totally committed to supporting local businesses but the club says it's lost more than 40 thousand pounds.
Eating and meeting in Nottingham
Roshni Belakavadi, one of the organisers of the Melting Pot event held this weekend, says that lots of cultures co-exist in the Hyson Green area of Nottingham - and food was the best way to share them.
Advertisement
Eating and meeting in Nottingham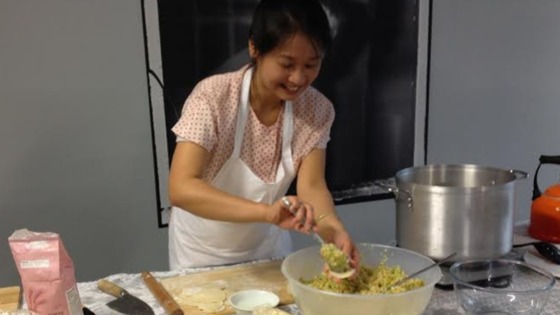 People in Hyson Green have been hosting a festival of food and culture this weekend - and meeting their neighbours in the process.
There were handmade dumplings - with an edible message of hope inside - and massive plates of African and Caribbean stews.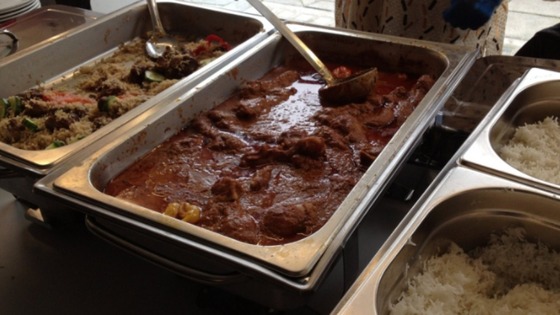 It's one of the most diverse areas of the city and the organisers hope people have made new friends and broadened their horizons - as well as enjoying a break from all that chocolate!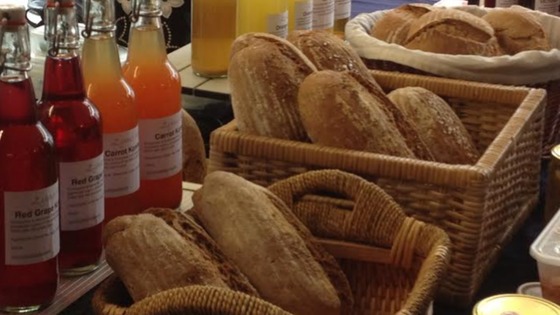 Garden makeover for girl in wheelchair
The mother of a five-year-old girl with an incurable disease says the garden makeover at her house in East Leake in Nottinghamshire will greatly improve her daughter's quality of life.
Barnardo's charity are funding the work which will see the garden levelled out and a paths laid down, so Maddison Sherwood can roam around in her wheelchair.
Lidia Sherwood said before the makeover, the garden was not safe for her daughter.
Garden makeover for girl in wheelchair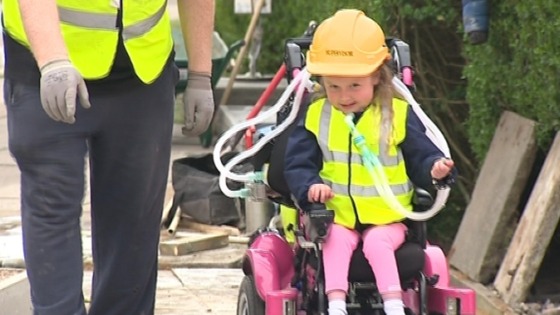 A girl with an incurable disease will finally be able to access her family's garden in Nottingham with her wheelchair, thanks to a charity project.
Five-year-old Maddison Sherwood has a condition which affects her muscles and breathing. Barnardo's are funding the construction to level out the ground and lay-down paths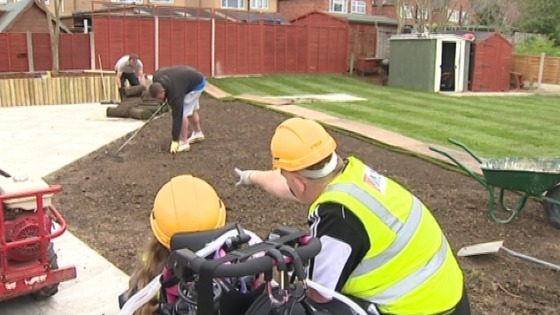 Police identify body as missing Nottingham soldier
Calendar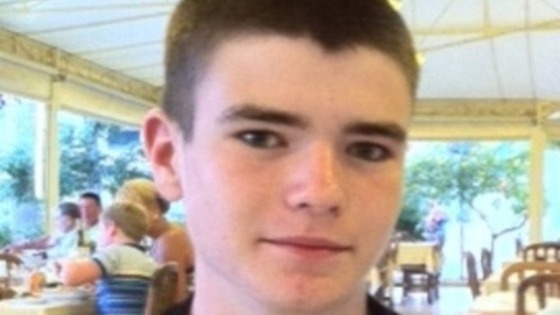 North Yorkshire Police have confirmed that the body found in the River Ouse near Skeldergate Bridge yesterday has been identified as missing 18-year-old, Tyler Pearson
The soldier was last seen entering the River Ouse in the early hours of Thursday 3 April 2014.
Julia Mulligan, Police and Crime Commissioner for North Yorkshire, said:
"My heart goes out to Tyler's family, and I know the police will offer all the help and support the family need at this very difficult time.
"The recent spate of fatalities highlights the importance of staying safe near York's rivers, particularly when alcohol has been consumed. Last month's river safety summit concluded that the priority needs to be on prevention as well as response.
"Work is currently underway with groups across York and families of recent river victims to make some short films to highlight the dangers of the river. In the longer term we will devise a sustained and powerful campaign to help prevent more lives being needlessly cut short.
"In addition to this, I am keen to facilitate vulnerability training, so those working in York's night-time economy know who they can go to and what they can do to help keep vulnerable people safe."
Load more updates
Back to top