A man has been stabbed to death in Nottingham and police have begun a murder inquiry.
Officers were called to an address in the Sneinton area of the city just after 6am, and found a 27-year-old man with stab wounds. He died later.
Police are asking anyone with information to come forward, and say their investigations are ongoing.
A man who raped a woman in front of her children in their home 30 years ago has been jailed for life.
John Bainbridge, of Beckett Street in Burton-on-Trent, was sentenced today at Nottingham Crown Court having pleaded guilty.
Bainbridge must serve a minimum of eight years before he will be considered for release and he will be placed on the Sex Offenders' Register.
Bainbridge lived in Bulwell in Nottingham when he broke into the victim's home and carried out the attack in front of her two children.
He was not caught at the time but following recent advancements in DNA science, he was arrested and charged in June this year.
I would like to offer the utmost praise to the victim and her children. For the last 30 years they have continued with their lives in the knowledge that this man had not been held responsible for his actions.

It took great courage to agree to proceed with the prosecution and to attend court. These types of attacks are extremely rare but I hope this sends out the message that we will continue to bring offenders to justice no matter how long ago the crime.
– Detective Inspector Justine Wilson
Advertisement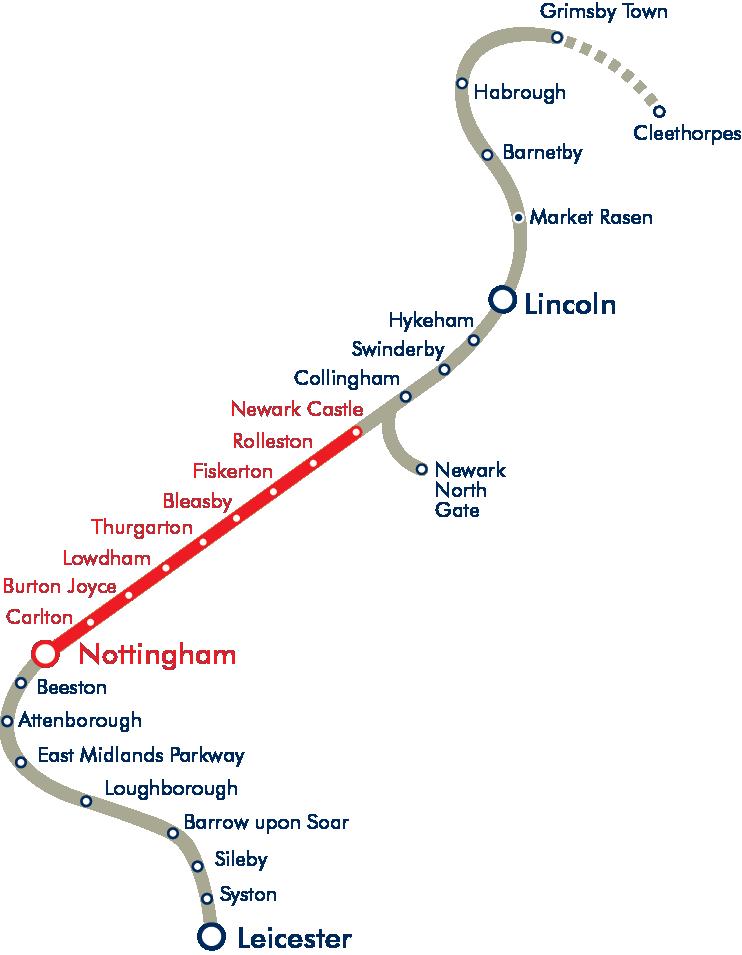 There has been an engine fire on a train, which has been extinguished but it disrupting trains between Lincoln Central and Nottingham
Firefighters are on site and are working with the driver and fitter to move the train.
The line is currently closed between Lincoln and Nottingham but the line between Nottingham and Lincoln is now open.
If you are travelling between Lincoln Central and Nottingham expect delays.
Here are the Midlands councils that are collecting the most money from parking charges in England.
Read the full story ›
A body has been found in the search for a missing man from Nottingham.
Brian Parr, 40, was last seen in The Park area of the city last Friday.
Police officers searched an area of canal at Castle Boulevard as part of their enquiries.
Advertisement
The makers of US TV hit Glee have been given permission to mount a challenge against Midlands comedy club franchise The Glee Club.
Read the full story ›
Baby Isabelle may never regain sight and will have to be fed by a tube for the rest of her life.
Read the full story ›
An RAF veteran who's displayed flags on a pole in her garden, has been told to take it down or face a two and half thousand pound fine.
Read the full story ›
A teacher has been jailed for three years for sexually abusing a boy at a preparatory school in the early 1990s.
Read the full story ›
Load more updates