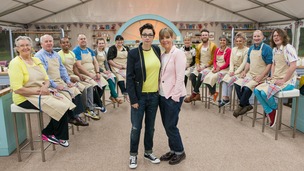 The Great British Bake Off will have its youngest and oldest contestants this year.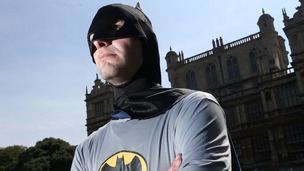 A man dressed as Batman has been spotted hanging around various locations in Nottingham City Centre. But who is the caped crusader?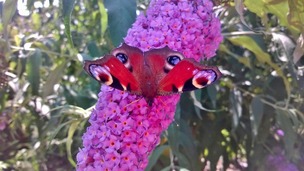 As high pressure moves away and low pressure moves in, a cold front will cross the UK. This will bing a fresher feel to our weather.
Live updates
Roads closed after large factory fire in Nottigham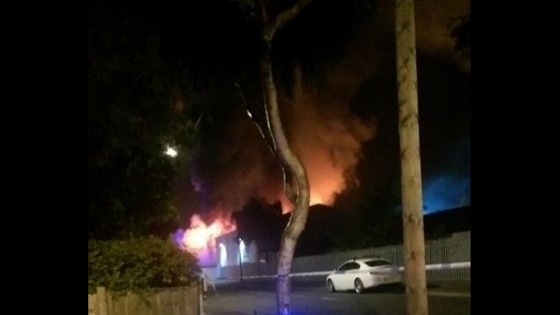 At it's height, 40 firefighters tackled a large factory fire in Nottingham in the early hours of this morning.
The blaze was at the Sherwood Works factory on Lortas Road in Basford. The fire service were called shortly after 1am.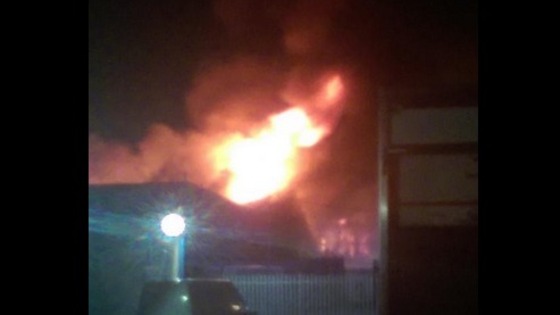 Around 40 firefighters have been tackling a major blaze at a factory unit in Nottingham overnight.
It happened at Sherwood Works on Lortas Road in Basford.
The fire is now under control and investigations are due to be carried out later.
A number of nearby roads remain closed.
Eight crews are dealing with a fire on Lortas Road, #Nottingham, strong smell of smoke in the area. Please close doors & windows.
Major factory fire in Basford will mean traffic disruption, so pls avoid the area around Nottingham Rd, Westbury Rd and Lortas Rd
Advertisement
The A606 Melton Road in both directions is closed, after a lorry hit a bridge.
It is causing queueing traffic between A52 / Flawforth Lane (Wheatcroft Island) and Lenton Avenue.
Police are directing traffic.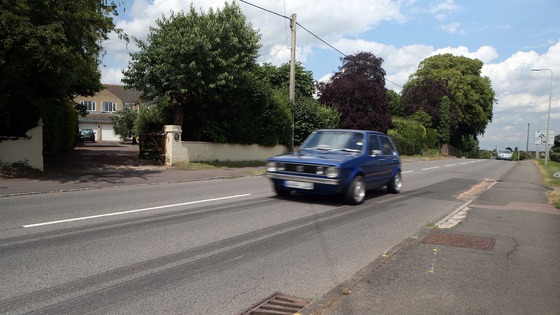 Nottinghamshire has seen the biggest reduction in the number of people killed or seriously injured on its roads in the country.
The Institute of Advanced Motorists says there were 345 casualties last year compared to 443 in 2012.
A new safety video highlighting tips for cyclists ahead of tram testing on the new routes in Nottingham has been launched.
It is designed to offer advice to those using bikes where new tracks have been installed.
Midlands athletes amongst the medals in Commonweath Games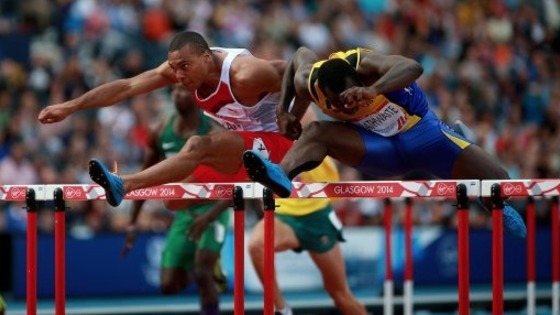 The Nottingham sprinter, William Sharman, narrowly missed out on gold in the men's 110m hurdles at the Commonwealth Games in Glasgow.
He came second to Jamaica's Andrew Riley, after a slight mistake at the 8th hurdle cost him some time.
Advertisement
Man who died in Nottinghamshire attack identified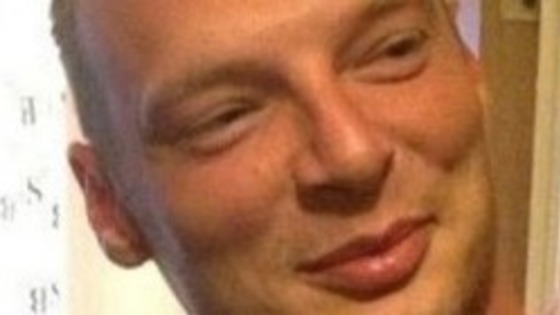 A man who died after an assault in Top Valley in Nottinghamshire has been identified.
Richard Rovetto from Arnold suffered serious injuries after he was attacked in Bestwood Park Drive in the early hours of Sunday.
The 29-year-old was taken to the Queen's Medical Centre where he later died.
A 26-year-old man has been charged with manslaughter and is due before magistrates later.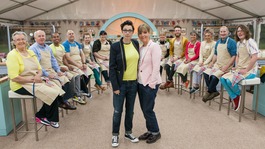 The Great British Bake Off will have its youngest and oldest contestants this year.
Read the full story
Missing Nottingham student found safe and well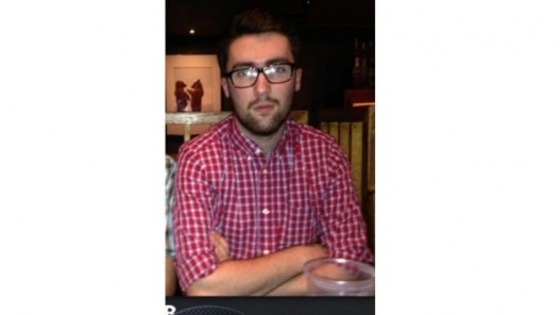 Police say they are becoming increasingly concerned for the welfare of a University of Nottingham student who has been missing since last Thursday.
Tom Nixon, aged 20, was last seen in the Elmsthorpe Avenue area of Lenton at around 1:00am.
He is white, about 6ft tall and has dark hair, which is possibly shaved. He also wears glasses.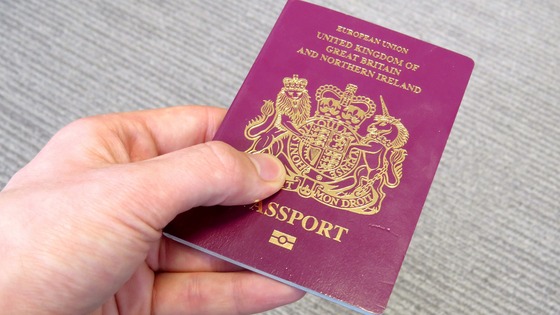 Thousands of passport workers are striking today as the Summer holidays get underway.
They have taken the action in a bid to end staffing shortages which have caused an ongoing backlog crisis, with holiday-goers left waiting for their renewed passports.
It could affect holiday plans for families across the Midlands.
A new recruitment drive is underway but many of the posts being advertised are not permanent jobs and are only likely to replace 8% of staff needed. The Passport Office has cut hundreds of staff since 2010 but the agency only agreed to meet the union to seriously discuss jobs after recent media and political scrutiny.
– Public and Commercial Services union
Load more updates
Back to top