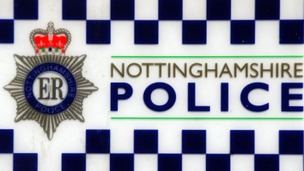 Three Nottinghamshire officers have appeared before a misconduct hearing over the treatment of a vulnerable women while in police custody.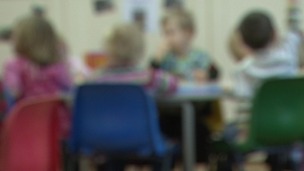 A new service starts today to help keep vulnerable children and adults in Nottinghamshire safe.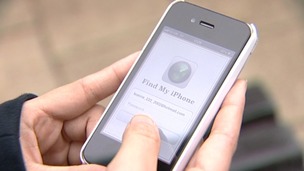 Thieves and gangs of pickpockets have been using newspapers or maps to distract victims before swiping their phones.
Live updates
A police operation around pubs in Nottingham last night resulted in 20 positive drugs tests. The tests included taking swabs from people's hands in three pubs in Mapperley.
Nottinghamshire Police and Gedling Borough Council are taking part in a national week of action around pubs and bars.
Landlord murder case reopened
Cold case detectives hunting for fresh evidence in the 50-year-old murder of Nottingham pub landlord have vowed to get justice for his family.
George Wilson, aged 41, was stabbed to death 50 years ago today outside the Fox & Grapes in Sneinton, which he ran with wife Betty.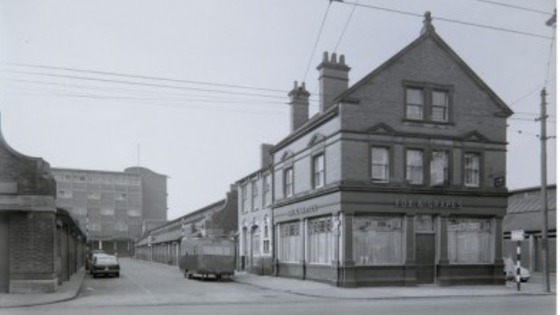 Det Ch Insp Tony Heydon, who is continuing the hunt for George's murderer, said: "Over the years we have had people calling in with information in relation to George's murder, but we are still keen to hear from anyone who hasn't come forward before.
"Those who have previously spoken to the police if they wish to corroborate their accounts or anyone out there who has information which they may previously have thought to be of little relevance is also asked to contact us.
"I would also be keen to hear from anyone who was in the local licensing industry in the 60s, other landlords, or even older residents who still live in the area.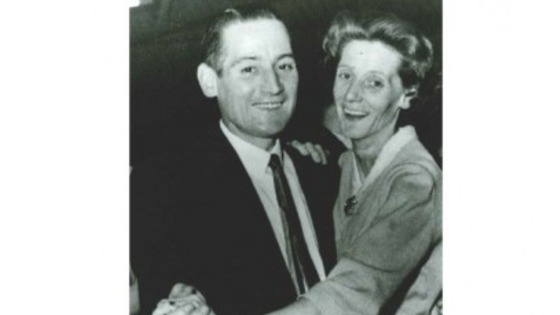 "People do change alliances, and it may be someone you knew many years ago arrived home on 8 September 1963 acting out of character or even gave you information about what had happened.
We need to hear from you, and I would urge you to contact us.
"Fifty years has passed but for George's children, Margaret and David, so many questions remain unanswered.
"Cases such as this never close, and we remain determined to get justice for George's family."
Advertisement
Landlord murder case reopened
The family of murdered pub landlord George Wilson of spoken of their anguish as his killer remains a mystery 50 years after his death.
Nottinghamshire Police have launched a fresh appeal for information about the murder, which took place in an alleyway outside the Fox & Grapes pub which he ran with his wife, Betty.
In a statement released today, George's daughter Margaret, who was six at the time of the murder, and son David, who was 10, said:
Every time there is an appeal we hope there is going to be something new, or that someone will genuinely come forward and tell the police what happened.

Our mother died in 1997, without ever knowing who did this or why. No motive has ever been established. Over the years Mum was able to talk about what happened to Dad, and she re-lived it a lot.
Whoever did this robbed us of our Dad. We would really like to know who did this for our own peace of mind, even if the offender is dead.

Many years have passed, but if you know who did it, or have any new information, please speak to the police and give us some closure.
Landlord murder case reopened
Fifty years after the brutal murder of a Nottinghamshire pub landlord, police are launching a fresh appeal for information to try to track down the killer.
George Wilson died aged 41 while taking his dog Blackie for their usual evening walk after closing up the Fox & Grapes pub in Southwell Road, Sneinton, on September 8, 1963.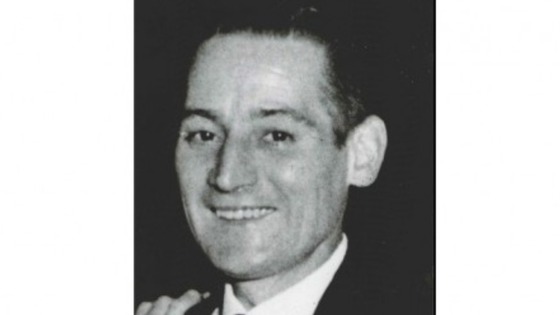 Twenty minutes after he left, at around 12.50am, his wife Betty heard Blackie barking in the alleyway next to the pub. When she went outside to investigate, she found him lying facedown on the ground with 13 stab wounds to his face, neck, head and back.
He died at the scene - and officers still have no clue what the motive was for the attack.
'Robocop' to retire
A Nottinghamshire PC, Deiderik Coetzee, otherwise known as 'Robocop' is retiring on medical grounds at the end of this month.
Coetzee won a formal citation in 2005 after making over 300 arrests in single year on his patrol in the Ladywood estate, Mansfield. This achievement also gained him the nickname 'robocop'.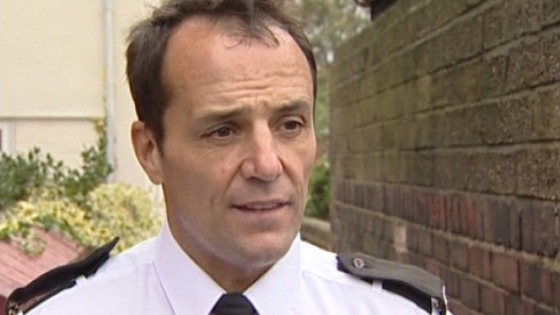 Coetzee was left with severe head injuries following a hit-and-run incident in November 2011. The driver of the car, Mitchel Graham, was sentenced to 15 months in prison after pleading guilty to dangerous driving, failing to stop after the incident, and failing to report it.
A man and three 17-year-olds have been charged after police officers were assaulted in Carlton.
The two officers were on duty in Burton Road when the incident happened just after 21.00 on Wednesday, 21 August.
All four have been released on bail and are due to appear at Nottingham Magistrates' Court next month.
Advertisement
Nottinghamshire's Police and Crime Commissioner, Paddy Tipping, will be fitted with a tag usually used for criminals today, which he will wear for a week.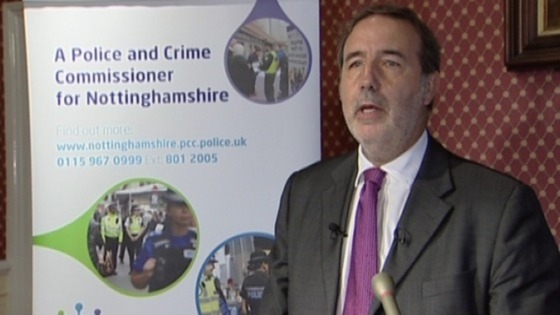 The force is starting to use new GPS style tags, meaning those wearing them can be tracked anywhere, at any time.
Mr Tipping says they are an excellent way of reducing crime.
PIN system for 999 callers
When we call 999 most of us don't think twice about giving our name, address and telephone number. But what if we had a speech impairment ? Giving that information could take several minutes - potentially vital in a life-or-death situation.
Now with the help of a former paralympian, Nottinghamshire Police think they've come up with a solution to the problem. Phil Brewster reports.
PIN system for 999 callers
Chief Inspector Tracey Lovegrove, from Nottinghamshire Police, says the new 'Pegasus' system will make emergency response much faster. The PIN database will benefit those that have trouble communicating when they ring 999.
PIN system for 999 callers
The man who invented the new emergency services system for Nottinghamshire says he decided to create it after phone operators thought he was a nuisance caller.
Christopher Channon has difficulty with speech, so thought of the 'Pegasus' system to help others who struggle to communicate when dialling 999.
The system works by saying the word 'Pegasus', followed by a unique PIN, which will allow the phone operator to see all of the caller's details straight away.
They mistook me for a nuisance caller, and that got me thinking because luckily enough it was not a life or death situation, but what if it was?

When you make a 999 call, you have to give your name and address before you get to the problem. For some people, that can take several minutes, and they could be in danger from the first word.
– Christopher Channon
Load more updates
Back to top