Susan and Christopher Edwards have been convicted of murdering her parents. The bodies of William and Patricia Wycherley were discovered in the back garden of a house on Blenheim Close at Forest Town in Mansfield last October.
They were murdered 15 years before, in May 1998. Susan Edwards had admitted manslaughter but denied murder. More to follow.
Advertisement
A mental health worker, who cared for a schizophrenic man who stabbed his grandfather to death, has told an inquest that he should have identified the risk to his family.
William Barnard, from Stapleford in Nottingham, pleaded guilty to the manslaughter of John McGrath on the grounds of diminished responsibility in 2010.
Today, one of his outreach team, Jim Smith, who tried to visit him on the morning of the attack, told a judge at Nottingham Coroners Court that he did not think he had enough evidence to request a police warrant to enter William's house.
The inquest is expected to last until the end of next week.
The inquest into the death of John McGrath, who was killed by his schizophrenic grandson William Barnard, is hearing evidence from Gareth Cook, part of Barnard's outreach team. He told the inquest:
We became increasingly aware that William wasn't going to engage with us and John and the family became more and more important... Looking back I don't see anything else we could have tried."
His (William's) contact with John would help him improve. He would do stuff his carers would never do... There were problems with a utility bill and John used to phone up and and say he was William and the problem would be solved.
That's an example of the sort of thing he would do that was above and beyond."
The coroner Heidi Connor asked Gareth Cook if there were any problems at work in 2009. He replied: "As a team we generally struggled." She asked: "We're there workload issues?" Me Cook said "There were a number of issues but workload would come into that as well."
The family of an 81 year old man who was stabbed to death by his grandson have released a tribute to John McGrath - describing him as a guiding light in their lives.
The grandfather was killed by William Barnard in July 2009 at his home in Stapleford, Nottinghamshire. Barnard also injured his 84 year old grandmother Mabel.
"He was a tremendous guiding light in our lives and we are extremely proud of him. He was someone whom we all deeply loved and admired we were blessed to be able to say he was our Dad.
"His influence on us and our families was immense and the loss has left a great void in our lives and the rawness and our grief even after 5 years is still as strong.
"What has compounded our grief is the fact that we have to watch our mum dealing with her grief; she is tortured daily by the flashbacks of that day and having to somehow carry on without her husband, the man who was her reason for living.
"She wishes she hadn't survived and that she had gone with him. It will take a very long time for our grief to pass, if indeed it ever does."
Please be careful on the roads. Very heavy rain in parts of Notts at the moment.
Nottinghamshire Police are urging motorists to take care as heavy rain is falling across the county and the East Midlands this lunchtime.
Advertisement
Police investigating the murder of a 22-year-old from Poland have re-arrested a man following 'fresh evidence'.
Bogdan Nawrocki had been living in Ratford before he was last seen on Sunday 5 January 2014.
Officers have carried out a large scale search operation but his body has not been found.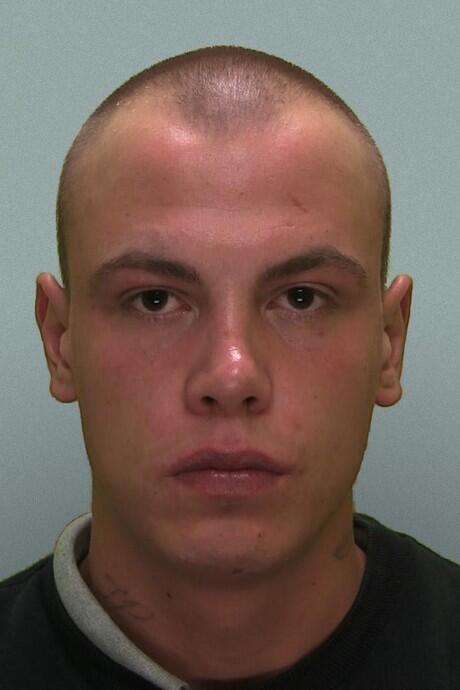 Police have arrested two men on suspicion of attempted murder after a man was beaten and stabbed in Sutton-in-Ashfield in Nottinghamshire.
The 31-year-old victim was attacked in a flat in Westbourne Road at around 9pm on Wednesday 14 May.
He was taken to King's Mill Hospital with serious injuries before being transferred to a hospital in Derbyshire for further treatment. He has now been discharged.
The suspects, aged 26 and 23, were arrested in Clipstone yesterday. A 26-year-old woman has also been arrested on suspicion of assisting an offender. All remain in police custody for questioning this morning.
In an effort to save a further £12.7m - on top of the £42m already saved - Nottinghamshire Police are planning to close a number of stations and front-counters.
Police stations set to close:
Public-facing front-counters set to close:
Bulwell
Carlton
Ollerton
Oxclose Lane
Retford
St Ann's
Officers from the Meadows are set to be re-located to Riverside station, whilst those based at Sneinton Police Station would move to St Ann's.
Nine other front-counters will also remain open throughout the city.
Load more updates