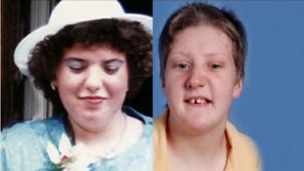 Tackling crime motivated by hate or prejudice across Nottinghamshire.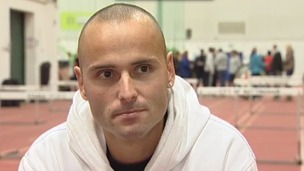 Olympic athlete Andy Turner from Hucknall has appealed for help after his family home was burgled as he attended his mother's funeral.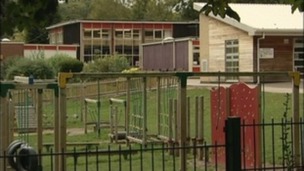 A parish council has criticised education officials for failing to reveal the outcome of a Nottinghamshire headteacher's hearing.
Live updates
Tree kills pensioner
A man has died after being hit by a tree brought down by strong winds in Nottinghamshire. The victim, who was riding a mobility scooter through Kings' Park in Retford, was pronounced dead at the scene. Peter Bearne's report contains an image some viewers may find upsetting.
Tree kills pensioner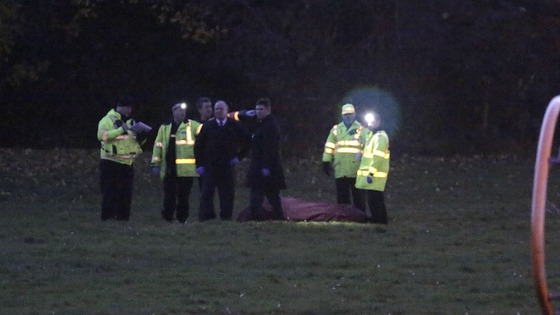 A man died in Nottinghamshire this afternoon after a tree fell on to him.
It happened as the man rode his mobility scooter through King's Park in Retford at around 2pm.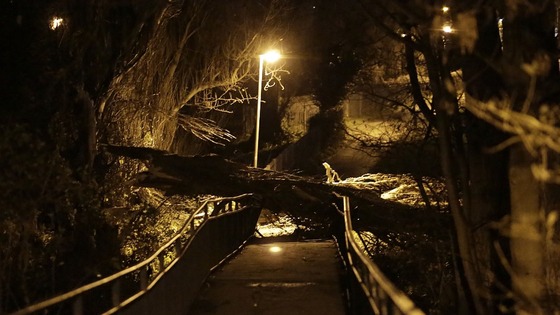 Advertisement
Tree kills pensioner
A man has died in Nottinghamshire after a tree fell on him.
Police were called to King's Park in Retford at around 2pm. A tree had fallen on the man as he rode his mobility through the park.
An ambulance went to the scene but the man was pronounced dead. The park has been closed until further notice.
Police hunt £250,000 diamond
Detectives have asked members of the jewellery trade to help them hunt down a £250,000 diamond which was stolen in a robbery in Nottinghamshire.
The gem, set in a solitaire ring, was stolen from a couple while they were in the garden of their home in Nuthall in July.
Originally bought in the Hatton Garden area of London, the 10.34 carat diamond has a round brilliant cut, is a G colour and has a clarity of VS2.
At least two men were involved in the robbery. They escaped in a BMW and also took a Fendi watch.
Anyone with information about the gem, or who has been offered it for sale, is urged to contact Nottinghamshire Police.
Six people have been arrested in connection with the robbery and are on police bail.
New Bishop of Durham
A farewell service is being held at Southwell Minster tonight for the Rt Revd Paul Butler, who has been appointed the Bishop of Durham. He is expected to be installed in Durham in 2014.
"It will be very sad to leave Southwell and Nottingham where Rosemary and I have found a home and ministry amongst God's people in this very special place. I am humbled to have been part of the work that has begun here. I am confident that the work of the parishes and people will continue under the pastoral care and leadership of a good and inspirational bishop able to take the Diocese from strength to strength.
"To be called to become Bishop of Durham came as a big surprise and will be both an enormous privilege and daunting challenge. Durham is an ancient Diocese goes way back before England was a united nation. The heritage is extraordinary; each new Bishop of Durham stands on the shoulders of some of the greatest Christians in this country's long and proud history."
– Rt Revd Paul Butler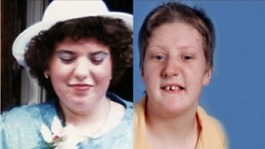 Advertisement
Hate crime tackled
During the past year Nottinghamshire Police has received reports of 1,245 incidents of hate crime, ranging from verbal insults to physical assaults.
Investigations have resulted in:
Speaking to people about their behaviour
Convictions at court
Evicting people from the area where they live
Putting court injunctions in place and restrictions on what people can and can't do
Sentencing powers can be toughened up if a crime is found to have a hate crime element.
Hate crime tackled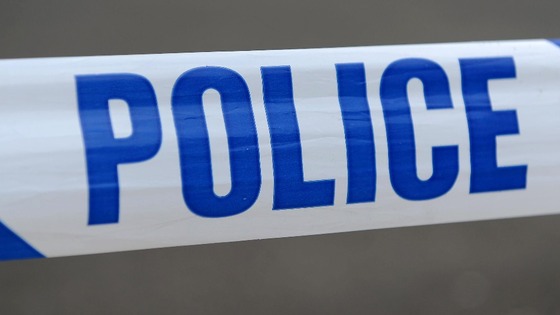 Prejudice or 'hate crimes' may be based on the following:
Race

Religion

Disability

Gender

Age

Sexual orientation
Nottinghamshire Police say:
"Hate crime attacks people's fundamental right to go about their lives free from interference from other people."
They promise to investigate all reported incidents.
Hate crime tackled
Hate Crime is defined by the Association of Chief Police Officers as:
Any incident, which may or may not constitute a criminal offence, which is perceived by the victim or any other person, as being motivated by prejudice or hate'
– Association of Chief Police Officers
Police updates
Police have closed off a road in Nottingham after a man was found collapsed in the street.
Officers were called out to Alexandra Gardens in Sherwood RIse at 11:40pm last night.
The man was found with an injury to his head and is now in a serious but stable condition at Queen's Medical Centre.
The road has been cordoned off while police investigate.
Load more updates
Back to top