Fifty Greenpeace activists have stopped and occupied a freight train delivering 1,500 tonnes of coal to Nottinghamshire's Cottam power station.
We were called to a crossing at Westbrecks Lane in South Leverton, Retford at 2.45pm following reports of a number of protestors, believed to be from Greenpeace, halting the progress of a coal train.

Officers are currently responding to the incident together with colleagues from Nottinghamshire Police.
– Spokesperson, British Transport Police
French energy giant EDF, which operates Cottam and West Burton A coal-fired power station and West Burton B gas-fired power plant in Nottinghamshire, said: "EDF Energy can confirm that individuals have boarded a freight train carrying coal to Cottam power station in Nottinghamshire.
"The safety of our employees and the public is our priority and we are currently working with British Transport Police to ensure everyone involved is safe and out of harm.
"We operate a diverse mix of electricity generation and produce more low-carbon electricity than any other generator in Britain from our nuclear power stations and wind farms."
Meanwhile DB Schenker Rail UK confirmed that one of their trains has been brought to a stand by a number of protesters on the Cottam branch line near Retford. The train was travelling from Humber International Terminal to Cottam Power Station carrying 1,500 tonnes of coal.
Greenpeace activists have used a life-size polar bear puppet to stop a coal train heading for Nottinghamshire's Cottam power station.
The charity says the "highly realistic, life-size, moving polar bear puppet - previously used in National Theatre productions - has just walked up to the front of the locomotive, where it's now stopping the train from moving."
The animal is intended to symbolise the global movement to save the Arctic from climate change, which is mainly driven by coal.
Advertisement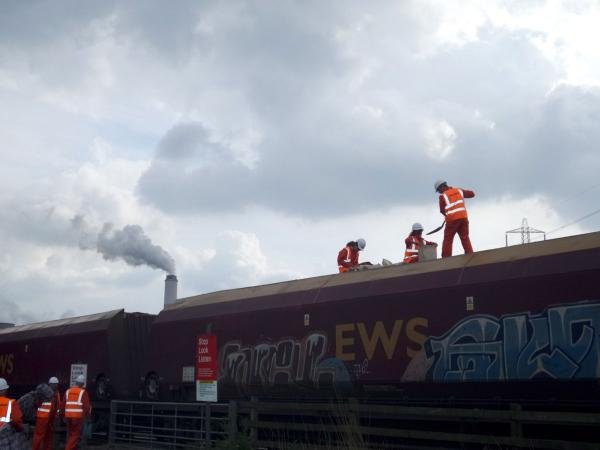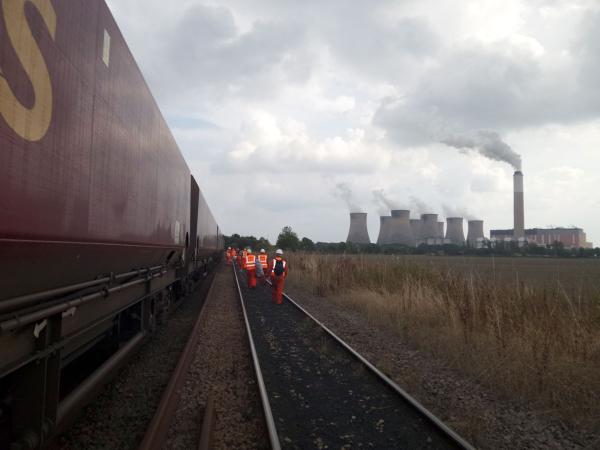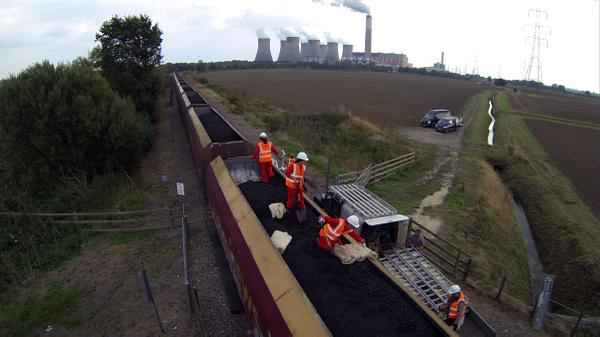 Fifty Greenpeace activists have stopped and occupied a freight train delivering 1,500 tonnes of coal to Nottinghamshire's Cottam power station. The action comes as David Cameron prepares to speak at a high-profile climate summit in New York today.
The activists used emergency signals to flag down the 400-metre-long coal train as it was slowing down along rail sidings leading to the plant. The main coal supply route to the power station - which is run by French energy giant EDF - has now been cut off.
Dozens of Greenpeace campaigners have climbed onto the open coal wagons, and have started unloading the train's cargo. The charity says they are carrying enough food and water to stay on the train all day.
Three men have been arrested after a fight broke out outside the Castle Gate Fish Bar in Newark at the weekend.
The clash - which involved a large group of men - happened just before 11pm on Saturday. The disagreement began in the Atrium pub, opposite the fish bar.
The suspects, aged 26, 31 and 38, have been bailed pending further enquiries, they were arrested on suspicion of affray.
Police are asking for information from anybody who was in the area at the time.
A helicopter which crashed earlier today into the sea just off the coast at Flamborough killing two men was heading to Retford in Nottinghamshire.
It happened at around 1:40pm.
Emergency services are currently at the scene.
The Air Accident Investigation Branch will be leading the investigation into the incident to establish the circumstances of the crash.
Advertisement
Police are searching for a missing 12-year-old in Nottingham, whose mother last saw him six days ago.
Tionne Loftman was dropped off at Standhill Park in Carlton to meet friends at 5.30pm on Wednesday. But he didn't meet his mother again at 9pm, as planned.
Tionne has since been seen on Thursday at Nottingham's Queen's Medical Centre at 11am and in Hogarth Street, near St Ann's, at 6.15pm. He was seen again at just after 10pm at McDonald's in Clumber Street in the city centre.
Police think he may be staying with friends, and are asking people to look out for him.
Tionne is black, of slim build, around 5ft tall and with short black hair. He was last seen wearing blue jogging bottoms and a green Regatta jacket with a hood, which he often wears up.
Nottinghamshire's Police and Crime Commissioner has called for an independent review to be carried out 'as soon as practically possible' into allegations of physical and sexual abuse at children's care homes in the county.
In July, police said they were investigating claims that residents were abused by staff at the council-run Beechwood Children's Home in Mapperly which closed down in 2006.
Police also confirmed they were investigating three other children's homes - Bracken House in Bulwell, Ranskill Gardens in Bestwood and Wood Nook in Beechdale.
Paddy Tipping says he is talking to the local Safeguarding Boards on the best way forward.
Nottinghamshire Police said they had no comment to make.
Around sixty firefighters are tackling a blaze at the University of Nottingham this evening.
A fire has started on the Nottingham University Jubilee Campus. It is unconfirmed on how the blaze started. http://t.co/wYtnqPbHOE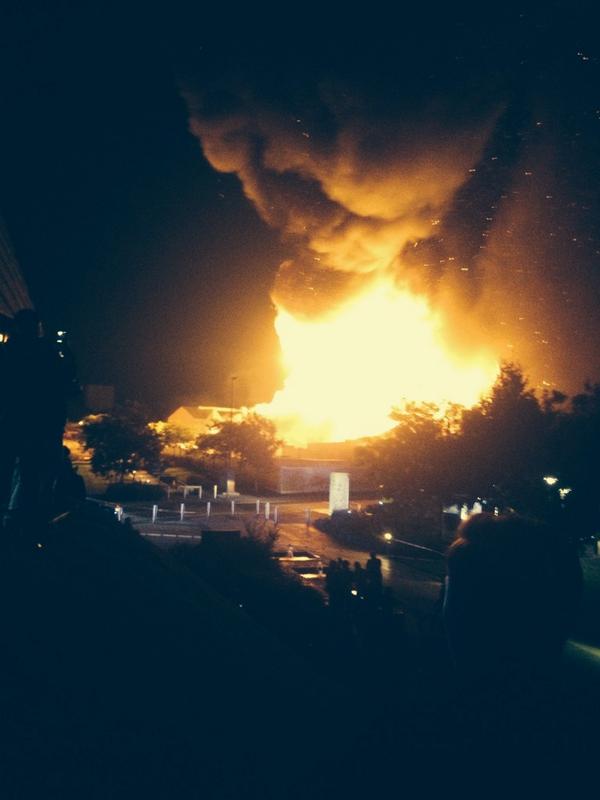 Nottinghamshire Fire and Rescue service said the blaze started at around 8:30pm this evening.
Ten pumps are at the scene, along with two aerial ladder platforms.
Reports say the fire is at the Jubilee Campus on Wollaton Road.
Rebecca Adlington has tied the knot with fellow swimmer Harry Needs and said I'm A Celebrity helped her get in shape for the big day.
Read the full story ›
Load more updates