Figures published by the TUC trade union show that more than 100,000 workers in the East Midlands are missing out on their paid holiday time
Read the full story ›
A paedophile ice skater from Mansfield has been sentenced to three years in a young offenders institution for a string of sexual offences against girls as young as 12.
Jamie Whiteman, 20, had competed for the Great Britain team at the Youth Olympic Games and the Junior World Championships.
Last month he admitted 16 sexual offences against five girls, including repeatedly having sex with one of them from when she was just 13.
Advertisement
A man who was arrested on suspicion of the murder of a woman in Sandiacre in April has been charged with manslaughter.
Read the full story ›
Detectives are investigating two robberies at shops in the Mansfield area which have been committed in the past two weeks.
Police have issued CCTV footage following a third similar offence and want to talk to the people in the video in regards to the robbery.
The latest incident occurred at the Shell service station in Leeming Lane South at around 10.30pm on 20 July.
Last week, a reward of up to £1,000 was offered for information leading to the arrest and conviction of the offender who carried out similar robberies at the One Stop shop in Woodhouse Road at around 10.40pm on Wednesday 8 July and then at the Sainsbury's store in Westfield Lane at around 10.30pm on Sunday 12 July.
Footage of all three incidents have also been released in order to help detect those incidents.
Anyone with any information about those or the incident on Monday 20 July (incident 973) should telephone Nottinghamshire Police on 101.
The A6075 Peafield Lane in both directions is closed with heavy traffic due to an accident involving two vehicles between the A60 Leeming Lane North / Sandgate Road and B6035 Forest Road.
Emergency services are currently at the scene.
An investigation is underway into a major fire at an industrial park in Cotgrave in Nottinghamshire yesterday evening.
Read the full story ›
Advertisement
An inquest has opened into the death of a two-year old girl who died after being hit by a car in Nottingham.
Evelyn Maria Celgy was rushed to Nottingham's Queen's Medical Centre after being hit by a vehicle near the Capital FM Arena just after 8 am on July 11. Nottingham Coroner's Court heard the toddler was with her family and attending a bible convention.
Shortly after alighting from the car, there was a collision and Evelyn sustained serious injuries."
– Coroner Mairin Casey
She was treated at the hospital, but died at 7.10pm. A full inquest will take place on September 30.
Nottingham has received a huge boost in its bid to win part of a £20 million fund to increase the number of plug-in taxis. If the city does win the competition, they will receive a government-backed study into providing more environmentally-friendly travel opportunities in their area.
The studies will gather vital information into how local authorities could use the money to reduce the upfront cost of purpose-built taxis and install charging infrastructure for taxi and private hire use.
Plug-in taxis are cheaper to run, better for the environment and an example of Britain leading the way in an innovative industry. That is why government is investing £500 million in low emission vehicles over the next five years to make them an accessible and affordable choice for all. "Nottingham has shown they are committed to adopting greener technology and the Government is backing their ambition by showing the benefits a share of £20 million of funding could deliver."
– Transport Minister Andrew Jones
The government will announce the winning schemes in April next year.
The first specially designed dog playground opens in Nottinghamshire today.
The canine assault course includes a see-saw, tunnels and ramps.
There'll be rangers on hand at Rushcliffe Country Park this afternoon to talk visitors through the course.
Firefighters are dealing with a "large incident" in Cotgrave in Nottinghamshire.
More than 30 firefighters in attendance at the scene on Holygate Lane Industrial Park.
We are dealing with a large incident on Holygate lane Industrial Park, Cotgrave. Crews are in attendance
Live in Cotgrave? Pls keep doors & windows closed as we tackle a fire on an industrial estate, there's lots of smoke
The first pictures have emerged on social media.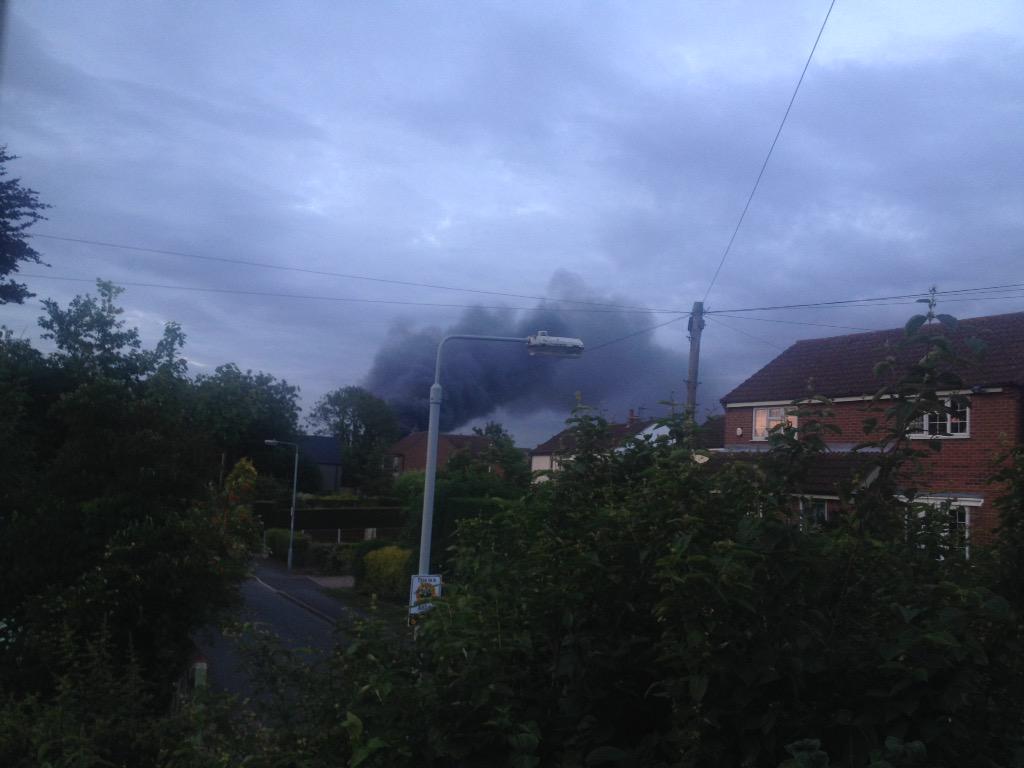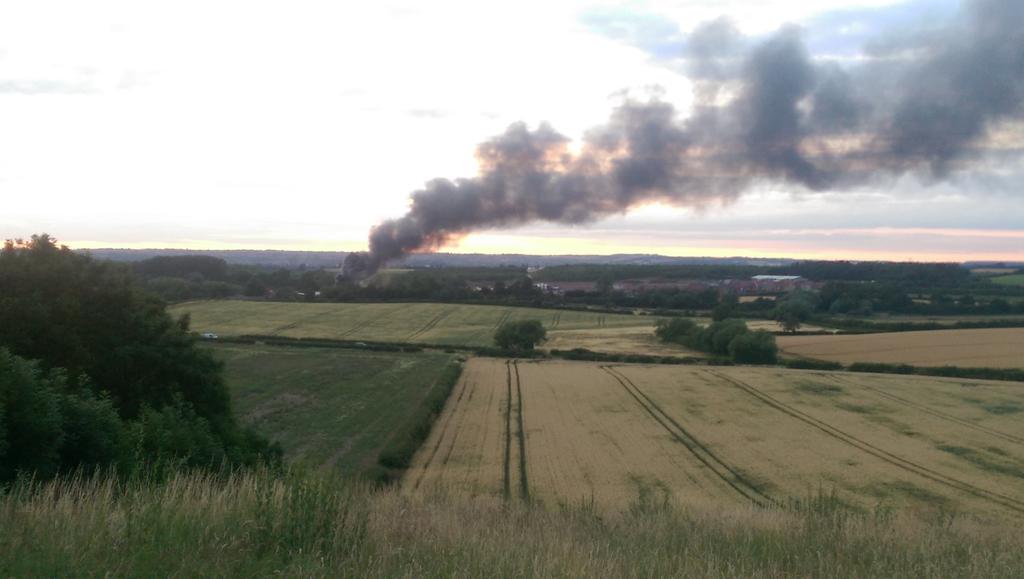 Load more updates