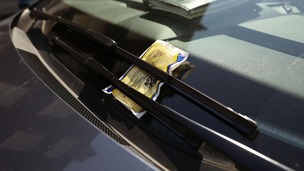 Exclusive: Find out where you're most likely to get a parking ticket in Birmingham.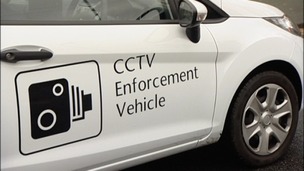 A council in the West Midlands is tackling the growing problem of cars parked illegally outside schools during pick up and drop off times.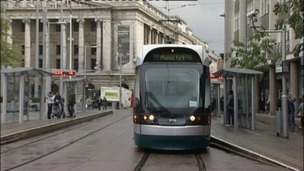 Parking restrictions in Nottingham are changing again from today, after a campaign by businesses and residents to relax the rules.
Live updates
Hospital parking fees slammed
There's anger tonight after it emerged that patients with chronic conditions could be paying more for parking after a Midlands hospital lifted a one hundred and fifty pound cap on charges for frequent visitors.
Patients and campaigners say it's unacceptable that the most vulnerable are being targeted once again but hospital bosses have defended their decision blaming the tough financial climate. Michael Sibert has the story.
Hospital parking fees slammed
The Patients Association say hospital parking charges hit the elderly hardest.
Charges hit patients hard – particularly elderly people or those who are vulnerable and unable to use public transport. Also affected will be those with chronic conditions that mean they go to hospital regularly. It's the last thing patients, relatives and carers need.
– Katherine Murphy, Chief Executive of The Patients Association
Advertisement
Hospital parking fees slammed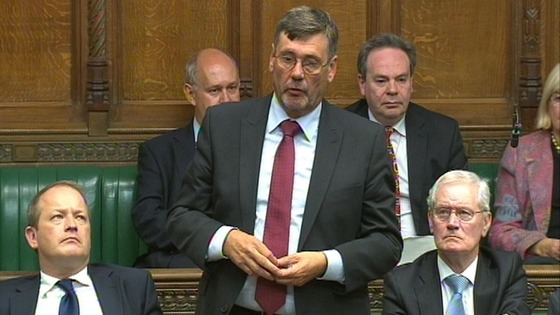 The Coventry North East MP Bob Ainsworth has said the removal of the cap on parking charges at Coventry University Hospital is unacceptable. He says the Chairman of the hospital has agreed to meet him next week to discuss it and he hopes that the cap will be reinstated.
Hospital parking fees slammed
Patients with chronic conditions could be paying more for parking after Coventry University Hospital lifted the £150 a year cap on charges.
Rob Oxley from the Tax Payers Alliance says it is a 'tax on the sick.'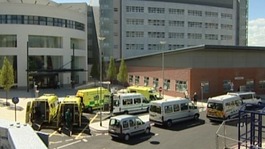 Coventry University Hospital has lifted the £150 cap on car parking charges meaning patients with chronic conditions could pay more.
Read the full story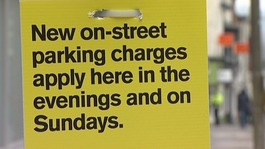 Parking charges in Nottingham could change for the third time in a year after businesses said restrictions were forcing them to close.
Read the full story
Advertisement
In Other News...
The Pallasades car park will close today as part of a multi-million pound redevelopment of Birmingham New Street. It'll be demolished and a new one will open in 2014. The car park closes at 7pm this evening.
Workplace Parking Charges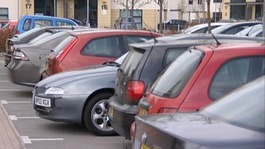 From April 1st it's all change in Nottingham with the introduction of the new workplace parking levy.
Read the full story
Workplace Parking Charges
Nottingham city council says it will not raise as much money as it had hoped from the workplace parking levy in its first year.
The charge means businesses with more than 10 parking spaces will have to pay £288 a year for each space from Sunday.
The authority says it will pay for better public transport including new tram routes and will reduce congestion.
Load more updates
Back to top