Live updates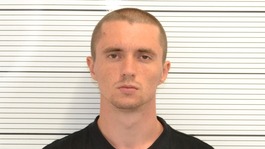 Ukrainian Pavlo Lapshyn has pleaded guilty to the murder of Birmingham pensioner, Mohammed Saleem, and plotting explosions near mosques.
Read the full story
Life sentence for racist murder
Pavlo Lapshyn looked 'frightened, stressed and pathetic' at today's hearing in London, according to the daughter of his victim.
Mohammed Saleem, 82, was stabbed in the back as he walked back from evening prayers in Birmingham on 29 April.
His daughter Shazia Khan told ITV News she feels pity for his killer.
Advertisement
Life sentence for racist murder
The family of murdered Birmingham pensioner Mohammed Saleem say they are pleased with today's outcome and say they hope he gets the sentence he deserves.
Mr Saleem's daughter Shazia Khan read out a statement on behalf of the family after the hearing.
Life sentence for racist murder
Speaking after today's hearing, West Midlands' Assistant Chief Constable Marcus Beale has welcomed Pavlo Lapshyn's admission of guilt and says he is most pleased for the family of Mohammed Saleem.
Life sentence for racist murder
Home Secretary Theresa May has welcomed Lapshyn's admission of guilt and has praised the police and communities' response to terror attacks by the student.
"This is a satisfying outcome to a highly distressing case where Pavlo Lapshyn's hatred has robbed a family of a loved one and attempted to cause fear and division within our communities.

"I pay tribute to the work of West Midlands Police in bringing the perpetrator to justice and commend the resilience of communities across the West Midlands who showed such courage in the face of these cowardly attacks."
– Theresa May MP, Home Secretary
Back to top