Moments after winning Silver in the men's pommel horse event at Rio 2016, Peterborough gymnast Louis Smith dedicated his olympic medal to his family.
I!! didn't win this medal.. My mum, my agent, my sports therapists, my Nan (RIP) my friends. "WE.. won this Medal!!" https://t.co/juILiYzuuO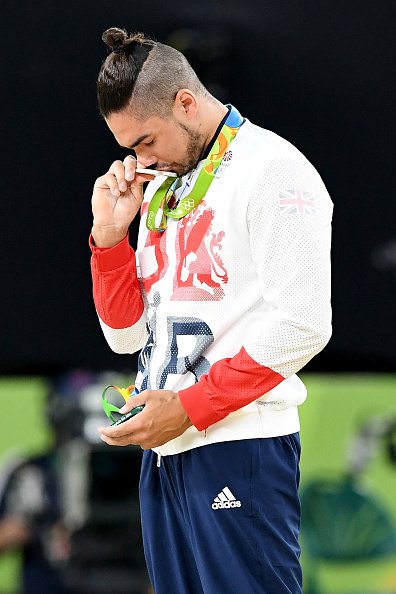 It was a successful night for Team GB gymnasts as Max Whitlock also became the first British athlete to win an Olympic gold, first in the men's floor and then in the pommel horse.
Shania Siddall went missing during a care home residential trip to Birmingham.
The 16-year-old was staying at Aston University with friends and carers when she failed to answer a 10.30pm curfew on Wednesday night.
Police are urging members of the public to report any sightings of the teenager, who is said to be vulnerable.
She is described as white, medium-slim build, with long dark brown hair with a purple tint. She was last seen wearing a black top, black bottoms and white pumps.
Anyone with information should call police on 101.
Advertisement
A nursery nurse leapt to her death after developing a sleep disorder "most likely" because of a swine flu vaccination, a coroner ruled.
Read the full story ›
A man's been arrested on suspicion of murder following the discovery of a woman's body at a property in Peterborough.
The 63-year-old was arrested following the discovery of the woman, who is believed to be in her 40s, in Taverners Road, Millfield.
Police were called by the Ambulance Service just after 6.30pm yesterday (August 7) to reports of a sudden death.
The arrested man is currently in custody at Thorpe Wood Police Station.
A post mortem examination is due to be carried out later today or early tomorrow.
James Watson who was arrested over the unsolved 1994 murder of schoolboy Rikki Neave claims to be in Portugal having skipped bail.
Read the full story ›
Northampton Town have announced the signing of Peterborough United midfielder Harry Beautyman on a two-year deal for an undisclosed fee.
The 24-yea-rold started off his career with Leyton Orient and joined Peterborough United in November 2014 where he has made 45 League One appearances, scoring five goals.
Harry is a very good addition for us. He is a lively character and a player who has a decent amount of experience in League One. He is also a good age, who will get better and better, and I think we are signing him at a good time.

He is a box to box midfielder who creates things, makes things happen and can score a goal or two so he will add to our attacking options.
– Rob Page, Northampton Town manager
Advertisement
The moment a family's people carrier went up in flames has been caught on CCTV.
Craig Hemmings from Peterborough was driving his Vauxhall Zafira through a KFC when the footwell started melting.
Bosses from Vauxhall will appear in front of MPs today, after a number of their Zafira cars caught on fire.
In the video smoke can be seen pouring from the car, before the bonnet catches fire. Eventually the CCTV camera capturing the incident melts under the intense heat (video courtesy of KFC).
Watch our full report below.
#Peterborough - crescent bridge police incident - trains and road disrupted - expect delays
A Peterborough gardener has discovered a rare Siamese cucumber growing in his greenhouse. Jim Hogg says he's never seen anything like it in his forty years of gardening.
The 72 year old planted standard cucumber seeds and six weeks later made the discovery.
He's already eaten half of it in a salad and plans to finish the rest off soon.
"We'd got a good size cucumber and it looked a bit odd because it was oval, they're about as common as siamese twins in human beings which is one birth in 200,000."
– Jim Hogg, Cucumber grower
A public meeting will take place tonight about the potential merger of the Hinchingbrooke and Peterborough and Stamford Hospital Trusts.
Hinchingbrooke was returned to the NHS last year after its private management company pulled out of its contract.
It's claimed the merger would save the NHS £9 million.
Load more updates