The end of Movember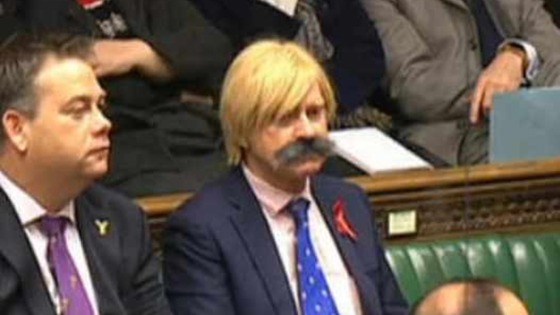 The MP for Lichfield in Staffordshire has raised over £1,200 for Movember after wearing a fake moustache at Prime Minister's Questions earlier in the week.
Michael Fabricant was encouraged to wear the moustache by friends and he has raised £1,204 for Prostate Cancer UK.
Mr Fabricant said he felt very nervous and embarrassed when he entered the house.