Police injured on duty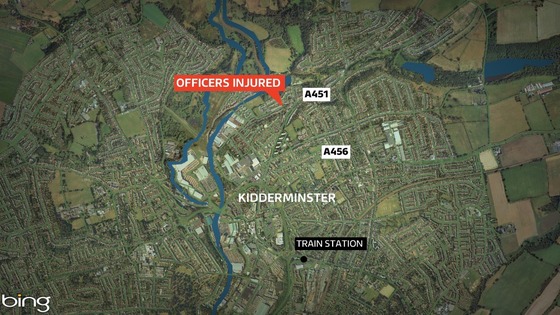 Two police officers have been injured in Kidderminster after a car rammed into their police van.
One of the male officers was pinned between the two vehicles. The other received cuts and bruises.
It happened on Stoney Lane behind the Tesco Express store on Stourbridge Road.
Three men from Wolverhampton were arrested on suspicion of attempted murder and conspiracy to commit robbery.
The officers have now been released from hospital.