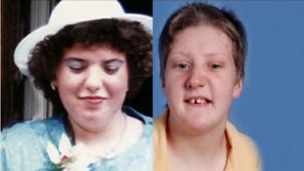 Tackling crime motivated by hate or prejudice across Nottinghamshire.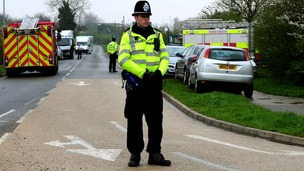 Leicestershire Police are trialling a new scheme where cameras are attached to police vests.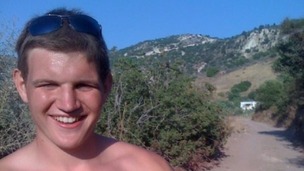 On the third anniversary of the death of Ricky Burlton, police release more details about the man wanted in connection with their inquiry.
Live updates
Metropolitan Police Commissioner, Sir Bernard Hogan-Howe, has suggested British and Portuguese police should join together as a team, in order to establish exactly what happened to missing Madeleine McCann.
After Portuguese authorities admitted last month there was enough new information to justify reopening the case, after shelving their own inquiry back in 2008, Commissioner Hogan-Howe said:
One thing we'd like to see in the future is a joint investigation team which comes under the European community. It is a possibility legally and we're working together at a political level, at a police and judicial level, to see how we can construct that...

...So that's what we're trying to get; an agreement between the two governments and the two police services.
The public have responded in their thousands to the recent television appeals concerning the disappearance of Madeleine McCann.
Detective Chief Inspector Andy Redwood, a senior investigator in the case, said numerous people present in Praia da Luz at the time she went missing have come forward.
Speaking on BBC's Crimewatch programme, he said:
The media appeals produced a fantastic response from the public in all three countries, with a total of 3,500 calls and messages in the UK, 850 in Germany and 650 in Holland...

...Lots of people have called to say they were in Praia da Luz at the time. All of this information has obviously produced a very large volume of work for the Operation Grange team to work through.
The response has also had a huge impact in Portugal, where enough new evidence was uncovered last month for authorities there to consider reopening the case.
DCI Redwood went on to say:
I have been in Faro this week working with police colleagues, and I know the appeal generated a large number of calls to the Portuguese police also.

I'd like to thank the media and the public for their continued assistance in this challenging enquiry.
Advertisement
Police hunt £250,000 diamond
Detectives have asked members of the jewellery trade to help them hunt down a £250,000 diamond which was stolen in a robbery in Nottinghamshire.
The gem, set in a solitaire ring, was stolen from a couple while they were in the garden of their home in Nuthall in July.
Originally bought in the Hatton Garden area of London, the 10.34 carat diamond has a round brilliant cut, is a G colour and has a clarity of VS2.
At least two men were involved in the robbery. They escaped in a BMW and also took a Fendi watch.
Anyone with information about the gem, or who has been offered it for sale, is urged to contact Nottinghamshire Police.
Six people have been arrested in connection with the robbery and are on police bail.
National
A spate of clown sightings in Norfolk has led to police urging members of the public to ignore the pranksters.
Norfolk Police received reports of three clown sightings over two days this week - one wore a "full outfit" with a red suit and red hair. In both cases, the callers reported being alarmed and then chased a short way up the road but no one had been assaulted or injured.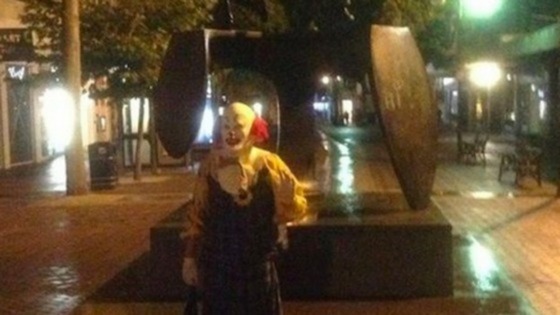 Superintendent Carl Edwards said: "Firstly I'd like to stress that it isn't against the law to dress up as a clown.
"Nobody has been assaulted and it appears that the people involved are waiting for a passer-by to be startled by their appearance and run away, and then the clown runs after them for a short distance."
"We appreciate this can worry people, especially the young or elderly. The most effective way to behave if you are to see someone dressed up is to give no reaction - because that's what they are after," he added.
These sightings in Norfolk follows recent reports of the circus characters scaring members of the public in Northampton.
Police appeal for toddler info
This is such a sad case; Mariam was shown on CCTV with her mum in the local Lidl supermarket at 1pm on the afternoon of 30 November 2011 but 20 minutes later she'd suffered fatal head injuries.

Although three people have been charged in connection with her death we are still actively investigating and desperately want to hear from anyone who could help.

I'm keen to understand where Miriam was, what she was doing and who she was with, in the minutes between leaving Lidl and becoming critically ill.
– Detective Inspector Chris Hanson
Police appeal for toddler info
The lead investigator into a case concerning the death of a toddler in Coventry said he is determined to find out what happened to the three-year-old.
Detective Inspector Chris Hanson is urging anyone with information about Mariam Alam's death to contact him.
The supermarket camera footage – which is available on the force's YouTube channel – shows Mariam wearing a red flowery dress, white tights and a pink coat walking in front of her mother as they enter Lidl in John Wigley Way at 1pm.
They can be seen leaving five minutes later – but at around 1.20pm paramedics were called to the address in Fisher Road after the child collapsed. Despite the best efforts of medics, the toddler couldn't be saved.
Advertisement
Police appeal for toddler info
Detectives investigating the death of a Coventry toddler two years ago are still appealing for information from the community that could prove crucial to the case.
Mariam Alam died in hospital from head injuries on 30 November 2011 after paramedics were called to a house in Foleshill's Fisher Road.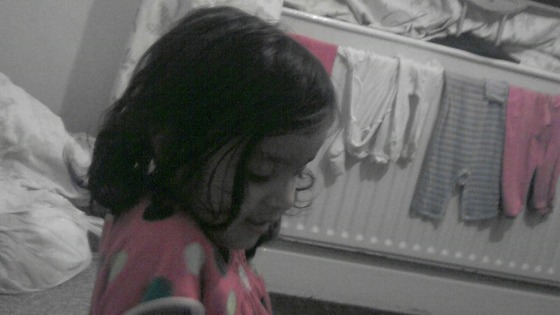 Mystery surrounded the toddler's death but in July this year a family friend and neighbour was charged with her murder.
He remains in prison ahead of a scheduled court trial in February next year, whilst two other people from Fisher Road – women aged 33 and 26 – have also been charged with attempting to pervert the course of justice.
Armed man robs Subway
Police in Birmingham have released a number of images of a man who robbed the Subway store in Coventry Road, Small Heath.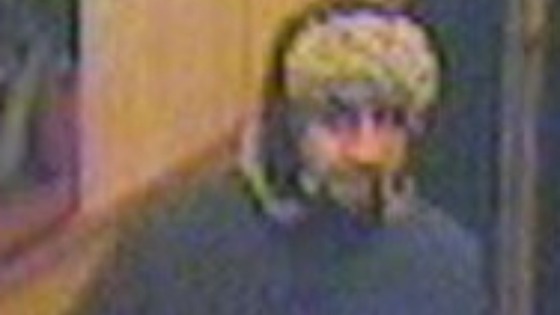 The suspect, shown here, leaned over the counter and stole the contents of the till. after threatening staff with what Police have described as a small handgun.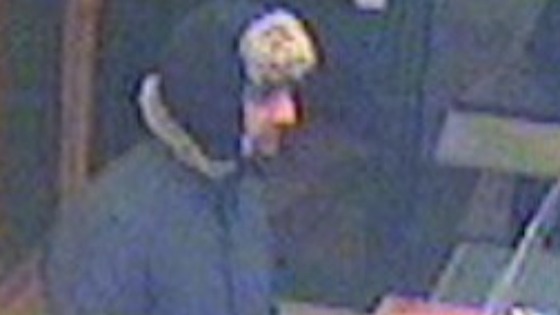 Armed man robs Subway
Police in Birmingham have released images of an armed man robbing a fast-food store, shortly after 10pm, on Sunday 10th November.
Caught on CCTV, the suspect, described as Asian, 5'8" and slim, robbed the Subway store on Coventry Road, Small Heath, in less than a minute.
Brandishing what is believed to be a small firearm, he threatened staff, opened the till and escaped with a small amount of cash.
Detective Constable Dave Franklin, from Birmingham Police said:
The staff member was understandably left very shaken by the ordeal but fortunately was unhurt...

...I am sure someone will recognise this man and I'd appeal to anyone who can name him or may know of his whereabouts.
– West Midlands Police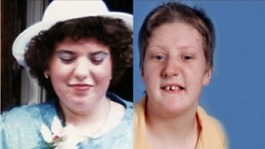 Load more updates
Back to top