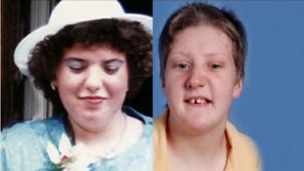 Tackling crime motivated by hate or prejudice across Nottinghamshire.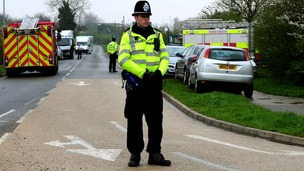 Leicestershire Police are trialling a new scheme where cameras are attached to police vests.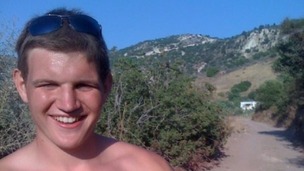 On the third anniversary of the death of Ricky Burlton, police release more details about the man wanted in connection with their inquiry.
Live updates
'Robocop' to retire
A Nottinghamshire PC, Deiderik Coetzee, otherwise known as 'Robocop' is retiring on medical grounds at the end of this month.
Coetzee won a formal citation in 2005 after making over 300 arrests in single year on his patrol in the Ladywood estate, Mansfield. This achievement also gained him the nickname 'robocop'.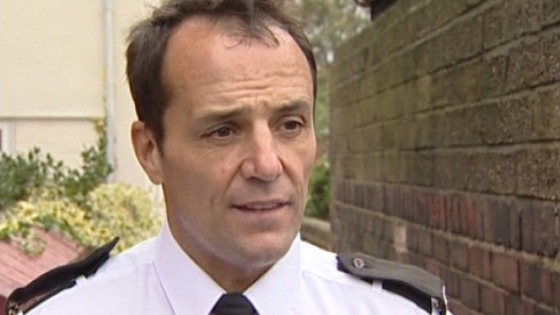 Coetzee was left with severe head injuries following a hit-and-run incident in November 2011. The driver of the car, Mitchel Graham, was sentenced to 15 months in prison after pleading guilty to dangerous driving, failing to stop after the incident, and failing to report it.
Police investigating incidents of disorder following demonstrations in Birmingham City Centre on 20th July, have charged a 20-year-old woman with violent disorder to appear before Birmingham Magistrates Court on 22nd July.
Police made 20 arrests on 20th July.
Thirteen supporters of both demos were detained for public order offences.
Three men remain in custody and the remaining nine men have been bailed while enquiries are ongoing.
Two men aged 26 and 22 have been charged with possessing offensive weapons.
These two men have been bailed to appear before Walsall Magistrates Court on August 9.
Another two men are still in custody for the same offence.
Two men were cautioned for assaulting police officers and a man was cautioned for theft.
One man was arrested and bailed for possession of drugs.
Advertisement
Police bosses clashes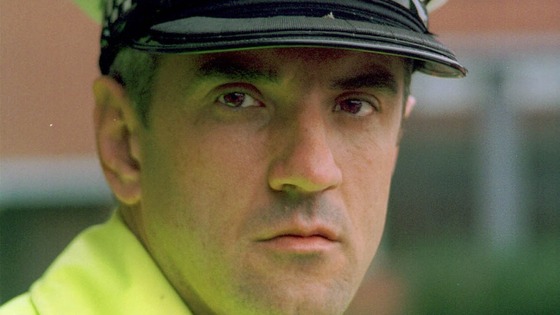 Keith Vaz's comments come after the controversial suspension of Neil Rhodes, the Chief Constable of Lincolnshire Police for 'potential conduct matters' by the county's Police and Crime Commissioner Alan Hardwick.
This was later overturned and he has returned to his former duties.
Police bosses clashes
National
Home Affairs committee chairman Keith Vaz said it is "worrying" that Police and Crime Commissioners "seem able to side-step the statutory process for dismissing a chief constable".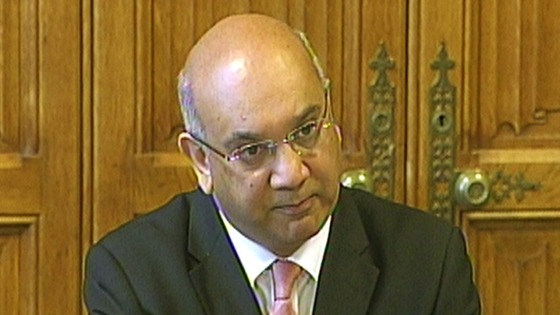 Mr Vaz said: "Police and Crime Panels should make more active use of their powers to scrutinise decisions such as this.
"We will be returning to this area when we carry out our next major inquiry into Polic eand Crime Commissioners, towards the end of this year."
Police in Birmingham are appealing for the public's help in their efforts to search for pensioner, Mary Trainor.
The 73-year-old left her son's home on Sheepcote Street in the city centre at around 9am today. She was unaccompanied and has not been seen since.
She was reported missing to police at around 12pm.
Mary, who has Alzheimer's, requires regular medication which she does not have with her.
She is described as white, slim and around 5'3" tall. She had grey shoulder length hair, blue eyes and speaks with a northern Irish accent.
At the time of her disappearance, she was believed to be wearing black trousers, black shoes and a white t-shirt with a blue pattern on the front.
She was carrying two handbags; one purple and one beige.
She has no mobile phone to call any friends or relatives to tell them where she is. She also does not have her bus pass with her.
Mary has been missing once before in 2010 and was found 15 hours later.
Police have released CCTV images of two men they want to speak to after a man was attacked with a shovel in Stourbridge in the early hours of Sunday 30th June.
Officers were called to Hagley Road, just off the main ring road, at around 4.45am to reports of a man who had been attacked.
An investigation was launched and police now believe the victim was attacked by three men who struck him several times with a shovel and kicked him as he lay on the floor. The 30-year-old was taken to hospital with head injuries, where he remains in a stable condition this afternoon.
Detectives have been following a number of lines of enquiry including trawling through CCTV footage and have identified two men they want to speak to in connection with the attack.
A 43-year-old man was arrested on Sunday and has been bailed pending further investigation.
This was a really nasty attack and the victim was extremely fortunate not to suffer life threatening injuries.

The trio ganged up on their victim for a prolonged attack and we are urgently appealing for anyone with information about what happened to come forward.

We are particularly keen to hear from anyone who recognises the two men in the CCTV image, if you know who they are please call us as soon as possible.
– Detective Constable Gareth Homer, from Force CID
Advertisement
Police vest camera trial
The police have a new weapon in their fight against crime – digital body cameras attached to their stab vests, which record incidents at street level.
Leicestershire Police are trialling the scheme, and gave ITV News Central a taste of how it works.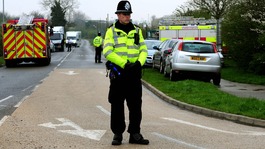 Leicestershire Police are trialling a new scheme where cameras are attached to police vests.
Read the full story
Police vest camera trial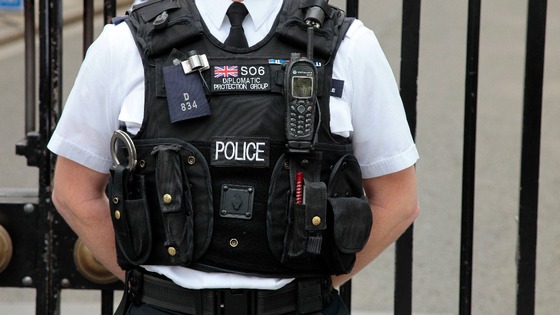 Leicestershire Police are trialling a new scheme where cameras are attached to police vests.
It's hoped the cameras will capture evidence, which can then be used during prosecutions.
Police say the new initiative will help catch criminals and may deter people from committing crime.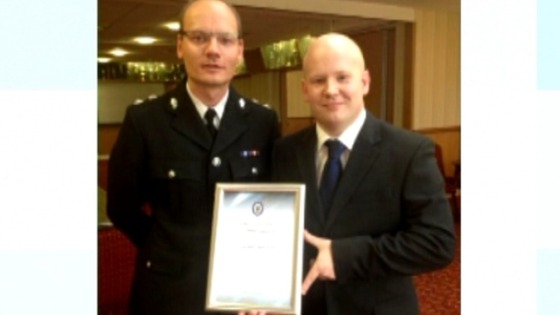 A police officer who was stabbed while trying to tackle a knife-wielding man at a mosque in Birmingham, has been awarded for his bravery.
PC Adam Koch, suffered multiple knife wounds when he confronted the man who allegedly stabbed three members of the congregation at the mosque in Ward End in Birmingham at the weekend. PC Koch has already paid tribute to the worshippers who helped overpower him.
Load more updates
Back to top